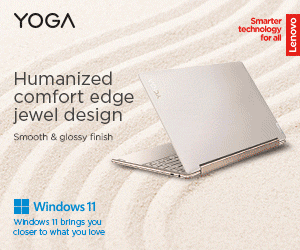 Move over console and PC gamers, Google Stadia is coming. Oh yes, we might be getting another type of gamers as Stadia is your game-streaming platform or as what Google likes to call it – the next generation of gaming. Soon, you will be able to stream triple-A games like Assassin's Creed right from your old laptop, smartphone, and smart TV.
Previously called Project Stream, Google Stadia is finally a real service that will arrive sometime this year. Well, at least to some countries. For now, Google aims to release Stadia in the US, Canada, UK, and most parts of Europe. What about the Philippines? If we are being optimistic, we could see Stadia arriving as early as 2020.
What are the specs and internet speed requirements of Google Stadia?
With no console nor heavy-spec PC needed from the client side, games played on Google Stadia will rely on the internet. Which means you need to have low latency and really, really high download speed.
Based on tests conducted by Google back in October, you need at least 25Mbps to smoothly stream and play 1080p @ 60fps.
At Stadia's launch, it will support 4K HDR gaming that requires at least 30Mbps. Thanks to Google's compression technology, 4K gaming only needs additional 5Mbps. However, it's still unsure whether that's for 30fps or 60fps gameplay.
With internet service providers being consistently known unreliable in providing consistent and stable connections, Stadia can dynamically adjust the bandwidth needed thus allowing weaker connections to continue playing albeit in a lower resolution.
While Stadia needs only a browser and internet connection, Google also came up with its own controller that allows you to fully experience the service. Along with the typical directional and functional buttons, you also have a Share button that sends recordings to YouTube and a dedicated Google Assitant button. Alternatively, you can also use your favorite USB-powered mice, keyboard, or controller.
Check out: