With phone prices on the rise, Oppo's sub-brand, Realme, brings what seems to be non-existent on the market today, cheap but decent entry-level smartphones in 2018. With a focus on providing the next-generation of entry-level smartphones, Realme C1 makes the case under the brand's tagline of "Entry-level King".
>Realme C1 Unboxing and First Impressions
Best Features of Realme C1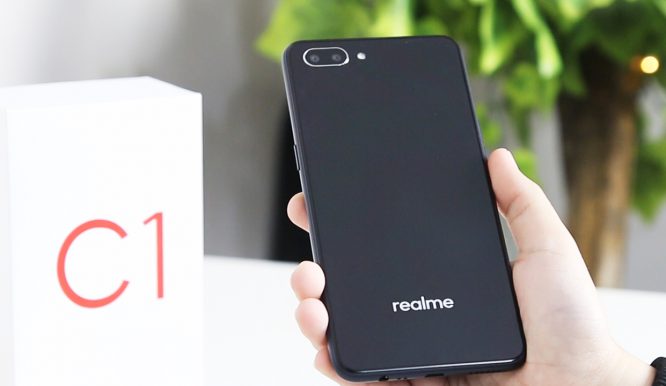 Battery
4230mAh with a very efficient Snapdragon 450? This basically translates to an all-day battery life. The Realme C1 packs a huge battery inside in which can be mostly found on mid-range and flagship phones.
Face Unlock
Not everyone provides generational features such as face unlock. But for under Php6k, you can get that feature here. Sure, it's not faster than a regular fingerprint scanner but the convenience it offers is significantly noticeable especially when you get used to not doing an extra step to get into your phone.
Snapdragon 450
As mentioned earlier, the Snapdragon 450 is a very efficient SoC and not expected to provide the smoothest frame rates when playing games such as PUBG Mobile or Fortnite Mobile (you can check our review on that). Where it stands out though is the ability to provide decent performance out of your day-to-day use like browsing the web and scrolling through social media apps.
Dual Camera
To cut cost, we would typically see a single camera setup. But as the "Entry-level King" of smartphones, opting for a dual camera setup isn't a problem. You're getting a 13MP + 2MP depth sensor allowing for portrait shots to mimic a DSLR shot. Based on our review, it's actually quite good for the price.
>Realme C1 vs Huawei Y6 2018 Comparison Review – Camera, Gaming, Battery Test
Wide Display
Since you'll be spending most of your time looking at your screen, the Realme C1 makes sure to literally not cut corners here and go almost edge-to-edge. For the price of Php5,990 — the HD screen has an extended screen space for users to see and interact more, complete with minimal bezels.
>Realme 2 vs Realme C1 Specs Comparison – Which Should You Buy?
>Realme C1 vs Huawei Y6 2018 Specs Comparison – Which is a winner phone?