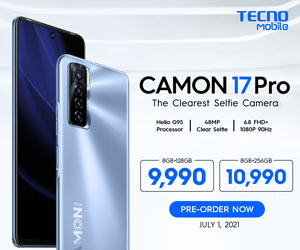 Dexamethasone — a drug that's been used since the early 1960s for rheumatoid arthritis and asthma has shown a "breakthrough" in trial tests as it apparently lowers the COVID-19 mortality rate. This means it's the first known drug that actually saves lives if you've contracted the new coronavirus. It's unlike remdesivir which only shortens the recovery time of the affected patients. What's even great to hear is the fact that the drug is cheap as heck and is widely available. 
Dexamethasone a potentially life-saving drug vs COVID-19
As part of the world's trial testings in search of the COVID-19 vaccine, the trial test featuring a team from Oxford University tested 2000 hospital patients with dexamethasone in their prescription compared to 4000 without the help of the drug. The results show patients on ventilators cutting the risk of death from 40% to 28% while patients needing oxygen going from 25% to 20%. According to Chief investigator Prof Peter Horby, "This is the only drug so far that has been shown to reduce mortality – and it reduces it significantly. It's a major breakthrough."
Lead researcher Prof Martin Landray described the findings as a life-saving treatment, as this could've saved a life in every eight patients on a ventilator and every 20-25 treated with oxygen, had they found out the drug effects in the first place.
The treatment involved up to 10 days of dexamethasone prescription for every patient. And according to Landray, the drug costs around £5(~P300) and is given intravenously in intensive care and in tablet form for less seriously ill patients. However, it's firmly advised that you should not buy and take the drug by yourself. The drug appears to not help people with mild symptoms and not needing help with their breathing.
READ: Daily Treatment to boost immune system and lower the risk of having COVID19