There is a rationale behind posted speed limits. To protect drivers, passengers, pedestrians, and other motorists, the Philippine government is mandating their use on some roadways.
The roads in the Philippines are varied, but you already know that. Even more so, many such routes do not have posted speed limits. Still, we won't be shocked if some drivers are unsure of their vehicle's maximum speed limit.
The good news is that the Philippine government's Land Transportation Office (LTO) has issued a guide that might serve as a rough rule for the country's speed limits. It is based on RA 4136 of the Philippines. This means that you can safely maintain the posted speed limit even if you can't see a speed restriction sign since you are familiar with the type of road you are on.
The LTO has also provided details about who is excluded from the regulation for using their vehicle. Emergency personnel and others fall under this category.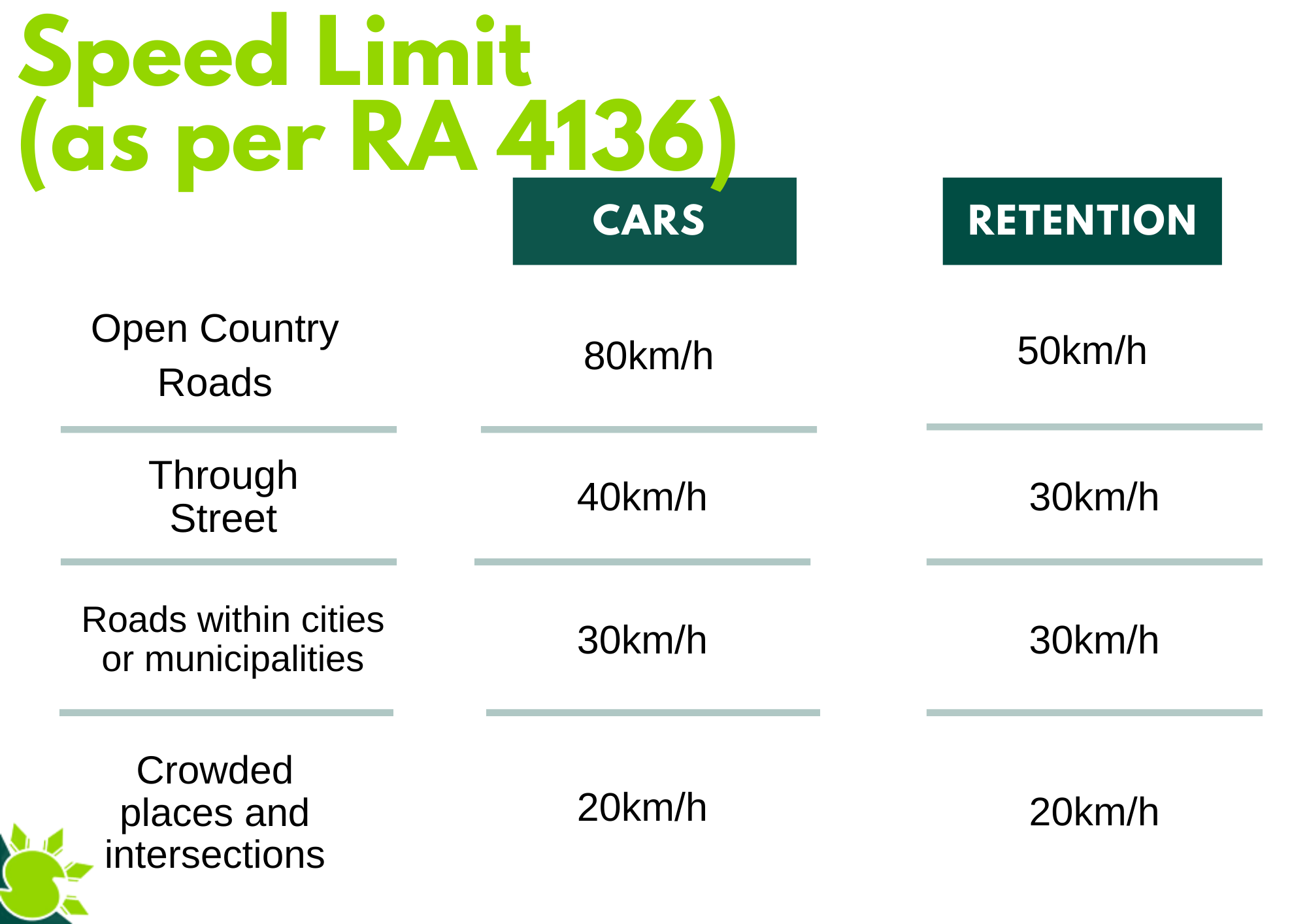 You can see that the maximum speed limit for your car is 80km/h. Long expressways like the CAVITEX, NLEX, CCLEX, and others have posted speed limits that drivers should abide by.
Meanwhile, a maximum of 20 kilometers per hour is permissible. This is especially important while driving in congested areas or on roadways that are very narrow (such as those found in barangays or municipalities) or when carrying passengers.
Who Is Excluded From the PH Speed Limit?
Earlier, we established that emergency vehicles and first responders are given priority on roadways and so are not subject to the speed limit. Below is a complete rundown of the exempted drivers.
physicians and their drivers

drivers of ambulances

drivers transporting clients in need of emergency medical care

members of the Philippine Army who drive

motorists pursuing a criminal

police officers pursuing traffic infractions

firefighters' truckers
What's the PH Speeding Fine?
Each LGU, highway, and other entity with overspeeding penalties and fees. The LTO list is below.