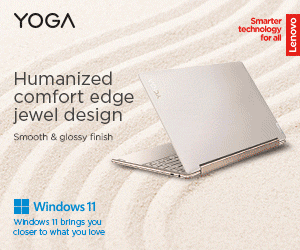 Smart has introduced a new internet service product to all prepaid and Smart Bro SIM, stick and wireless pocket WiFi users called the SurfMax. It replaces the old LTE Unlisurf promo keyword and subscription line (from 2200, now it is 9999).
See also: Speed Test Comparison: GLOBE vs SMART
New Promo: Smart Pasadata via BigBytes Barkada 99 with shareable 700MB data
All prepaid and Smart Bro users can avail SurfMax starting October 31st this year until April 30 2016. We tried registering and to no avail, only the LTE50 (for example) works and after registration Smart will notify you about the SurfMax thru SMS.
See also: Smart Announced 800MB Data Cap for SurfMax, Not Unlimited After All
Smart promises unlimited surfing from web browsing and messaging to streaming and downloading apps from Play Store or App Store. Regarding about peer-to-peer or using torrent for file sharing to download heft movies, series and PC softwares; all telcos have already addressed the issue so you would likely be be throttled once you initiate p2p.
How to register and how much for SURFMAX
Find the code below and send it to 9999. You can also automatically register to the Surfmax promo by going to smart.com.ph/brodashboard.
| Product | Keyword | Price | Validity |
| --- | --- | --- | --- |
| SurfMax 50 | SURFMAX50 | P50 | 1 day |
| SurfMax 85 | SURFMAX85 | P85 | 2 days |
| SurfMax 200 | SURFMAX200 | P200 | 5 days |
| SurfMax 250 | SURFMAX250 | P250 | 7 days |
| SurfMax 500 | SURFMAX500 | P500 | 15 days |
| SurfMax 995 | SURFMAX995 | P995 | 30 days |
UPDATE (October 31, 2015): New Smart SurfMax Plus for LTE signal is out
Product
Description
Keyword
Price
Validity
SurfMax 50
P50
1 day
3G All-day surfing
SURFMAX50
SurfMax 299
P299
7 days
SURFMAX299
SurfMax 999
P999
30 days
SURFMAX999
Surfmax Plus 50
P50
1 day
LTE All-day surfing
SURFMAXPLUS50
SurfMax Plus 299
P299
7 days
SURFMAXPLUS299
SurfMax Plus 995
P995
30 days
SURFMAX POSTPAID (Available on November 10, 2015)
Product
Keyword
Price
Validity
SurfMax 995
SURFMAX995
P995
30 Days
SurfMax 995 Autorenew
GO SURFMAX995
P995
30 Days
Some of the FAQs about SurfMax I highlighted from Smart's page
You can register several SurfMax promo at the same time e.g. use SurfMax 50 on top of SurfMax 995.
Open to prepaid subscribers of Smart Bro and prepaid accounts.
SurfMax is not available for roaming, Smart has a separate internet promo for roaming users.
UPDATE (October 31, 2015) about data cap and limit on Smart SurfMax
SMART confirmed that there is an 800MB data limit, after that Smart will throttle or slow down your 4G LTE/3G HSPA speed. We are currently on talk together with some of Manila Shaker's readers with Smart customer service regarding the actual speed once you have reached the data limit.
UPDATE as of November 2, 2015
We found out that Globe offers up to 1GB data for P36 a day through their create your own promo GoSakto. There is also an additional of 20SMS all text aside from the day. By comparison, the GoSakto's 1GB consumable data is up to 4G LTE speed compared to Smart's SurfMax with 800MB throttling limit (speed reduces once you have reached this point) and costs more at P50.
Here is how to create you own GoSakto with 1GB consumable data and 20SMS.
Related posts, news, review: