With the technology advancing faster than before, budget phones such as the Redmi Note 7 in 2019 becomes more capable at affordable pricing. It features a 48MP dual main camera that sounds pretty promising on papers, but how about in real-life test against a more expensive midrange like the Samsung Galaxy A50?
Is the budget phone category getting better and the gap between entry-level and flagship camera phones becoming smaller? Is having a triple camera a big advantage than the dual camera? We will try to find out the answers in this comparison review of a $150 budget phone vs $320 midrange phone.
CAMERA SPECIFICATIONS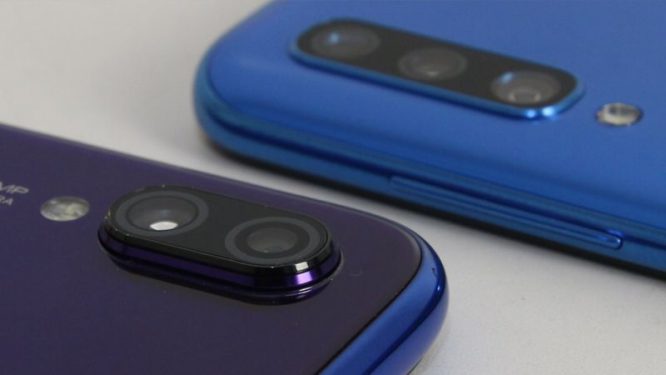 REDMI NOTE 7
Dual-rear cameras: 48MP with f/1.8 aperture primary + 5MP f/2.4 depth sensor
Front camera: 13MP with f/2.2 aperture, capable of AI recognition
SAMSUNG GALAXY A50
Triple-rear cameras: 25MP with f/1.7 aperture main + 8MP f/2.2 ultrawide + 5MP f/2.2 depth sensor for bokeh
Front camera: 25MP f/2.0 with Face Unlock and AI features
Now, let's take a look at how these devices perform in daylight and lowlight situations using AUTO mode.
DAYLIGHT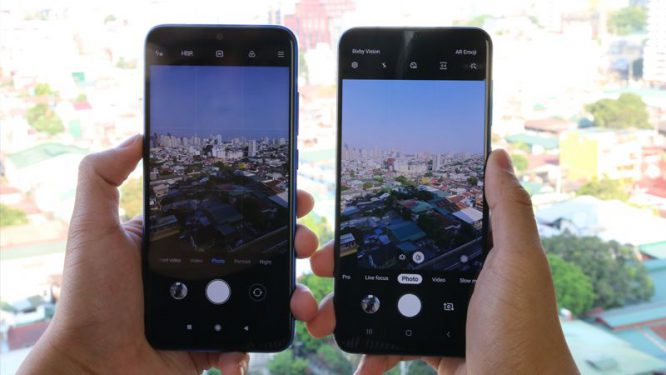 In good lighting condition, both devices have performed almost accurately producing noticeable color reproduction, saturation, and contrast that are close to reality. However, Samsung Galaxy A50 is more accurate but tends to overexpose images in most scenarios.
LOWLIGHT
When it comes to the details, Redmi Note 7 has an advantage since its primary camera is 48MP. Color reproduction is almost accurate. Samsung Galaxy A50, on the other hand, tends to produce brighter images but you can notice that details are washed out.
SELFIES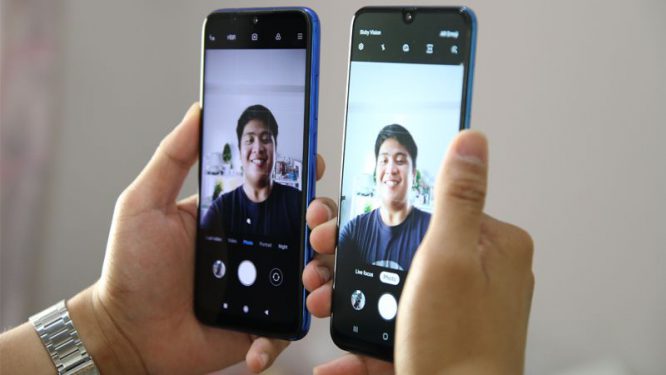 Look at how Samsung Galaxy A50 blows Redmi Note 7 away when it comes to selfies. Though Galaxy A50 tends to soften the skin tone, colors still look almost accurate, unlike the colors Redmi Note 7 produces.
PORTRAIT SELFIE
Bokeh shots are better in Samsung Galaxy A50 as you look at how it recognizes the subject against the background. Skin tone is good as well as the saturation.
OTHER FEATURES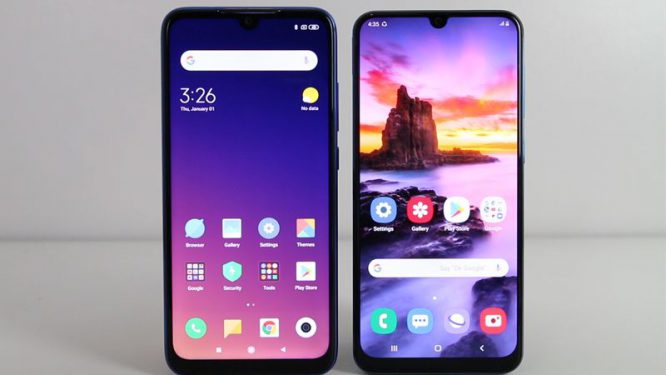 In terms of camera features, Samsung Galaxy A50 has AR emojis, Pro Mode, Live Focus for bokeh, Slow motion, and Hyperlapse while Redmi Note 7 has Portrait mode, Night mode, Square, Panorama, Pro mode that has access to 48MP camera capture, and filters. These devices are capable of HDR.
Unfortunately, both phones do not support 4K Ultra-HD video resolution but are capable of electronic image stabilization (EIS) at 1080p resolution. Also, these devices have AI recognition.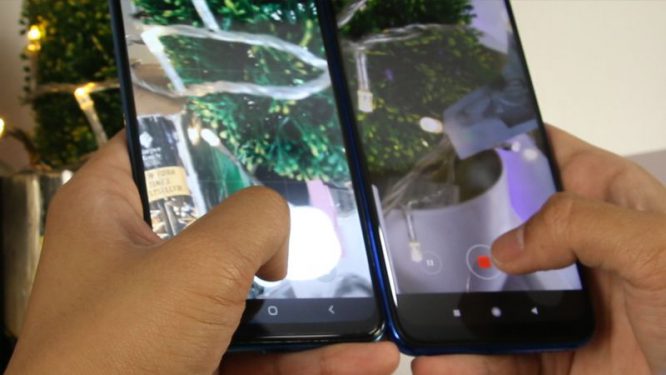 Read: Nokia 7 Plus vs Huawei Mate 20 Pro: ZEISS and LEICA Camera Battle
VERDICT: Budget camera phones getting more capable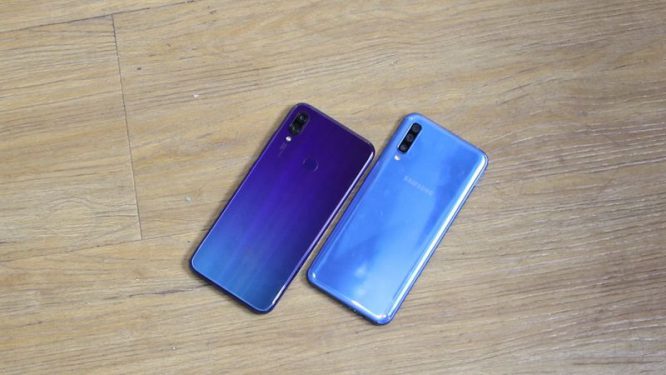 The midrange competition is now getting tough. Almost every month, there are new devices that are being released. Not just its over-all specifications but the camera performance also seems to be a big deal breaker to smartphone enthusiasts.
The Redmi Note 7, in most of the shots we have taken, has produced accurate colors— saturation level, as well as the contrast, is well-balanced, things that most photographers consider when taking images. Samsung Galaxy A50, on the other hand, has produced brighter images, thanks to its f/1.7 aperture. The latter also performed well but the details the former produces are very eye-catching.
However, when it comes to over-all camera capability, the Redmi Note 7's 48MP dual camera is as capable as the more expensive midrange camera of the Galaxy A50. The only advantage of the latter is that it has extra software features to play with and a third sensor with wide-angle lens support.
So do we really need triple-cameras and spend extra money buying the more expensive midrange phones over the budget ones? Not necessary. For now, we can consider Redmi Note 7 as a real deal breaker because of its high-end capability for the price of an entry-level smartphone.
Read:   Top 5 Features of Vivo V15 Pro making it a reliable upper-midrange phone