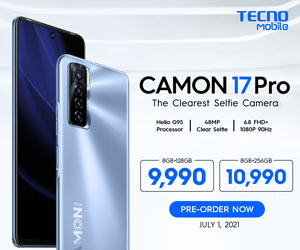 Realme has been on a roll lately ever since the local launch of Realme 3 Pro. Last month, it held a Mobile Legends Epic Weekend providing buyers free in-game diamonds and skins. It also hosted MPL Finals Season 3 for competitive players. This month, particularly this coming June 21st up to 23rd at the Araneta Coliseum, the company is partnering with MLBB Southeast Asia Cup 2019.
READ: Realme 3 Pro gaming launched in PH for P12,990 price
MSC is one of the biggest Mobile Legends tourneys in the world having $120,000USD prize for its champion. Starting this Friday, 9 countries featuring 12 teams, including the official Philippine representatives MPL Season 3 Grand Champion Arkangel and MPL 1st runner up Bren Esports, will be competing for the championship.
"The realme 3 Pro is indeed the newest gaming smartphone champion. It is our brand's seal of versatility in catering to different segments of the market, be it smartphone photography or esports. We aim to continue supporting the mobile gaming industry with our sponsorship of the MSC 2019. It is truly fortunate that we are the host country of the global event this year. We join all Mobile Legends fans in cheering for the gamers," shares Realme Philippines Marketing Lead Eason de Guzman.
MCS 2019 attendees can visit the realme booth and join the different activities for a chance to win their own Realme 3 Pro. One winner will be announced every day during the three-day event. Online viewers can also win a Realme 3 Pro by tuning in on the MSC 2019 Filipino live stream.
You can check our Realme 3 Pro Review to see why it's the best budget gaming phone in 2019.
READ: Realme 3 Pro vs Samsung Galaxy A50 Comparison: Which is the real deal-breaker?