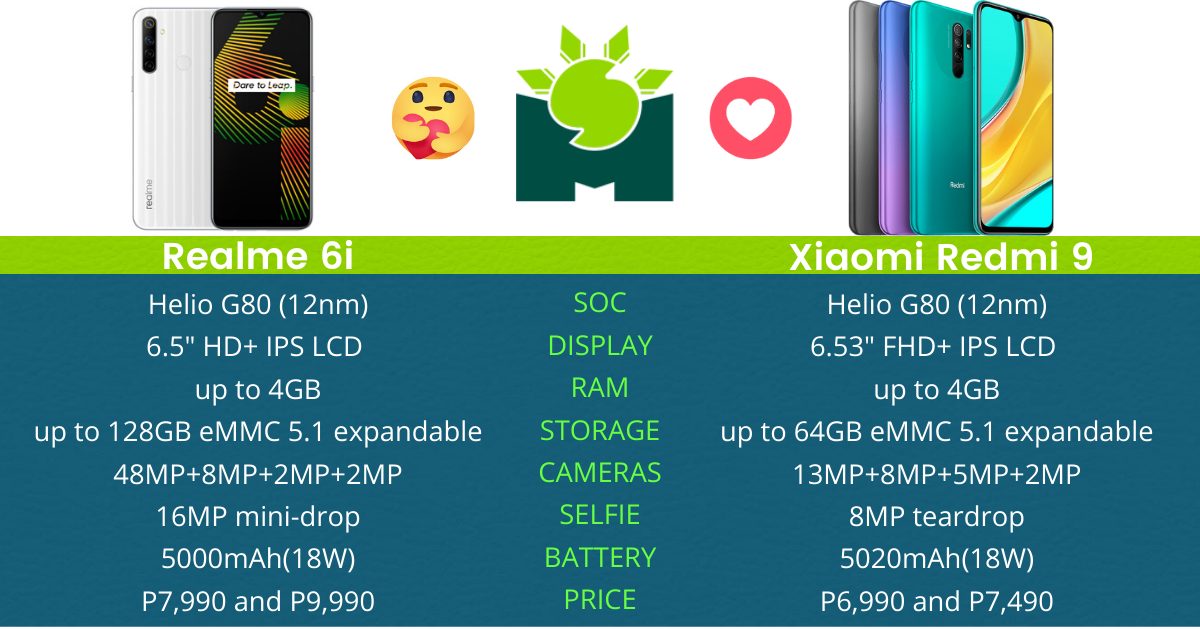 If you're looking for the best budget phones for gaming, look no further than Realme 6i and Redmi 9. It took Xiaomi a while but its latest offering is finally here in the Philippines. With both devices rocking Helio G80 chipset, which of the two offers the best value for gaming and as an overall daily driver?
Realme 6i and Redmi 9 Similarities and Differences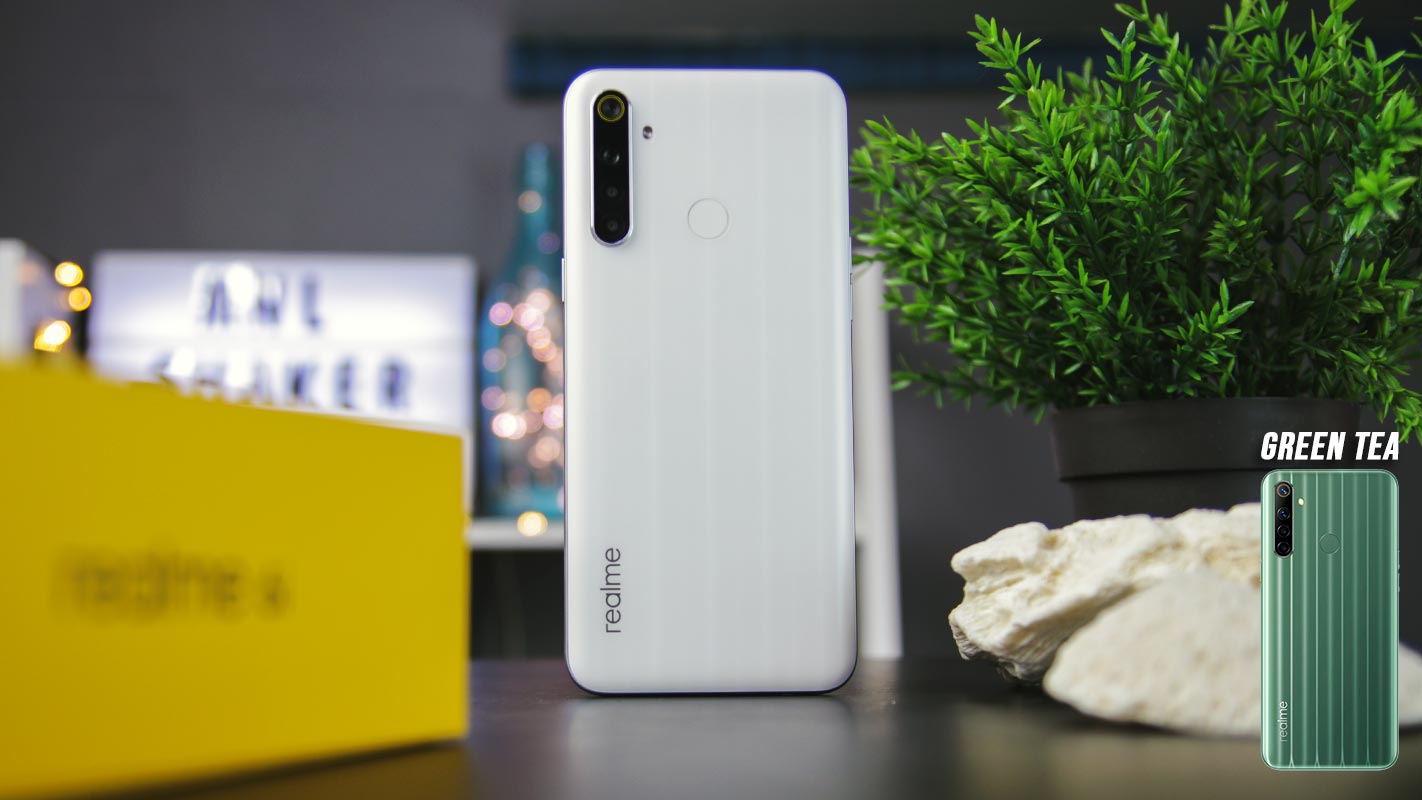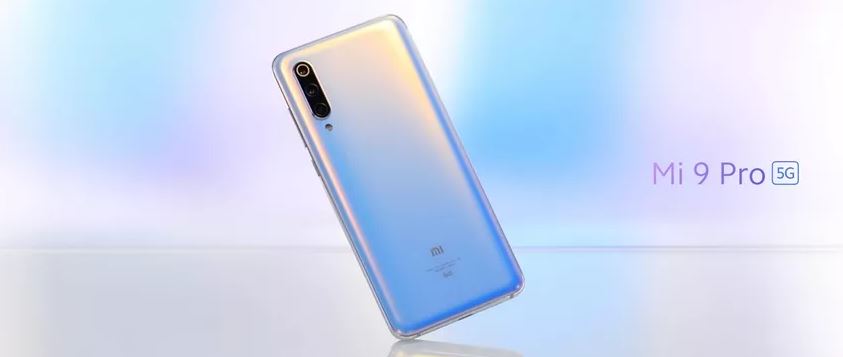 Which is the better buy between the Realme 6i and Redmi 9?
Design and Display
Unlike most smartphones today, Realme 6i and Redmi 9 feature distinct designs. With Realme, you're getting a matte finish featuring strips of lines that come in green and white. In the case of Redmi, you get the same matte finish but in a more eye-catching gray, purple, and green colors. While both still allow for protruded cameras, we kinda like the implementation of Redmi 9 despite borrowing it from the POCO F2 Pro. Where the Realme 6i gets the advantage, however, is the added splash resistance. When it comes to looks, we do prefer Xiaomi's phone but we wouldn't be surprised if some of you prioritize protection.
As for the display, we're looking at the same 6.5″ IPS LCD with a teardrop notch. However, you'll get a better video streaming experience with the Redmi 9 as it features FHD+ resolution already. Although Realme 6i is still stuck with HD+ resolution, gamers might welcome the downgrade as it makes games easier to run. For protection, both budget gaming phones are protected by Gorilla Glass 3 on the front.
In 2020, we think FHD+ resolution should be the standard and HD+ should be reserved for entry-level devices. With that in mind, Redmi 9 wins the display department.
READ: Realme 6 vs Realme 6 Pro Specs Comparison – 90Hz on a Budget!

Performance
There's nothing to compare when it comes to chipset as both feature Helio G80 based on the 12nm process. What's interesting to see here is the difference in RAM and storage capacities. With Realme 6i, you can get the 3GB/64GB or 4GB/128GB model. With Redmi 9, you can go for 3GB/32GB or 4GB/64GB. Keep that in mind once we compare the prices later on. As per usual, it's Realme UI vs MIUI. The former has polished itself into a near-stock Android experience with little hints of ColorOS while the latter is still trying to find its identity as it's plagued with ads and bloatware. Nevertheless, neither is as demanding as Samsung's One UI.
Cameras
On paper, Realme 6i gets the advantage in cameras as it features a 48MP sensor. In theory, it should provide crisper photos for the most part versus the 13MP of Redmi 9. The same goes for the selfie cameras. However, the number isn't always the name of the game so we recommend checking our Realme 6i review and wait for our Redmi 9 review in the future. But for now, Realme 6i has the advantage including video capability thanks to EIS support.
READ: Redmi Note 9 vs Realme 6i Specs Comparison – For the Budget Gamers

Audio
Both come with an audio jack and south-firing speaker. You know what's coming — it's a tie.
Battery and Charging
When it comes to how fast phone charges, there'll be little difference as Redmi 9 and Realme 6i support up to 18W fast charging. In addition, both come with 5000mAh capacity with 20mAh more for the Xiaomi device. Regardless of the small difference, we're still giving this one a tie.
Verdict
See the price comparison of Realme 6i and Redmi 9 in the Philippines:
Realme 6i

3GB/64GB – P7,990
4GB/128GB – P9,990

Redmi 9

3GB/32GB – P6,990
4GB/64GB – P7,490
Deciding which to get is a bit tricky here. As seen from reviews, Realme 6i delivers better gaming performance due to the lower-resolution display. Thus, helping gamers get a higher FPS for a smoother experience. On the flip end, Redmi 9 has a sharp display but clearly becomes a hurdle when it comes to mid- to high-end gaming. But if it's you, how will you decide on this one? Because if you don't play a lot of games, Redmi 9 is a solid purchase for those who want a phone with a decent display. Additionally, you can always tweak the resolution of your games.
READ: Realme X50m 5G vs Redmi K30 5G Specs Comparison – Round 2!