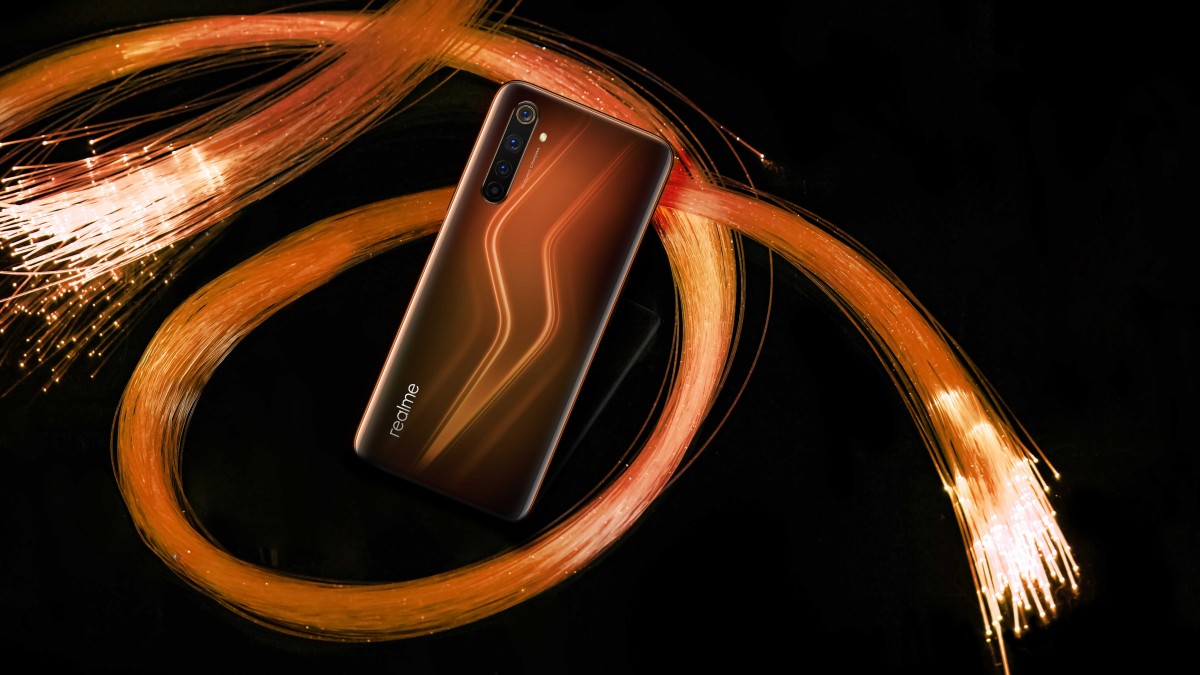 In case you haven't heard, Realme 6 and Realme 6 Pro are now official in India (and the Philippines). The former device is the direct successor to Realme 5 Pro while Realme 6 Pro is filling in the shoes of Realme XT. Somehow, the Chinese company managed to keep the price tags very low given the provided upgrades. But, what exactly are we looking at in terms of specs and features? And which should you be saving up for?
Realme 6 and Realme 6 Pro Similarities and Differences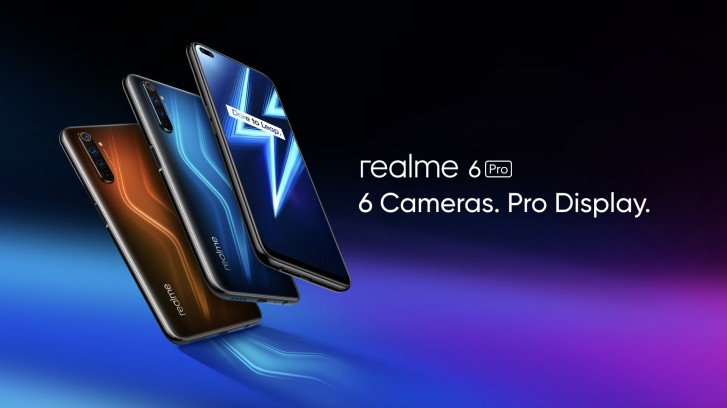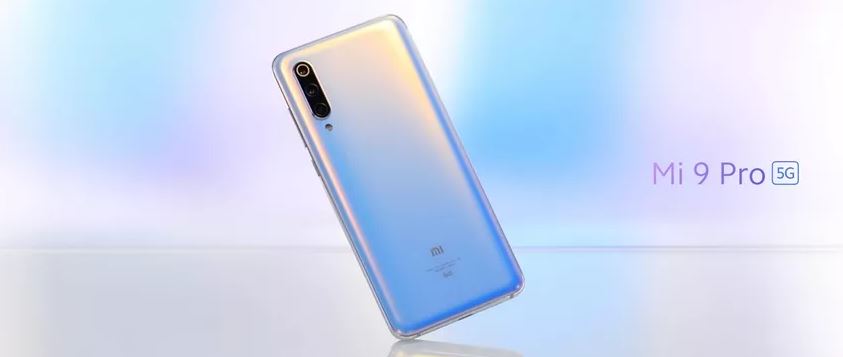 Advantages of Realme 6
Advantages of Realme 6 Pro
Similarities

191g
the smaller pinhole selfie camera
cheaper
4GB/64GB model

Corning Gorilla Glass 5
Snapdragon 720G
a telephoto lens with 2x optical zoom
macro lens
dual-selfie cameras
Bluetooth 5.1
the slightly larger screen at 6.6″

IPS LCD
FHD+
splash-resistant polycarbonate build
480nits typical brightness
90Hz refresh rate
120Hz touch rate
Android 10 with Realme UI
dedicated microSD slot of up to 256GB
up to 8GB/128GB
quad-cameras
audio jack
Wi-Fi ac
USB-C
4300mAh battery
30W fast charging
side-mounted fingerprint scanner
up to 4K @ 30fps video recording
Which is a better buy between the Realme 6 and Realme 6 Pro?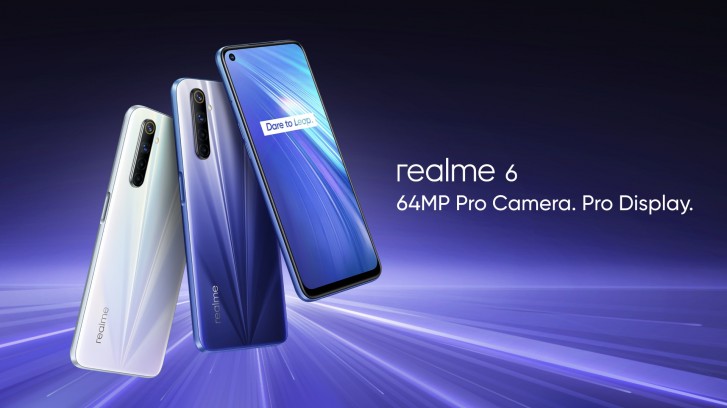 Design and Display
It's now easier to tell whether the device is a Realme 6 or Realme 6 Pro. The standard model comes in blue and white colors with a hyper-speed design on the back. Appearing in blue and orange colors, the pro model has a lightning pattern. We feel like the latter has a more striking appeal, but make no mistake, these two phones are still using polycarbonate body. The good thing though is that they are splash resistant.
Other than the 90Hz refresh rate, expect nearly the same FHD+ IPS LCD quality from last year's iteration. While there's a small difference in size, you have to take note that the selfie camera cutout on Realme 6 Pro is bigger. This means a lot more content is blocked when watching movies or playing games. As for the 120Hz touch rate, you may notice that the screen is significantly responsive and sensitive than before.
We like how Realme managed to put an equally-featured display on both phones, even with the lack of AMOLED.
READ: Samsung Killer – Xiaomi Mi 10 Vs Galaxy S20 Plus Specs Comparison Ph

Performance
MediaTek Helio G90T vs Snapdragon 720G — The company is re-using the Helio G90T chipset that was introduced last year on the Redmi Note 8 Pro. Given the performance of Xiaomi's device, you can expect good gaming results whether it's graphically intensive. But, we do have to say that Snapdragon 720G is still the better chipset despite seeing it for the first time. The "G" in the name indicates that it's for gaming, but what's even better is the use of 8nm process. Compared to the G90T which still has thermal and inconsistency issues, the 720G uses less power and performs better in longer duration. If you want the better gaming experience between the two, go for the Snapdragon variant.
Cameras
Realme 6 | Realme 6 Pro
main – 64MP f1.8 (wide) vs 64MP f1.8
ultrawide – 8MP f2.3 vs 8MP f2.3
telephoto – n/a vs 12MP f2.5 with 2x optical zoom
portrait – 2MP f2.4 vs n/a
macro – 2MP f2.4 vs 2MP f2.4
selfie camera – 16f/2.0 vs 16MP f/2.1 (wide) + 8MP f2.2 (ultrawide)
For the most part, the camera experience is the same. Well, that is if we're talking about the main Samsung GW1 sensor and ultrawide lens. Realme 6 has a 2MP f2.4 portrait sensor which, in theory, should deliver more accurate bokeh cutouts. On the other hand, Realme 6 Pro has a 12MP f2.5 telephoto lens that offers 2x optical zoom. Furthermore, the selfie camera is paired with another ultrawide lens for that pill-shaped cutout.
Realme is touting UIS Max Video Stabilization on both devices which uses the ultrawide lens to further stabilize videos. There's even 120fps slo-mo for the selfie cameras. However, both features will be available for the standard model through a software update.
Audio
Expect the same south-firing speakers on both phones, as well as the presence of audio jacks. Not a lot can be said until we test them out.
Battery and Charging
Realme opted to use 4300mAh battery capacity for both handsets. The same goes for the 30W(5V/6A) fast charging via USB-C. The technology should let you go from 0-100% in less than an hour.
Verdict
Realme 6 managed to go as low as INR 12,999(~P8,990) due to the 4GB/64GB model. However, Realme 6 Pro also starts low at INR 16,999(~P11,700) thanks to the 6GB/6GB configuration. You can check out the price breakdown below*:
Realme 6 – 4GB/64GB – INR 12,999(~P8,990)
Realme 6 – 6GB/128GB – INR 14,999(~P10,300)
Realme 6 – 8GB/128GB – INR 15,999(~P11,000)
Realme 6 Pro – 6GB/64GB – INR 16,999(~P11,700)
Realme 6 Pro – 6GB/128GB – INR 17,999(~P12,400)
Realme 6 Pro – 8GB/128GB – INR 18,999(~P13,100)
For their prices, take a look at them:
Realme 6 – 4GB/128GB – P11,990
Realme 6 – 8GB/128GB – P13,990
Realme 6 Pro – 8GB/128GB – P16,990
Whichever of the two you choose, we think both are great in value. But if you want longer battery life while taking advantage of that 90Hz all day, Realme 6 Pro may be the better choice for you.
*Prices are before taxes, so official SRP will be different once the phones launch in the Philippines
READ: Black Shark 3 Series Announced: 7.1″ QHD, 90Hz, 12GB RAM, 5G for P25K