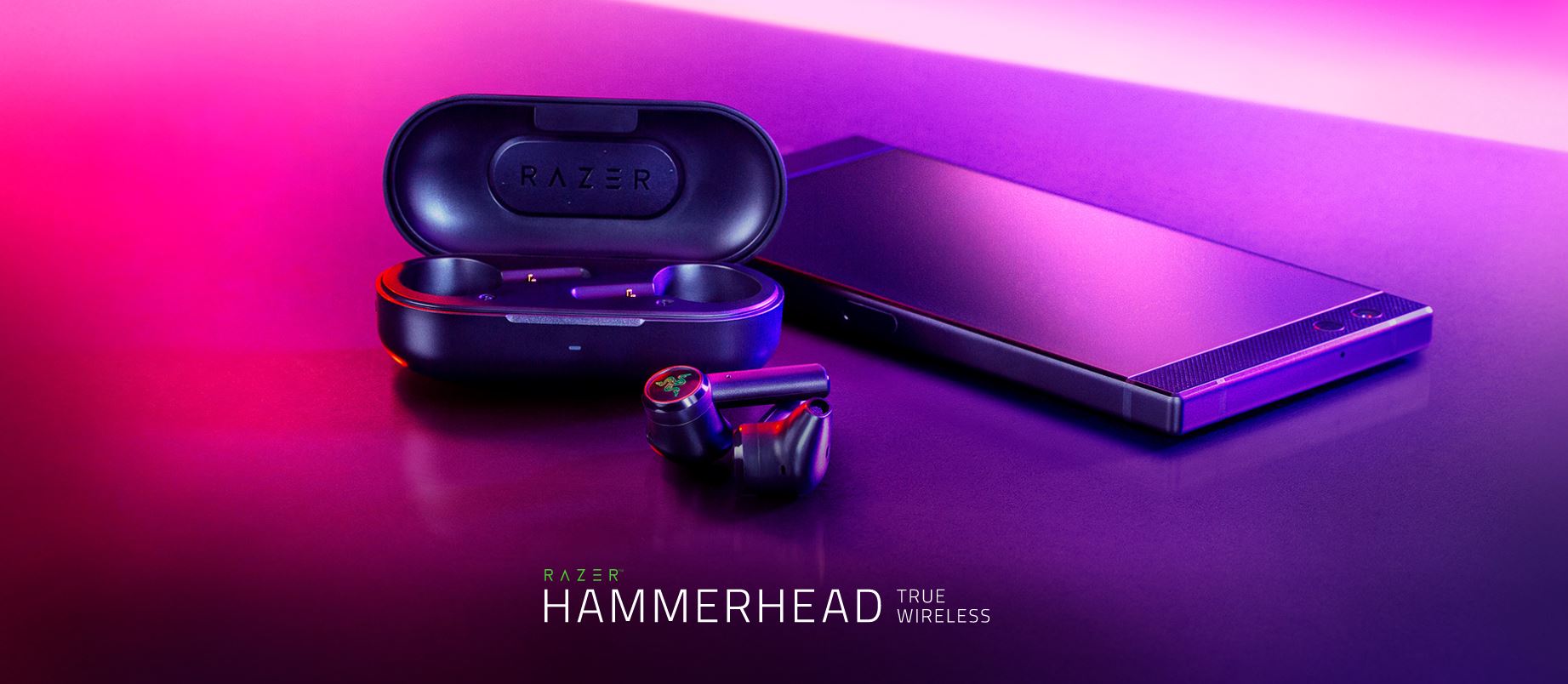 Razer is the latest company to join the true wireless earbuds trend. Like all of its products, the newly-announced Razer Hammerhead comes in a gamer-y aesthetic that provides ultra-low latency connection. In the US, it has a price of $99 or roughly P5000 when directly converted.
READ: AirPods Pro with Active Noise Cancellation Priced at P14,990 in the Philippines
Razer Hammerhead True Wireless Gaming Earbuds for Low-Latency Gaming Connection
This slideshow requires JavaScript.
The new Hammerhead earbuds from Razer reminds us of the old Apple AirPods — featuring a long stem with a plastic-based ear tip (there are silicone sleeves inside the box for better fit). The main feature here is the low 60ms input latency when paired with either an Android or iOS phone. Audio staying synced is a common problem of most wireless earbuds (especially in gaming), but due to the special Bluetooth 5.0 technology, the latency is lower and battery efficiency is better. Battery life, however, is on the lower end (perhaps because it's a gaming product).
The IPX4 water-resistant gaming earbud is rated for 3 hours per charge with the charging case carrying 12 more hours of battery life. Like most wireless earbuds, the new Razer Hammerhead features touch controls and voice assistant compatibility. There's a dedicated app called Razer Hammerhead TW which you can download from the App Store or Play Store to activate "Gaming Mode" for that low input latency.
READ: Microsoft Earbuds Feature Live Dictation, 24Hrs Battery for P13K Price