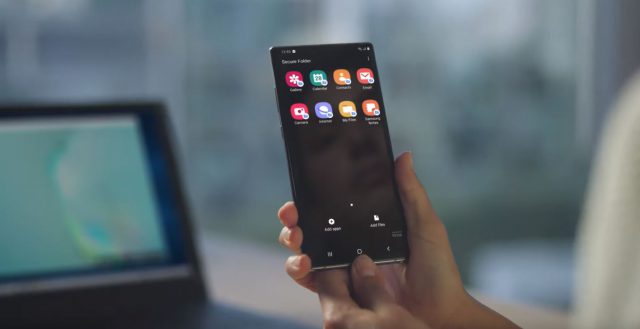 Canalys report shows that the worldwide smartphone market share increased from 20.4% (2018 Q3) to 22.4% (2019 Q3). Samsung leads the pack with the biggest shipment number while Huawei has the biggest annual growth. OPPO is the only other company that posted positive growth.
Samsung, Huawei, OPPO Show No Signs of Slowing Down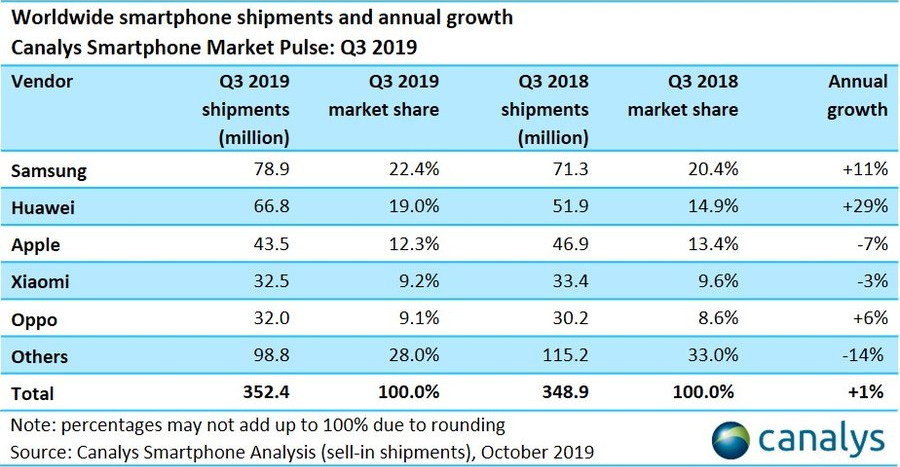 Samsung's revamped Galaxy A Series and Note Series are said to be the main reasons why it was able to deliver 78.9 million shipments this year vs 71.3 million last year of the same quarter. Huawei, on the other hand, has seen the largest annual growth of +29%. It held 66.8 million shipments, accounting for 19% of the total market share in 2019 Q3. It's worth noting that this is before the US-Huawei trade debacle. The 4Q 2019 report will be interesting to see. OPPO is the only company that posted a positive number, with an annual growth of 6%. It's closing in on Xiaomi for the fourth place while Apple pulled ahead to take the third place. While Cupertino has seen a -7% decline, this is before the announcement of Apple iPhone 11 Series.
READ: Realme is the fastest-growing smartphone brand in the world