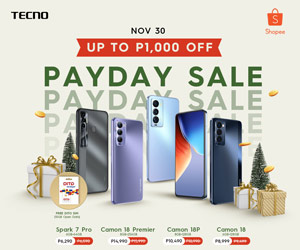 Recently, PLDT Home revealed in an event its newest and fastest Fibr plan with up to 10,000 Mbps.
PLDT Home mentioned that this new plan is designed to handle everything you do on the internet that can power Smart Homes and Beyond with ultra-fast WiFi speed and 4K/8K UHD streaming without buffering, covering up to 6,000 sq ft. The company also mentioned that the said plan enables its users to connect to all their streaming services on multiple devices simultaneously while streaming 4K and 8K content.
It will also allow its users to enjoy a lag-less "smooth-as-butter" streaming on platforms like Twitch, Hitbox, Beam, Azubum, and more. Downloads will also be much shorter than before.
The company claims that it has an average speed of 8Gbps and a minimum speed of 3Gbps at 80% reliability.
Furthermore, the new Fibr plan will be available by December 2021 in Metro Manila, according to PLDT Home.
There's no word yet about the pricing, so stay tuned.