Apple iPhones are becoming overly expensive lately
With a price tag of $1,200 for the iPhone Xs Max or P74,990 in the Philippines after taxes, it is very hard to justify on why a person with an average salary will buy the device brand new or spend a monthly fee of at least P3,600 via a postpaid plan.
For this amount of cash, you could already buy a decent Android phone and a gaming laptop or ultrabook for work as an option. Else, at this amount, a blue-chip investment could yield from 10% to 60% a year under a healthy economy. Of course, this, in exchange for losing an Apple ecosystem experience.
> Budget phones under $400 or P20,000 price
But for some heavily-inclined users of Apple products, the streamline experience is worth it, regardless the device will be used from 2 to 4 years. However, for how long will it be worth upgrading to the latest iPhone everytime a new iPhone coming out has almost the same software and hardware experience as to their predecessors? Or when Android smartphones priced between $300 to $500 already provide a long lasting high-end experience.
Going to the question if some people really buy the iPhone XS just for a social status symbol, I think it is true. With celebrities flaunting their selfies shot on iPhone in social media and in the mindset of not-being-left-out, most Filipinos would lose their practical mindset just to be above than the average.
Undeniably speaking, holding a $1200 phone in hand while in public makes an individual feel recognized. I do not judge, but I've observed it and I do admit I experienced the same before. It is normal for people to feel the recognition of having an expensive device and this is true for many teens.
> iPhone Xs Max vs Oppo Find X comparison review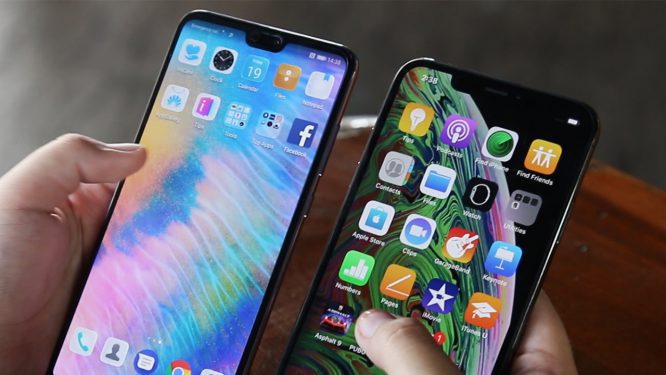 According to a survey, most teens prefer iPhone because they think it is a status symbol. The same for professionals and individuals who wanted to be in the league of few over the mass.
But with the prices of iPhones soaring up lately, I think one should think many times before spending their hard earned money into an overpriced expensive smartphone. Considerably, even Apple admitted that they need to increase the pricing of their lineup due to their sales slumping. In this way, they will keep the revenue and profit up despite selling fewer iPhones every year.
So even if you could afford an iPhone Xs today, would you still consider it a practical choice?
> Most anticipated smartphones for 2019