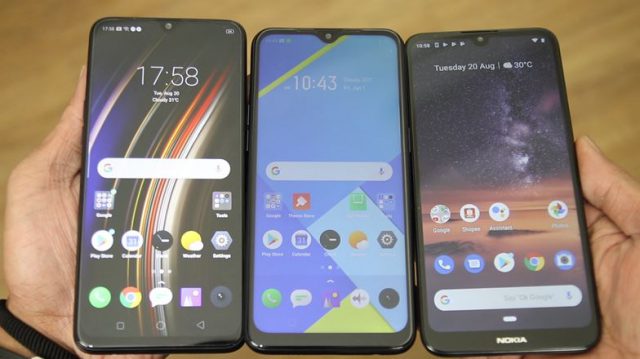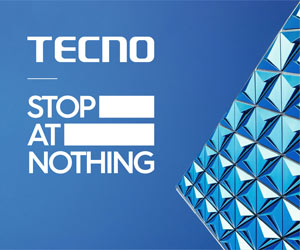 Need a cheap smartphone with the best camera quality? Look no further as we compare the latest budget smartphones with prices under P7k Philippine peso. In this comparison, Realme C2 is the cheapest handset with a price of P4,990. Realme 3 and Nokia 3.2 come in as the more expensive handsets at P6,990.
Nokia 3.2 vs Realme C2 vs Realme 3 Camera Comparison
Camera Specifications
Taking a look at Realme C2, it features a dual-camera setup — 13MP f2.2 and 2MP f2.4 depth. With the selfie camera using a 5MP f2.0 sensor. As for Realme 3, it carries 13MP f1.8 + 2MP depth for the back and 13MP f2.0 on the front. While HMD Global's Nokia 3.2 enters with a single 13MP f2.2 main camera and 5MP f2.2 selfie camera. All are capped at 1080p @ 30fps video recording.
Outdoor – Daylight
At a glance, the Nokia 3.2 and Realme C2 have sharper-looking photos. But once you are zoomed in, aggressive sharpening is very clear. It puts Realme 3 on top of two phones, delivering a well-balanced photo. In terms of color reproduction, Realme 3 has a cooler tone while Realme C2 features a warmer look. On the other hand, Nokia 3.2 has a yellow tint going all over the photo. The contrast level is also too aggressive, hinting at a very strong post-processing effect. A few photos more and Nokia 3.2 continues to struggle in white balance and color handling.
The story continues when shooting close-up subjects. Most of the time, Realme C2 and 3 have nearly the same standing. While Nokia 3.2 improves a bit in sharpness handling but with the same white balance problems.
READ: Redmi Note 7 vs Galaxy A50 Camera Comparison: Budget phones getting better?
Indoor – Artificial Lights
Moving indoors, Realme 3 outputs the best-looking out of the group. Colors are a bit saturated but this is what captures attention on Instagram. Both Realme C2 and Nokia 3.2 output paler-looking photos, but Nokia struggles to keep the subject in focus.
As for close-up subjects, Realme 3 continues to lead the way followed by Nokia 3.2. While Realme C2 struggled with colors as the entire photo shifted towards purple tint.
Nighttime Outdoor – Low-light
When the sun is down, the most reliable camera goes to Realme 3. It manages to expose the most important parts without blowing out most of the highlights. With a steady hand, images can look sharp and detailed. This is where both Realme C2 and Nokia 3.2 fail to compete in. What you get are washed out and blurry photos.
Portrait Mode – Main Camera
With Nokia 3.2 lacking a secondary depth sensor on the back, it lacks any sort of portrait mode. That leaves us with the two Realme devices. For Realme 3, it has a wider field-of-view with a natural color presentation. While Realme C2 has a saturated look with a brighter output. In terms of the ability to separate background and foreground, both did great in smartphone standards.
Selfies
Under great lighting, both Realme devices deliver pleasant-looking photos. Although the color is a bit warm, it complements well with skin tones. In the case of Nokia 3.2, it's not bad, to say the least. But there seems to be a purplish tint all over the photo. Moving indoor, Realme C2 and Nokia 3.2 have nearly the same pale-looking photos. While Realme 3 continues to impress. Under low lighting, Nokia 3.2 struggles to preserve details resulting in a blurry image. While the two Realme devices managed to preserve nearly everything with noticeable grains on C2.
With Nokia 3.2 lacking any sort of portrait mode, it's already out of the picture. The portrait mode experience on Realme C2 is hit-and-miss. But when it works, it works as great as Realme 3. But if you want reliable portrait selfies, Realme 3 is the way to go.
Conclusion
In our budget smartphone camera comparison, Realme 3 proved that it's still the best under P7k budget. It never failed to provide well-balanced photos, be it daylight or nighttime. And despite having the same optics as the Realme C2, the advantage of having a larger aperture takes effect during low-light scenarios.
Realme C2 isn't too far behind its bigger sibling. Despite the lackluster lowlight performance, general photos look decent. As for Nokia 3.2, the company needs to do a better job in terms of software and hardware. Post-processing is too aggressive and color reproduction is way off. To sum up the camera experience, it's unreliable.
READ: Realme 3 vs Huawei Mate 20 Pro Comparison: No flagship, no problem