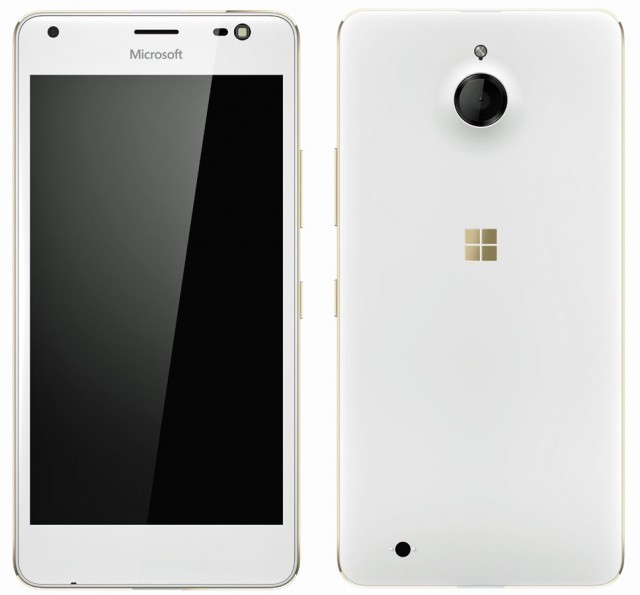 The cancelled and then uncancelled Microsoft Lumia "Honjo" or Lumia 850 has been showing itself lately in the internet and the ever-reliable @Evleaks leaked out a render of the possible new Microsoft Lumia device.
The render completely shows off the gold trim and refined metal construction of the Lumia mid-ranger with the titular Windows logo at the back of the device. While looking at its front panel renders, we quickly glimpsed at a possible infra-red lamp, used solely for Microsoft's Iris scanning feature. So, if this is really the "Honjo" we might be seeing the mid-ranger packing up the newer iris recognition, similar to the Lumia 950 line-up.
See also: Possible Lumia 850 Images Leaked; Could Possibly be a 6-incher Lumia Phone
Other rumoured specs of the Honjo is its 5.7-inch  FHD display and a Snapdragon 617 chipset. Right now, we can't clearly confirm if the "Honjo" will ever see the light of the day, though we can all hope for the best. What do you think of the "Honjo"?  Hit us up on the comments section below and share your thoughts.
Related posts and reviews