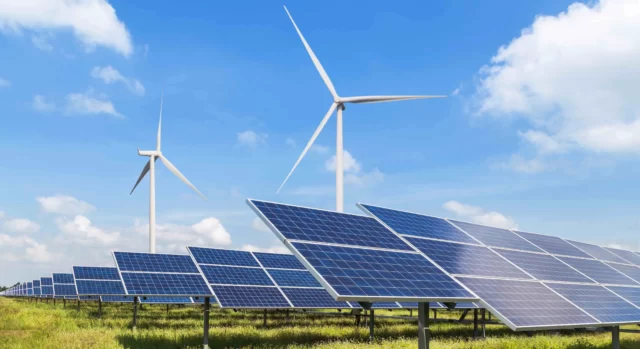 Manuel V. Pangilinan, chairman and CEO of Manila Electric Co. (Meralco), said that the company wants to build one of the biggest solar farms in the country as part of its plan to use more green energy.
On the first day of Meralco's Giga Summit, Pangilinan said that the company is committed to looking into and developing more stable and long-lasting energy options.
Pangilinan did not specify the location of the endeavor because the company must first acquire land.
He said the business is willing to work with other people on the planned solar project.
Meralco is putting at least PHP18 billion into its power production arm, Meralco PowerGen Corp., to speed up the growth of its renewable energy portfolio.
The investment is part of One Meralco's long-term plan to be more environmentally friendly. It will cover more than two gigawatts (GW) of solar and wind power that the company and its partners will build until 2030.
MGen wants to increase its attributable renewable energy capacity to 1,500 MW by investing in more and bigger green energy projects through its renewable energy unit, MGen Renewable Energy Inc.
This list will also include projects that use batteries to store energy.
As part of the company's long-term plan to be more environmentally friendly, Meralco has promised to increase the amount of green energy it supplies.
Renewable energy is expected to make up 22% of Meralco's supply portfolio by 2030 and 18% of its retail power supplier, MPower, by 2025, thanks to the company's strategic sourcing efforts.