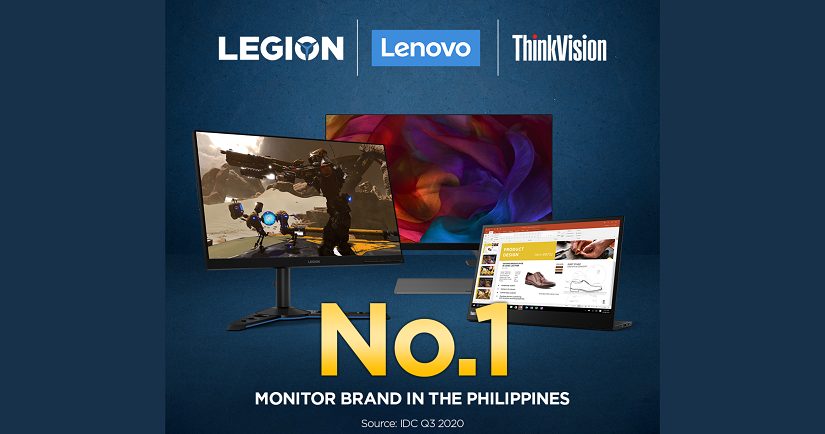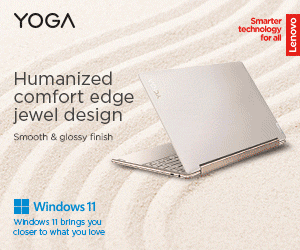 With a total of 66,082 shipments or equivalent to 22% of the PC monitor market share, Lenovo emerged as the top brand in the Philippines for Q3 2020.
That's a significant uptrend compared with last year's number of shipments, which saw the company shipping out 26,882 units. And with the recent success, Lenovo posted a YoY 8% growth.
Lenovo has strong monitor lineups for different kinds of consumers, whether they're the value or the professional type. Some of them feature over 99% sRGB and 72% NTSC coverage, coupled with thin bezels for a more immersive experience. The company also made its monitors TÜV Rheinland Eye Comfort- certified to reduce the harmful effects of blue light.
One of the best parts, however, is the inclusion of an exceptional 3-year warranty for the peace of mind of the consumer when it comes to after-sales service. The service warranty can even be upgraded to a 3-Year Premier Support Solution for a hassle-free end-to-end service that provides a single point of contact and direct access to Lenovo Tech Specialists.
ThinkVision – Employees
ThinkVision M – Mobile workforce
Q Series – Content creators
Y/Legion Series – Hardcore gamers
G Series – Mainstream gamers – from Php9,995
L Series – Monitors for mainstream or everyday use – from Php4,995
D Series – Value-for-money monitors – from Php3,495
The company owes its success to the many innovations it made to better serve customers facing the "new normal" brought by the COVID-19 pandemic. "Our success in the PC monitor segment solidifies our drive for constant innovation in our products as we strive to deliver smarter technology for all. This time, we heavily focused on improving the ability of our PC monitors in extending the productivity of our customers in the comfort of their own homes by including cutting-edge technology known in Lenovo devices. We made our screens bigger, more color accurate, portable, and in the case of gamers, come out with more resolution and high refresh rates for complete immersion. Our monitors also include added connectivity and viewing options to unlock new opportunities whether for work, online school, entertainment, or gaming," said Michael Ngan, Lenovo Philippines President, and General Manager.
READ: Top 7 Monitors for Gaming and Productivity Under Php15,000