Jam Sebastian of the admired YouTube couple 'JaMich' is currently on a life support as he continue to put up a strong fight against his lung cancer. Prayers from the family, friends and fans are flooding all over the social networking sites and in the past few days, many well wishers – a lot of them prominent TV personalities visited Jam at St. Luke's Hospital.
Here is the compilation of photos of people who visited him — taken from the Facebook account of Mr. Christopher Joseph Liggayu.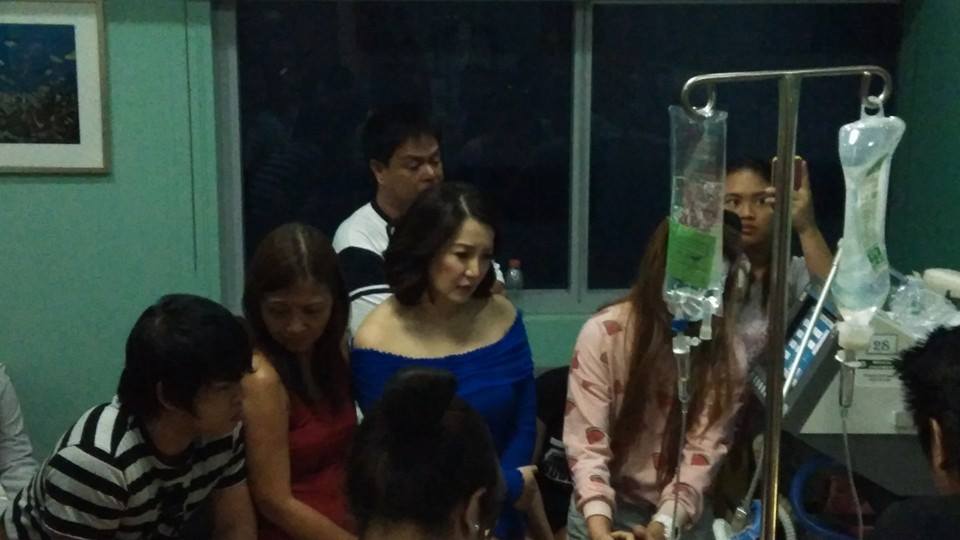 Presidential sister, Kris Aquino as Jam wished to meet the Queen of All Media.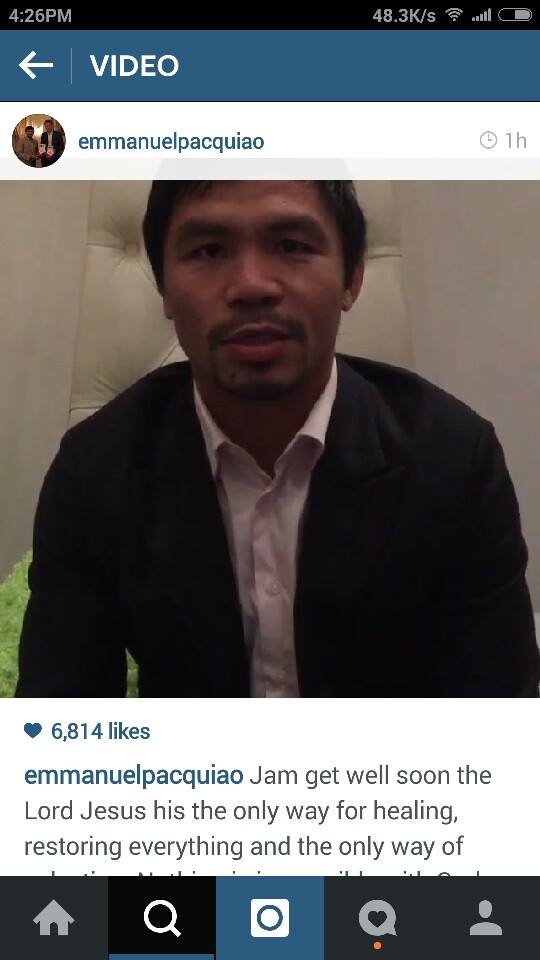 Pambansang Kamao Manny Pacquiao sent his regards and prayers to Jam while he was in Los Angeles as he prepare for his clash with Mayweather. "Jam, get well soon the Lord Jesus his the only way for healing, restoring everything and the only way of salvation. Nothing is impossible with God."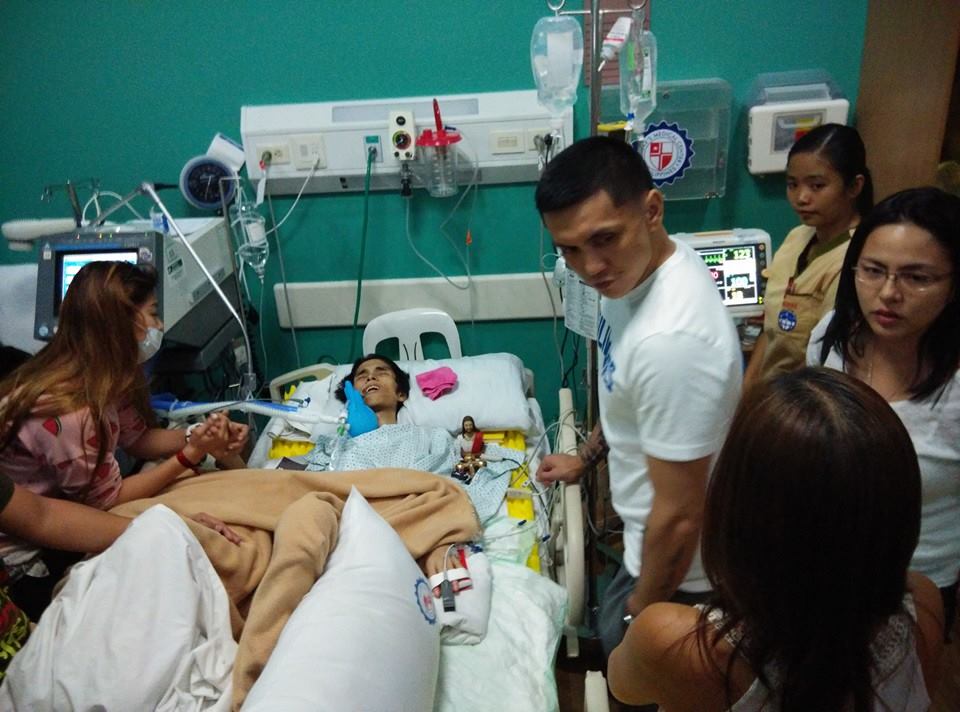 Jimmy Alapag with wife LJ Moreno. According to Jam's fiance – Mich Ligayu, Jam is a big fan of PBA and his visit means a lot to Jam. Jimmy gave Jam a Philippine Team jacket.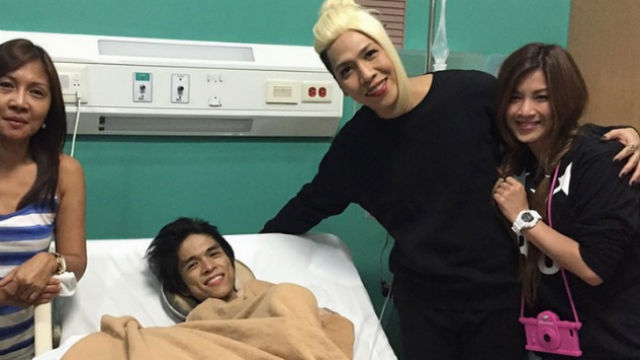 Vice Ganda cheering up Jam. (Photo from Rappler)
Ms. Gretchen Pulido.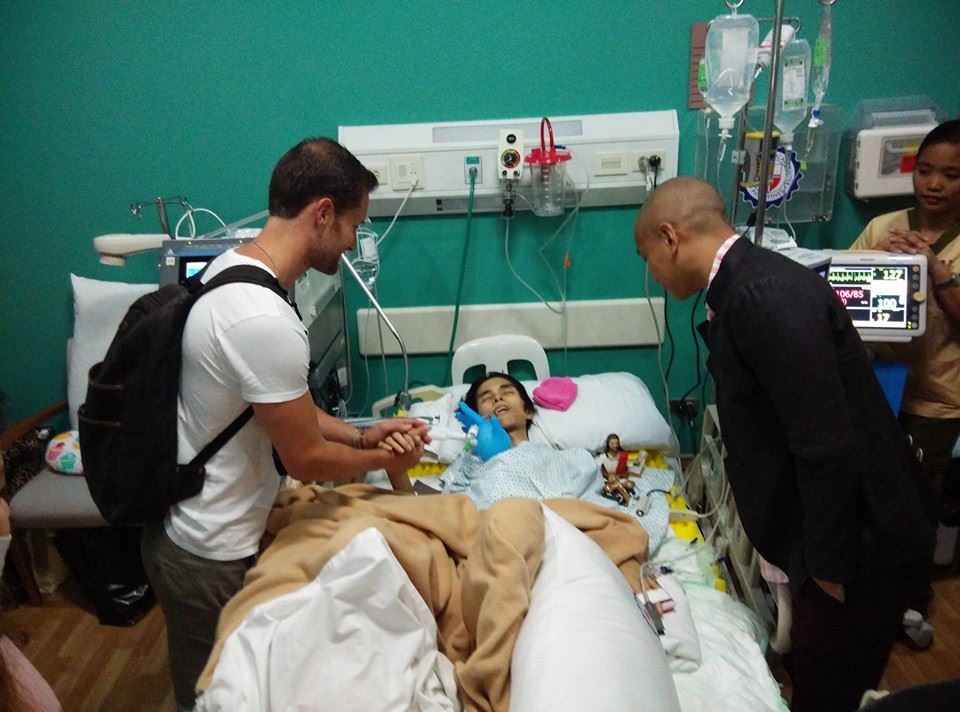 Fellow YouTubers Mikey Bustos and David Di Muzio.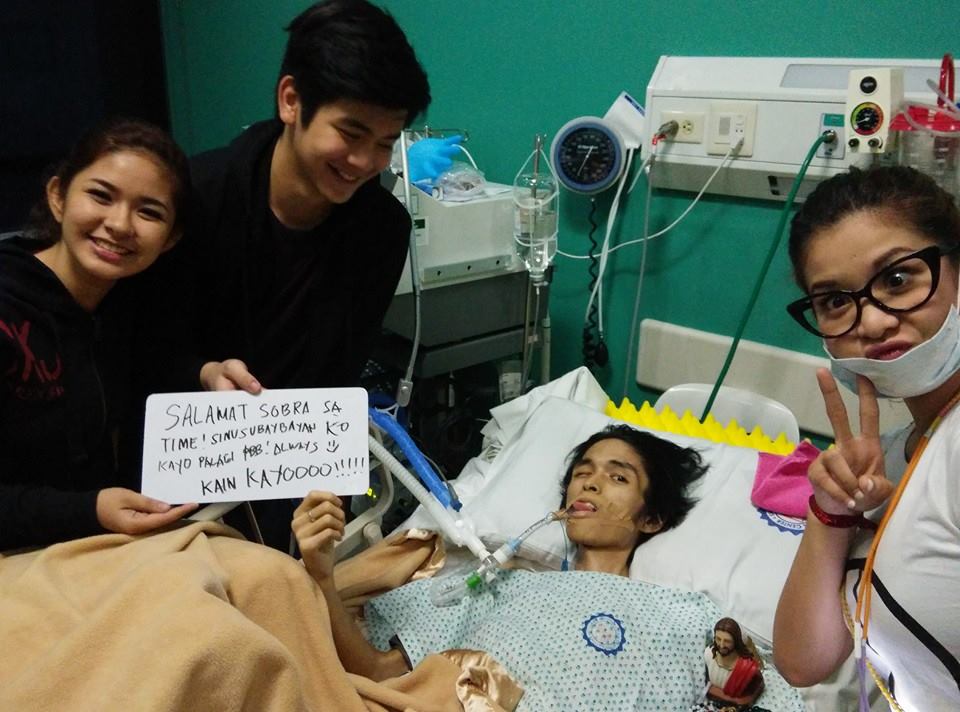 Loisa and Josh of PBB are good friends of Jam.
Kerygma leader Bro. Bo Sanchez also visited Jam in the hospital. Jam, who is unable to talk, is just expressing his thoughts through a white board that comes handy whenever there's anything he wants to say.
Mr. Christopher Joseph Liggayu posted the following text on his Facebook account last February 27.
Doctor Charity Gorospe, Jam's lead cancer doctor is explaining to us the reality of Jam's condition. All vital signs are weak and that it is a fight that we will not win over. She also added that what we are doing to Jam right now is just prolonging his pain if we keep him under meds and the ventilator. It is a given fact that we have lost the battle. He is just alive because of the meds and will not recover anymore. It is so painful for a mother, father, brother and love ones to let go of Jam. But let us just accept the fact that Jam will no longer win this fight. Dear Jesus, again we are in pain. We are lost for words on how to overcome each others emotion right now. We ask that you please Dear Jesus, make us all accept that we have to let go of Jam, and that we are giving him back to you. I ask you Dear Friends to join us in prayer for accepting this painful reality.
Jam Sebastian is engaged to Paoline Michelle Liggayu, after the latter proposed to Jam at the Philippine International Convention Center last May 11, 2014.
Their love team JaMich became one of YouTube's popular love teams in 2011 when their first uploaded video By Chance gained more than seven million views with 543,163 accumulated subscribers. The duo joined Twitter in June 2011 and has since acquired over a million followers.
Jam has greatly lost a lot of weight since he got diagnosed with lung cancer. A many times have there been depressing moments for the family when Jam even requested for euthanasia saying he could no longer bear the pain. But his family kept a stead faith for him, and everyone's hoping that Jam will continue to fight. We wish you well Jam!