When you're hungry, there's nothing better than ordering your favorite food. Now, food delivery has become very common in the Philippines, and presently one of the best food-on-demand services in the country is coming to the Huawei ecosystem! This will give Filipinos access to all kinds of food at any time of day.
Foodpanda Rewards
AppGallery now has foodpanda, and there's much more to look forward to! With foodpanda, it's so much easier to get your favorite food. You can also sign up for PandaPro and get more perks and deals.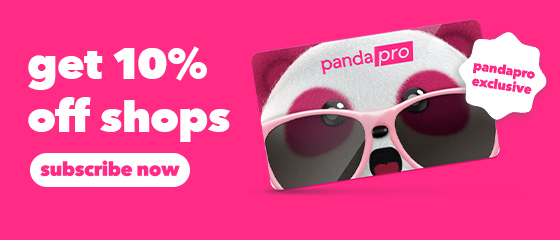 Some of the benefits of pandapro are free delivery, discounts of up to 30% at certain restaurants, an extra 5% off pick-up orders, 10% off at shops, and values of up to 25% at many dine-in restaurants. Excellent deals all around!
Huawei Nova 10 Unique Foodpanda Benefits
With pandapro, people who buy the Huawei nova 10, nova 10 Pro, or nova 10 SE can get a special perk. From November 1 to November 30, users of the nova 10 Series can claim one voucher for all-in-one benefits from foodpanda every month for a year. This can save them up to Php 7,200, which is great for foodies and people who use foodpanda and pandapro often.
It's also easy to get:
Just download the foodpanda app from AppGallery.

Tap the top banner to claim benefits.

Redeem on the foodpanda app.
The app continually refreshes with the latest offers and deals for foodies. The Jollibee app offers discounts on large orders and limited-time vouchers.
Download the app if you're new to town or just craving that characteristic Jolly flavor. The Philippines is where the bee in the chef's hat is, so use the app to find it.
Jollibee's delivery app is one of many new Huawei AppGallery additions. Huawei's self-developed mobile app distribution platform has 500 million monthly active users. Download the Jollibee delivery app on AppGallery to satiate your fast food cravings.
Grab, GlobeOne, Cliqq by 7-Eleven, and more are available in the Huawei AppGallery. AppGallery has food, friends, and simple conveniences.
Huawei's AppGallery has 580 million users and 432 billion downloads across 170 countries. Huawei AppGallery has swiftly become the third-largest App shop worldwide, with most of the world's most popular programs available for download.
AppGallery accelerates the innovative app distribution process for Huawei's smart devices and enables seamless collaboration across many devices.
AppGallery features curated collections of apps from over 5.4 million developers.
Live chat is available on the AppGallery site by clicking the Support icon. Monday through Saturday, 9 am-6 pm, manual service. Call 0923-0990468, 1800-1853-5353(Pldt/Smart/Sun Toll-Free), 1800-8739-5227. (Globe Toll-Free). Join Huawei's community for app tips.

Click the AppGallery button below to visit Huawei's AppGallery and download your FoodPanda App today!

---
YOU MIGHT WANT TO READ: