New opportunities and threats are continuously emerging as the digital realm continues to evolve. It has become a fact that smartphone apps have become a lot more popular than traditional websites, exposing us to several cyber threats. Many people on the Internet are unaware of basic internet safety rules. 
Their ignorance often leads them to become victims of financial scams, identity theft, and even physical harm from people they meet online. You can avoid these problems by browsing the Internet safely and securely. Several safety tips can be used to browse the web safely, and these tips will ensure you maintain your privacy online and not fall prey to cybercriminals.
What Does It Mean to Browse Securely?
We must have a clear understanding of what it means to browse the web safely before we can discuss safe browsing habits.
To stay protected against cyberattacks and hackers, it is vital to use special security software and ethical browsing habits to utilize secure browsing. 
To practice safe browsing, many browsers offer different tools, plug-ins, and extensions, which can be downloaded to help you. Using the Google Safe Browsing feature, Google ensures that its users enjoy a secure browsing experience while using its service.
In addition to preventing unsafe browsing, VPNs also play a vital role in preventing identity theft. Using this, users can stay safe online and rest assured that hackers and cybercriminals will not be able to access their personal information. VPNs also add an extra layer of safety to public networks by encrypting your device.
Pay Attention to What You Click On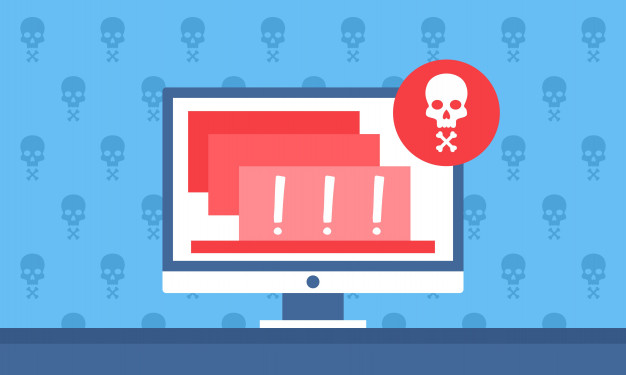 Many cybercriminals are savvy and know how to take advantage of human curiosity (among other things). One of their most excellent tricks is to get you to download malware on your devices, not knowing that they have malware on them. 
In the disguise of popular games or seemingly unharmful smartphone apps, such as a weather app, these malware programs masquerade as popular games or seemingly innocent apps. In addition to sending suspicious URLs via e-mail or message, they are also capable of sending malicious files.
A hacker gains immediate access to a user's device as soon as they click on the link or download the application—only download apps from trusted sources. Make sure you never click on links that appear shady to prevent your personal information, such as photos and private conversations, from being compromised.
Make sure your passwords are strong
Most online platforms use passwords as a security feature. Nevertheless, these are also vulnerable points in the internet security system. Even though passwords may not be avoided, you can tighten your account security by choosing a strong one.  
Quick Trivia: Did you know that 123456is the most common password in the world?
A strong password is a combination of characters that is complicated enough to be decoded by cybercriminals. Using your birth date, cell phone number, or social security number as a password is one of the biggest mistakes regarding password credentials. 
For hackers, these are the most specific passwords to guess since they are the easiest ones for you to remember. Therefore, creating a password that is unique, complex, and consists of letters, numbers, and special characters is advisable.
Secure your connection with a VPN (Virtual Private Network)
As mentioned earlier, a VPN is another method of securing your browsing experience. Even though it may not be a cure-all, it is currently one of the most powerful tools available for maintaining online privacy and protection. But is VPN a safe way to browse the Internet? 
Many people use VPNs to access public Wi-Fi connections in public areas, allowing them to gain an improved sense of security. If sensitive information, such as bank information, is shared over public networks, it can lead to severe consequences. Therefore, if you want to ensure that your activities are safe from prying eyes, it would be better to use a VPN.
Ensure That Your Online Transactions are from a Secure Website
There is no doubt that online shopping has become the new norm in this post-COVID world. While these developments bring you the comfort of having what you need available at your doorstep, they also open up a whole new world to hackers and cybercriminals.
It is not uncommon for websites to ask for your credit card information when you buy something from the site. There is no question that payment card details are sensitive data that, if they get into the wrong hands, can cause you many problems. So that you do not experience any mishaps, make sure you purchase stuff from a secure site. If you look at a website's address, you can determine whether it is a secure site or not easily. 
TIP: If the address of a website includes HTTPS instead of HTTP, it is secure. The address bar also displays a padlock icon.
Ensure that your antivirus program is regularly updated
The internet security software may not protect against cyber threats, but it detects and removes most malware. If your antivirus program is outdated, it does not serve any purpose if you have it installed on your device. To protect your device against various spyware, Trojans, and viruses, you should keep your antivirus updated. Also, it will be able to give you real-time updates about the health of your device, which is especially useful if your device has been hacked.

By taking advantage of all the available tools, protections, and resources. With some care and caution, anyone can achieve a safe online browsing experience in this technologically developed society.