It is no wonder that new inventions are constantly happening as technology is changing at a rapid pace. The fact that almost everyone has a mobile phone in their hand is testimony to the fact that they can perform multiple functions and duties with it. 
But did you know that with your Android smartphone, you can control your TV, air conditioner, and pretty much all other appliances in your home that have an infrared receiver or smart functionality with your Android smartphone? 
Well, the answer is YES! Despite this, remember that not every smartphone can act as a remote in the same way, and not every appliance can be operated with your smartphone.
In this case, that raises the question of how you can use your smartphone as a universal remote control. In addition, which phones and appliances are compatible with this? Read on to find out.
Is it possible to use my smartphone as an all-in-one remote control?
If you want to control a home appliance with your smartphone, there are two methods you can use. The first way is through an infrared blaster, a built-in feature on some smartphones. Infrared blasters function like the sensor found on top of your remote control, sending the signal from the remote to the IR receiver on the appliance.
On the other hand, there is also another way to go about it. So, even though your phone does not have an IR blaster, you can still control any appliance so long as it has Wi-Fi or Bluetooth connectivity. For example, Smart TVs and Smart ovens are two examples of these appliances.
How to find out if my phone has a built-in infrared blaster?
A smartphone's specs list is easily accessible from the brand's official website. You can check if your smartphone comes with an IR blaster. Alternatively, you can look at the top of the device to see if this feature is available. As you can see in the image below, it should resemble a small glass circle.
However, if you are unsure whether your smartphone has an IR blaster or not, you can download an app called "IR Test" from the Google Play Store. Once it is opened, the app will immediately test and tell you if your smartphone has an IR blaster or not.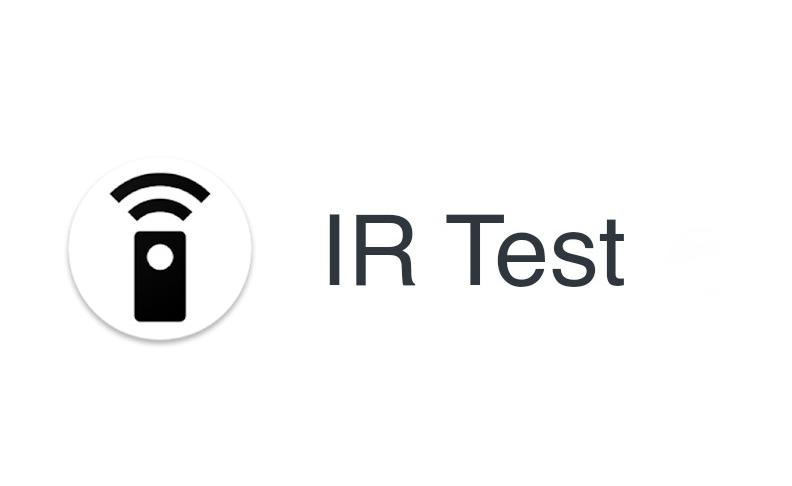 How do I use my phone's IR blaster to control appliances?
1.First of all, you need to make sure your phone has an IR blaster. For more information, please refer to the section in the previous paragraph. You will also need to ensure that the appliance you want to control has an IR receiver attached to it.
2. Open the remote app or IR blaster on your smartphone. Likely, the app you need is already pre-installed on your device if your device has an infrared sensor.
Alternatively, you can open the Google Play Store and search for "IR Remote" or "IR Blaster."
3. Start the app's setup process once you have opened it. It will normally ask you for the name and model of the appliance that you would like to control.
It is usually necessary during the setup process to try different buttons, point the appliance towards the device, and wait for transmission to work correctly. As soon as this is done, the setup is complete.
How to control appliances without an IR blaster
Making use of smart devices
There is a bit of a contradiction in this one because, at the same time, it is both simple and complicated. Because your device does not come with an IR blaster, the only way you can transmit remote commands is through Wi-Fi or Bluetooth.
As a result, for this to work properly, your appliance needs to be smart, preferably one that can work with Google Assistant. If your appliance is incompatible with Google, you can check its manual or website.
The Google Home app can be downloaded from the Google Play store once you clearly understand. You need to add the appliance to your Google account to control the appliance from anywhere.
In addition, you can use the "Ok Google" voice command to control the product. This feature is pretty cool and convenient.
Remote control adapter for IR remotes
IR remote controls don't need to be stressful and complicated to have that hassle-free, less complicated experience. If you are decided to proceed with the Smartphone Remote Control, this is the possible solution for you!
Seeing as your phone does not come with an IR blaster, why not get it one? Many IR blaster adapters compatible with smartphones can be found on e-commerce platforms like Lazada and Shopee.
In this case, you can plug them into the phone's headphone jack or connect them using a micro-USB/USB Type-C USB port. There are various price ranges available for this device. It could be as low as PHP47 or as high as PHP400. As so many options are available, it is wise to check the customer reviews to determine if the product works.
There you have it! It is amazing how one mobile phone can be used for a wide range of functions, right? From controlling various products to controlling the entire household. Therefore, the number of mobile phones sold each day is increasing, and on the way to the future, there will be many new features to the mobile phones.