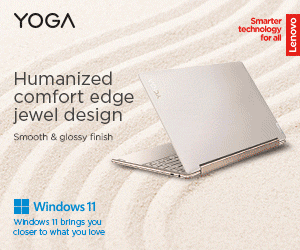 On Friday, alphabet, which owns Google, said it would cut about 12,000 jobs worldwide. It cited a changing economy, and it is the latest US tech giant to do a large-scale restructuring.
The layoffs come a day after Microsoft said it would cut its staff by 10,000 over the next few months. Amazon, Twitter, and Meta, which owns Facebook, have also made similar cuts as the tech industry prepares for an economic downturn.
READ:
At the height of the coronavirus pandemic, when companies were scrambling to keep up with demand as more and more people went online for work, school, and fun, there was a big hiring spree, which led to layoffs.
Pichai said that a review is being done to ensure that people and their jobs fit the company's priorities. He also said that around 12,000 jobs would be cut.
Alphabet had almost 187,000 employees all over the world as of the end of September 2022. A maximum of 7% of the company's employees will be kept on.
Pichai also said that the Google cutting jobs will be made "across departments, functions, levels of responsibility, and regions."
Google's search engine, the most popular in the world, faces competition from ChatGPT, a chatbot backed by Microsoft that can make complex, human-like content in seconds.
Microsoft has said that the technology will be used to improve Bing, which has been competing with Google Search for a long time.
Google Cutting Jobs
A report from the New York Times says that Google has asked its founders, Larry Page and Sergey Brin, to help it deal with the threat posed by the chatbot. Page and Brin are no longer working at the tech giant, so they are free to help.
The Times said that Brin and Page met with Google executives several times last month to talk about ideas.
Google didn't say anything directly about what the Times said.
Pichai said that US employees who were laid off would get at least 16 weeks of pay, their bonus for 2022, paid vacations, and health insurance for six months.
Wall Street liked the cuts, and Alphabet shares went up more than 5% to $98.02 at the end of the trading day.
This looked at how job cuts affected other tech giants.
Following 11,000 layoffs on November 9, Meta's stock rose 35%, and Amazon's rose 13% after 18,000 layoffs earlier this month.
Tech giants overspent because they didn't expect a slump, analysts say.
Daniel Ives of Wedbush Securities said the layoffs demonstrate that a "hypergrowth" sector has been spending too much for a long time.
US tech workers have lost about 194,000 jobs since 2022, according to Layoffs.fyi. This number does not include the layoffs announced by Alphabet on Friday.
---
MORE FROM GOOGLE: