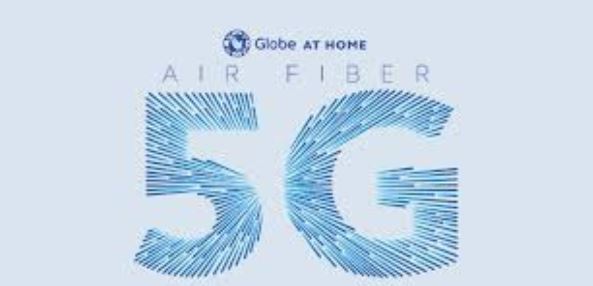 Just like promised, the Philippines is now 5G capable. Well, at least to select places. Globe just announced its Globe At Home Air Fiber 5G — a fixed wireless broadband connection that offers up to 100Mbps and up to 2 terabytes (2000MB) of data allocation. Starting July 2019, locals within the area of Pasic, Cavite, and Bulacan will be able to apply for the said plan.
READ: 5G Locations of Globe, Smart and Mislatel in the Philippines
Globe At Home Air Fiber 5G Postpaid Plan Prices, Data Cap, and Speed
Globe is bragging its newest 5G plan featuring "fiber-like" speeds. The speed and price are as follow:
P1899 – up to 20Mbps
P2499 – up to 50Mbps
P2899 – up to 100Mbps
Regardless of your chosen plan, it will come with up to 2TB data allocation.
Globe President and CEO, Ernest Cu, said that "Globe At Home Air Fiber 5G will reinforce the efforts of achieving the company's goal to connect two million homes by 2020".
Unlike DSL and Fiber plans, the Globe At Home Air Fiber 5G makes use of fixed location wireless radios instead of fiber optic cables to provide network communication. Although wireless has proven to be inconsistent, telecoms believe that 5G can (and will) remedy that problem.
READ: SMART has faster, better mobile internet than Globe based on report