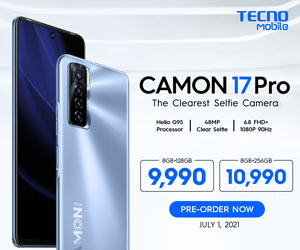 The recently concluded Xperia M5 and iPhone 6S battle was epic, to say the least. Though it seems that the iPhone 6s had a few advantages over its formidable opponent. With that, Lets get a closer look on their specs and features and find out why the iPhone 6S trumps the Xperia M5.
A classier and more sophisticated exterior design
Despite having a very utility-wise exterior design, the Xperia M5, just couldn't keep up in terms of exterior design appeal. The iPhone 6s aluminum body is truly something to look at, and with this appeal factor in play, the Xperia M5 might lose a few of the market dominance, just by on design alone. The iPhone 6s sophisticated and classy exterior is something that iPhone has consistently lived up to, which is also the reason why the iPhone 6s has become a status symbol in society. The classy looking phone showcases elegance and sophistication, which creates a corresponding mindset to people that iPhone users are classy and elegant, as of their phone.
See also: iPhone 6S Unboxing, Hands-on, First Impressions, Size Up vs Xperia M5
A better daylight shooter
Based on our review comparison, the outputs showcased a more excellent detail preserving capability than the Xperia M5, which generally means that outputs shot by the iPhone 6s provides a more accurate image to the exact surrounding caught. It was able to keep a decent level of original content from the exact surrounding, as well as deliver a fairly accurate vibrance level. Don't get us wrong though, we praised the Sony Xperia M5 numerous times for its excellent outputs, so, truth be told, the Xperia M5 didn't deliver anything bad, it just happens that the iPhone 6s showcased more superior daylight outputs than its opponents, though to be honest, both phones have great shooters overall.
See also: No.1 Reason Why You Should NOT Buy the 16GB iPhone 6s model
A better selfie shooter
From our comparison review, it can be easily distinguished that the iPhone 6S 5MP shooter showcased a more detailed and accurate output than the Xperia M5. This was actually shocking to us, since the Xperia M5 actually has one of the best front – facing shooters in a smartphone. Though from the taken example, it seems that color blending was on point for the iPhone 6s, which lead to a more detail-wise output. One can say more about the Xperia M5's front shooter, but truth be told, the iPhone 6s was triumphant on this one, without a shadow of a doubt.
See also: iPhone 6s Battery Charging Test – 2A Fast Charging Power Adapter VS 1A Apple Charger
A stronger system overall
This part of the list is primarily targeted to different tests, we conducted on both the Xperia M5 and iPhone 6s. In this case, it shows that the iPhone 6s provided a more faster and efficient result than of its opponent. It seems that the iPhone 6s' overall system is something to watch out for, for even the Xperia M5's Helio x10 couldn't par up with it. Despite this major advantage of the iPhone 6s, we still have to give some credit over to the Xperia M5, since it still did its job efficiently, though, we can safely say that the iPhone 6s did the job better than the Xperia M5.
See also: Apple's iPhone 6S and 6s Plus Features Supreme Waterproof Capability
A simpler and beginner-friendly system
The iOS is acclaimed for its simple and user-friendly OS and further its simplicity on the iPhone 6s, with Apple's new iOS 9. The interface was simple and kind to its user, unlike some of the well-known devices in the market, which will take you a good amount of time to get used to. This advantage is obviously applicable to all Apple products, but we can't simply ignore this. Apple's user-friendly system and easy to understand interface, makes the iPhone 6s and other iProducts a first choice for new users, either for tablet, smartphone or laptops. People can say a lot of bad things about Apple, but they can't deny the effectivity of this advantage and how it played a major role in getting Apple in the top of the smartphone food chain.
See also: Apple iPhone 6S VS Sony Xperia M5 Comparison, Camera Review, Benchmarks
Conclusion
The iPhone 6s is really something. Despite being criticized for its main stream persona, it still stands as one of the better smartphones of this generation. Though, we can safely say this to the Xperia M5 as well. Both phones are good at their own rights and will always be worth your buck
Did you like this article? Hit us up on the comments section below. We highly appreciate feedbacks, whether negative or positive, it helps us grow as a review site, so just hit us up good.
| | | |
| --- | --- | --- |
| Specs/PH price | Apple iPhone 6S specs, PH price, features | Sony Xperia M5 specs, PH price, features |
| Display | 4.7-inch IPS LCD 750p display, 326ppi | 5-inch 1080p IPS LCD, BraviaEngine, 441pp |
| Size | 7.1mm thickess, 143g weight | 7.6mm thick, 142g weight |
| Color | Space grey, Silver, Gold, Rose Gold | Black, Gold, White |
| Protection | Ion- strengthened glass | scratch-resistant glass, IP68 water and dust resistant |
| Chipset | Apple A9 chip | MediaTek Helio X10 octacore chipset |
| Processor | 1.84GHz dual-core processor | 8 x 2.0GHz Cortex A53 processor |
| Graphics | PowerVR GT7600 GPU | PowerVR G6200 GPU |
| Memory | 2GB of RAM, 16/64/128GB of internal storage, no microSD card slot | 3GB RAM, 16GB internal, microSD card 200GB max |
| Main camera | 12MP rear shooter, dual tone LED flash | 21.2MP AF, phase detection, fast focus, LED flash |
| Multimedia | 2160p 4K UHD video | 4K UHD video, HDR |
| Front camera | 5MP selfie shooter, 720p video | 13MP AF, 1080p video |
| Connectivity | 4G LTE, WiFi ac, BT 4.1, GPS, NFC, only for Apple pay | WiFi a, Bt 4.1, GPS, NFC, dual SIM 4G LTE, FM radio |
| Ports and charging | micro USB 2.0, reversible connector | microUSB 2.0, MHL |
| OS | iOS 9 | Android 5.0 Lollipop update to 6.0 Marshmallow |
| Software feature | 3D force touch | Xperia UI (close to stock Android experience) |
| Battery capacity | 1715mAh battery | 2600mAh battery |
| Released date | September | September |
| Official Price | Php 35.880 for the space grey variant, purchased in Lazada PH, as of October 15 2015 | P23,390 from Sony PH | Our unit bought from hotgadgets |
| Where to buy | Lazada, Hotgadgets and other Online stores or retail sellers | Lazada, Hotgadgets, Sony PH store and other Online stores or retail sellers |
Related posts and reviews