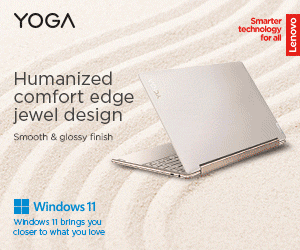 Getting better at PC games and want to monitor your improvements? Or you want to show your friends how you play. Then you'd better learn how to record your computer's screen! In this article, you are about to discover the best ways to record your gameplay.
The job has gotten more accessible and easier over time. Most modern games will work fine on a PC that can play at least 60 fps with medium to high graphics.
You could also be either a retro gamer or an independent gamer. Only some things have to be about the graphics.
PC Gameplay Recording
You can record on your PC by getting software that lets you do so. If you're using a Windows PC, you already have the surprisingly good Xbox Game bar built in. Other software for recording will offer extra features. Some, for example, let you stream and change the look of the screen.
So, you can either record each capture separately or record and stream at the same time. If you record each part separately, you can edit them and upload them to sites like YouTube. You can also stream to save time, but if you want to make spraying your career, you should know it takes a lot of time.
In any case, we will share the best recording software. We're also going to explain how these things work.
Recording software has standard options, and 30fps and 60fps are the most common.

Screen recording software records at native resolution and recording at a lower resolution may save bandwidth.

Playing, recording, and streaming simultaneously strains your PC's hardware and bandwidth. Recording while playing requires a tool, but it's easier for mid-and low-end PCs.
Best Gameplay Recorders
Let's go over our options now that we know the basics. We're moving from the easiest choices to the most demanding software.
This way, we go from not knowing much to knowing a lot. But beginner software is okay; it might not be what you need. Ultimately, it depends on what you want to do (streaming or just recording).
Overall, the best way to record your gameplay is to use the best software for your needs. Also, some of these options can be used with macOS.
Beginner Level
Microsoft operating systems have the Xbox Game Bar built in and come with Windows 10 and 11 by default.
It's easy to use, doesn't take up any space on your PC, and can record games, your browser, and any app on your computer. The interface is also easy to use, and the quality will stay at 1080p/60fps or at least 720p/30fps, depending on how powerful your PC is.
The desktop and Windows menus can't be recorded, but the webcam can be. Also, it can't use your webcam or scream. The Xbox app also lets you take screenshots and access the Friends menu.
Overall, it's the best recording software for people just starting. But this is not an option if you want to stream. In other words, Xbox Game Bar is great if you want to record and edit your captures.
How to Enable and Use
On Windows 10
First, let's turn on the app.
To open Windows, use the Windows button on your keyboard.
Visit the Settings menu.
Choose the Gaming option.

Go to Xbox Game Bar and if the switch is off, you need to turn it on by toggling it.
Alternatively, if the app is not functioning correctly, check the permissions it requires.
Press "Windows" and "X" together on your keyboard.

Click on "Apps and features" on the drop-down menu.

Try looking up "Xbox Game Bar."
Choose "Advanced Options"
If its permissions are set to "Off," turn them on.
On Windows 11
Let's check the permission first.
Go to Settings.

On the left, click on Apps.

On the right, click Installed apps.

Look on the list for Xbox Game Bar.

Select Advanced Options by clicking the three dots.

Navigate to Background Apps permissions

Select "Always" or "Power optimized" to allow it. Enable the mic and camera.
Now to turn on Xbox Game Bar
Just click the Windows button.

Click the gear labeled Settings.
Go to the Gaming link on the left panel.

On the right, click Xbox Game Bar.

If the app is Off, you should turn it On.