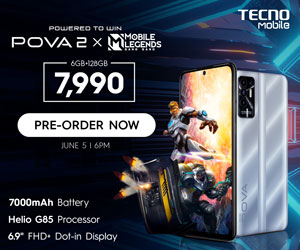 The Congress in the Philippines has approved a bill granting the license or franchise by the 3rd telco, Dito Telecom, for another 25 years. This is the same as most telco and broadcast stations that were granted by franchise renewal just a few years ago.
The Dito Telecommunity is currently working on its infrastructure that will cover 37% of the population of the Philippines with an average speed of 27Mbps. They will start their operation in summer next year.
READ: Dito may bring Fiber Broadband with 200Mbps speed for P799 price
Aside from launching a mobile network, Dito is also eyeing to offer fiber broadband plans as its backer, China Telecom, is bringing their 4G and 5G expertise through the 3rd telco player.
Only the ABS-CBN franchise was not renewed by the congress and expired a few months ago.