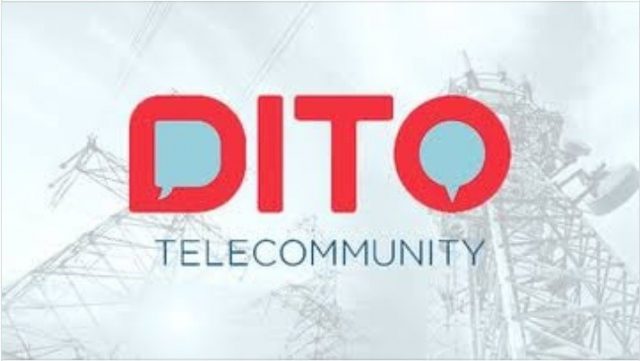 Background Composed of Udenna, Chelsea, and China
Dito or Dito Telecommunity is the upcoming third telco company in the Philippines that looks to challenge and tip the competitive balance between Globe and Smart telecoms. For several months, even before the open bidding for the country's third telco, the company operated as Mislatel or Mindanao Islamic Telephone. It was only recently when the company announced the change in the franchise name.
The company is led by Dennis A. Uy, a Davao-based businessman. As the country's third major network player, it's comprised of three groups of businesses — Udenna, China Telecom, and Chelsea. Although Udenna(based in Davao) has Chelsea Logistics below its hierarchy, it's still owned by Uy. As for China Telecom, it's one of the largest Chinese mobile telecom and fixed-line service provider. It's also more than likely for Dito to rely on network equipment from China Telecom.
READ: Mislatel 5G frequency bands
Speed and Coverage in 1st Year
While it will take at least two years for Dito to cover significant market share, the company is already teasing consumers with its offered speed and coverage for its first year. Its commercial operation is expected to start by 2020. Uy said that Dito aims to deliver its service to 84% of the population for its first year. While that seems to be too good to be true, don't forget that the company will also provide mobile and wireless services.
Uy also shared that it would double the current internet speed of the Philippines. Based on Speedtest Global Index, PH has an average download speed of 15Mbps, with the global average speed at 26Mbps. And by the company's second year, the average speed would go up to 55Mbps.
READ: Smart and PLDT provide the fastest internet in the Philippines for H1 2019
Price Below the Competition and 5G Rollout
The Philippines' internet service has always been expensive for consumers but slow compared to other countries. But with Dito tipping the scale of the duopoly of Globe and Smart, there's a good chance that internet plan prices would go down. This means affordable internet services with double the speeds that we have today. Although Dito didn't commit to any concrete amount, Fitch Ratings Director for Asia Pacific Corporate Ratings, Janie Chong, shared "competition is likely to intensify. Like most newcomers it is likely to pursue an aggressive pricing strategy to gain market share,"
As for 5G, the next standard of wireless communication, Dito is also looking to capitalize by offering 10 times faster than what Globe and Smart are offering right now. 5G allows for wireless speeds of up to 1Gbps with as low as 1ms latency. To provide context, Globe Air Fiber is the first 5G service in the Philippines. It delivers up to 100Mbps of "fiber-like" speed for a starting price of P1899.
Dito's challenge is to disrupt the paramount business of influence of Globe and Smart. To do that, it needs to deliver wide coverage, faster internet speed, and cheaper price plans. While this feat is no easy task, it's the first step towards better competition between major network providers in the country. After all, competition is good not only for companies but especially for consumers.
READ: Globe 5G at Home Air Fiber postpaid plan launched, Starts at P1899 price