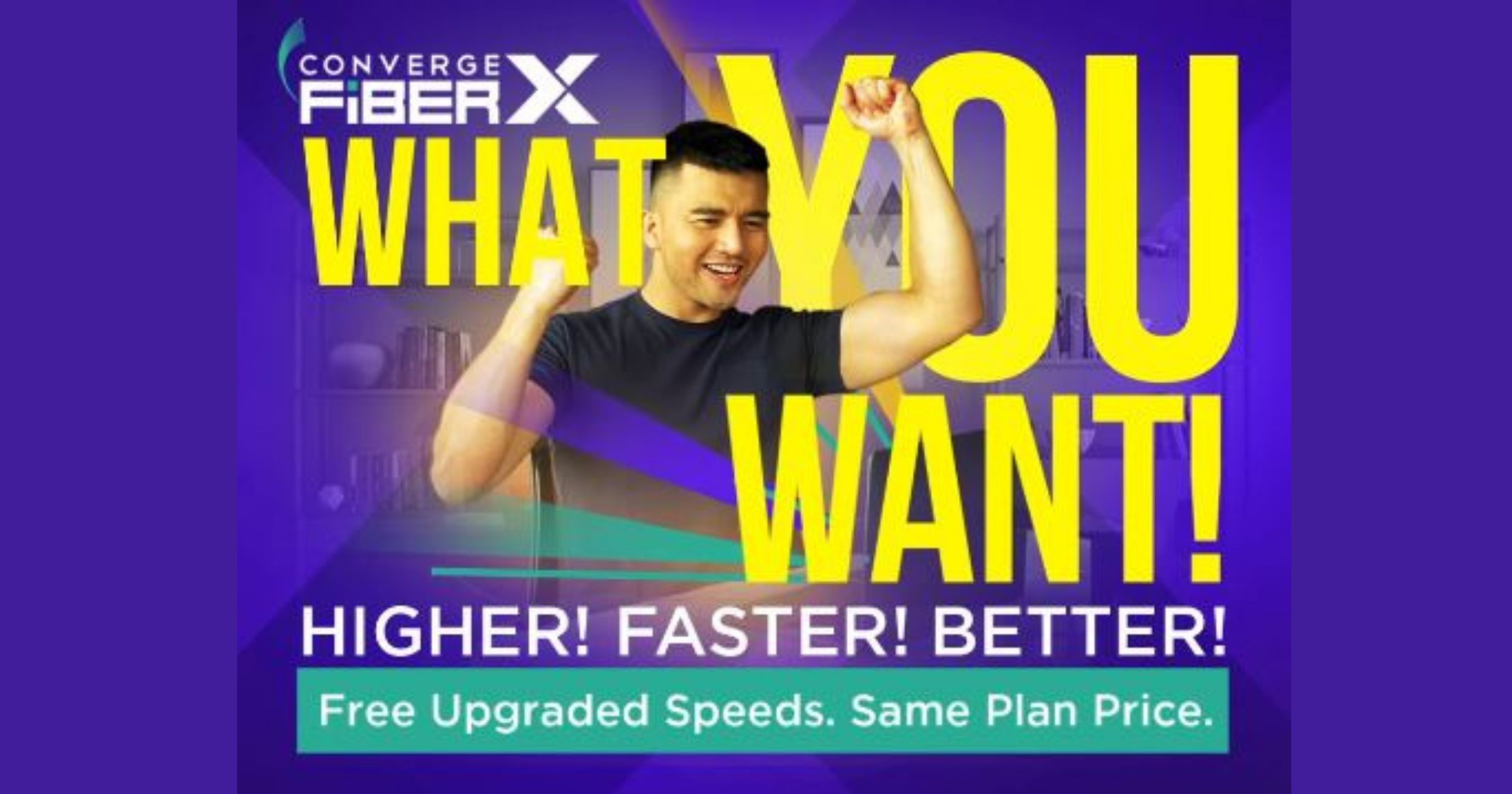 Converge ICT, the relatively small telco player in the Philippines, is giving its subscribers FREE speed upgrading starting today. The local internet provider had been teasing its promo for a few days now, and while we thought it was just another set of plans, we're surprised to see Converge offering faster internet speed for free. There is a catch, however.
The FREE speed upgrade is only available for those who are enrolled under Fiber Xtreme 4500 and 7000. The Xtreme 4500 with old 300Mbps can now be upgraded to 400Mbps, while the Xtreme 7000 gets a huge bump from 500Mbps to 800Mbps. 
If you happen to be under the said plans, you can visit this link to start your free upgrade process. As of writing, the free upgrade has become available for two plans only.
READ: RED Fiber Broadband launching with Unli Internet, Pay TV starting at 1299 plan