You may find some useful extensions for Chrome that can enhance your Chrome Extensions to Improve Your Reading Experience Online
Most people rely on their web browsers for more things than anything else in their lives. With the help of these Chrome extensions, you will be able to get the most out of your browsing experience.
It's no secret that Google Chrome is one of the most popular web browsers, and it's not hard to see why. Its unique feature is surrounded by a vibrant community of extension makers who regularly create new features for the app. 
There is also something called reading mode, which remembers where you left off in the reading mode, so you won't lose track of where you were as you scrolled.  
To improve your reading experience, here is a list of useful Chrome extensions to help you.
This extension uses the concept of bionic reading to make reading articles online more straightforward and more convenient using the idea of bionic reading. In non-specialists' terms, bionic reading is analysing the article and turning certain sections into bold text due to its analysis.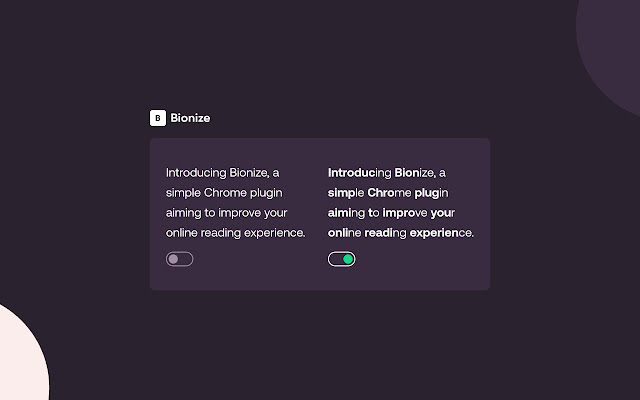 It is claimed that this will help you read the article more quickly if you use this method. Several studies have shown that our brains can read faster than our eyes. Therefore, sometimes we have difficulty locating the start of new words or sentences when reading. Despite Bionize's claims, there is no evidence to support the claim that bionic reading works, but it's worth giving it a shot.
Bionize is an extension that allows you to turn on and off the extension simply by clicking on the icon in the extension's toolbar. This is not one of those minimalist reading experiences where the fonts or text size are changed to provide a minimalist reading experience. There is nothing more to it than seeing the original webpage with highlighted words.
There are a few things that Fika offers that you don't see in the default Chrome settings. An article that uses this format is presented in a clean and easy-to-read format, removing the clutter from the article.
Taking inspiration from Amazon's Kindle, Fika offers users an interactive TOC (Table of Contents), making it easy for readers to navigate through long articles. If you click on any section in the sidebar, you can jump directly to that part of the article, which is a nice touch while reading long-form content.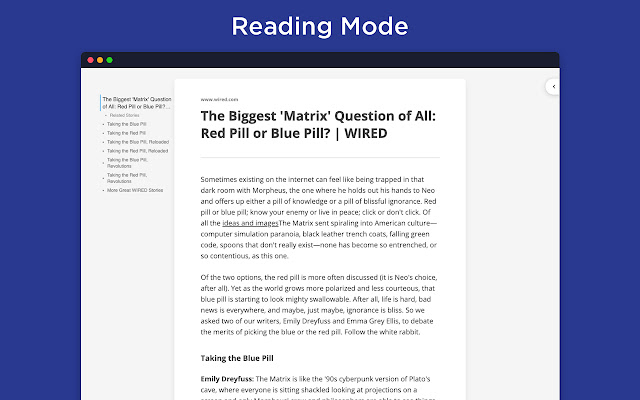 For the reader pane, you can even change the background color and text.
Fika Mode offers a variety of font styles to choose from, including small, medium, large, bold, italicized, underlined, and bold if you wish. Fika can also be invoked via a keyboard shortcut (Alt + Shift + R) that is easy to remember and use. It's surprising how fast it is.
By highlighting words as you read through the text of an article, Fready attempts to recreate the experience of reading a newspaper article. The Fready application highlights words as you scroll down a web page instead of highlighting them with your finger on a page.

It also has an exciting feature that slows down on difficult, long, rare, or scientific words. This is so that you won't get distracted by them if they are challenging, extended, rare, or scientific words. Additionally, this program does not require a mouse; it automatically scrolls down when it reaches the bottom of the screen without clicking anything at all.
Omoguru changes the appearance of text on any webpage according to your preferences. Seven font styles are available, including both Sans and Serif. Changing the text's zoom level, color, and spacing is easy.
For any page with an article, Omoguru offers a reader mode option. You need to click the icon in the toolbar to enable it. As well to news sites, it works well with email clients like Gmail and Facebook, as well as web applications like Google Docs and Microsoft Office.
Check out Website Read Progress if you are reading an article and want to know how much longer you have to finish before the piece is over. You will see how far you have progressed through the text and how much is left for you to discover.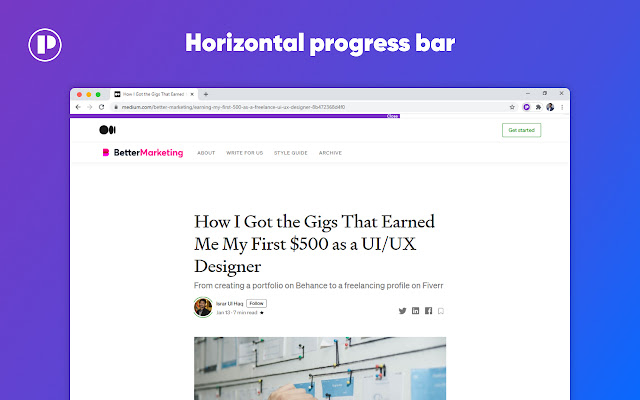 There are two ways that you can display it on your website. You can display it as a horizontal line at the top of your page or as a floating circle that fills up with purple. In addition, you can choose whether to click the bar to return to the homepage, to return to the previous page, to close the browser tab, etc.