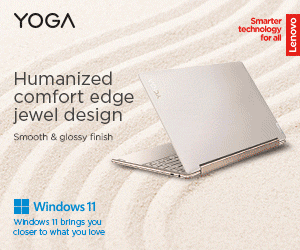 Perhaps you are one of the numerous Filipinos who launched their own company when the health problem first emerged. The demand for your goods eventually starts to increase. It is therefore important that you register your firm as soon as possible. Although there are many things to accomplish, we'll start today with the most fundamental: obtaining a Department of Trade and Industry (DTI) registration.
Registration may be challenging and daunting for the majority of Filipino small company entrepreneurs. Even still, someone needs to do it since obtaining the right permissions might ultimately be advantageous for your company.
You must register your business with several governmental agencies. But for now, we'll show you how to obtain a DTI Registration or Business Name Registration, which is the easiest.
WHY DO I HAVE TO REGISTER TO THE DTI AND IS IT A REQUIREMENT?
You must must obtain a DTI Certificate in order to apply for other permissions. Additionally, unless you register with the DTI, you are only permitted to use your true name for your firm in accordance with Republic Act No. 3883, often known as the Business Name Law.
You may thus call your establishment 'Juan's Eatery' or 'Juan's Food House' rather than Juan Dela Cruz. Additionally, the DTI will prevent any other company from using your business name without your permission.
WHAT IS DTI BNRS?
New and experienced small company owners and entrepreneurs may apply for their DTI permits online using the Department of Trade Business Name Registration System, all from the convenience of their own homes.
WHAT ARE THE REQUIREMENTS FOR DTI REGISTRATION?
Prepare the name of your business. If the first name you choose is already used or doesn't comply with DTI's rules, you might want to have at least one backup name just in case.
Tax Identification Number (TIN)
A completed registration form (for those who will apply physically)
Application fee
HOW MUCH IS THE DTI REGISTRATION FEE?
The territorial scope you select will determine the registration charge. But whichever option you choose, it will all cost you Php30 for a documentation stamp.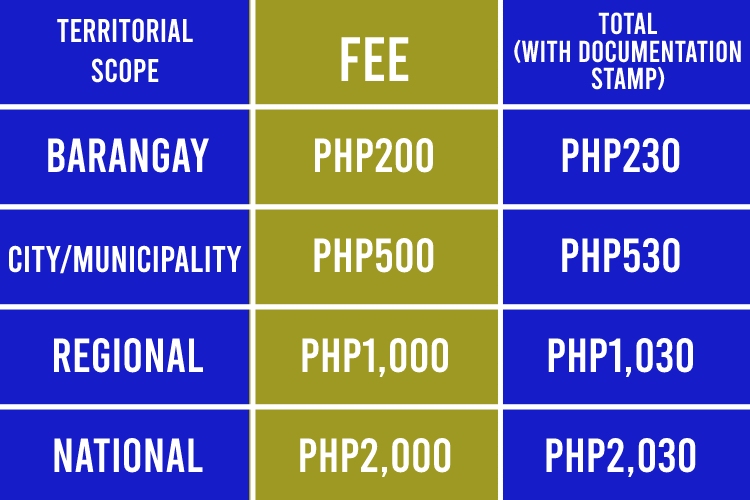 WHAT TERRITORIAL SCOPE TO CHOOSE IN DTI REGISTRATION?
Where your firm operates is determined by the territorial scope. If you run a home-based business or are a freelancer, you can get away with "Barangay" because it's less expensive. If you're an internet retailer selling under your own brand, "City/Municipality" or "Regional" may be the best choice.
However, if you want to grow your company by opening branches across the nation, you might want to invest a bit extra and choose "National."
WHAT IS DOMINANT NAME AND BUSINESS NAME DESCRIPTOR?
Consider the case where you wish to call your business "Monica's Bakery". "Monica's" will be your dominant name, while "Bakery" will be the description.
WHAT BUSINESS NAMES ARE ALLOWED BY THE DTI?
Not a name intended to identify or imply a product quality.
Not a name that would be associated with illegal, immoral, scandalous, or improper behavior.
Not a name that has previously been registered by a government body that is permitted to do so.
Not a name that would jeopardize state security.
Not a name that seems overly generic (e.g. The Drugstore, Health Care Clinic).
There should be no legal or administrative restrictions on the name, or anything that cannot be lawfully appropriated (e.g. Red Cross, Red Crescent, ISIS).
The government should refrain from using the name in official capacities for non-proprietary purposes.
It must be approved by a competent authority of the nation, intergovernmental organization, or international body before using the name or abbreviation of any such entity.
Not prohibited from being registered by any administrative authorities, entities, or normal courts.
Not another person's name.
Not one that misrepresents the nature of the business or is deceitful or misleading.
DO I HAVE TO USE THE DTI REGISTERED BUSINESS NAME IN MY MARKETING MATERIALS?
No, not always. The name you would use in marketing materials and the name your customers would remember is referred to as Trade Name. Your Business Name is the name you would register with the DTI and other government authorities.
"7-Eleven," for instance, is regarded as a commercial name. However, it is run by a recognized company in the Philippines named Philippine Seven Corp.
HOW TO APPLY FOR A DTI REGISTRATION AND CERTIFICATE
Visit the DTI website's Business Name Registration portal. The items that are marked below can be read. You must keep in mind these rules while choosing a company name.
Just to make sure, scroll down and read the other notices. Click "I Agree" after that.
Enter all the requested personal information in the text box. When finished, select "Next."
Verify that all of the information you provided is accurate. "Proceed" once all is clear.
Decide on the business scope. You can consult our guidance above if you're unsure of your decision.
Scroll down then put the exact location of your business and enter your Dominant Name and Business Name Descriptor after picking a scope. Click "Check name availability" when finished.If the "Result not yet processed." message appears. Repeat the process and hit the "Check name availability" button one more if you receive the "Please click the check name availability button" error.
The naming sequence is modifiable. Click "Validate Business Name" after everything is set.
The DTI system will determine whether the name you choose is acceptable. You're good to go if all of the regulations have a "Passed" symbol next to them. Next, scroll down and click.However, if you receive a "Failed" mark, follow the rule it refers to. As you can see in the instance below, the IPO (Initial Public Offering) is already registered, thus you will need to choose an alternative. Once everything is highlighted as "Passed," enter a new Dominant name and click Check Name Availability once again. Click "Next" once all is clear.
Verify each and every detail. Since you won't be able to modify anything going ahead, double-check everything.
Your reference code would be provided. You may use any way to make it accessible in the future, such as copying it and pasting it into the Notepad app, writing it down on paper, taking a screenshot, etc.If you intend to access your DTI application later, you will require the reference code.
Here, as the business owner, you must fill out some of the more in-depth information. Those details include the address, TINs, etc. Click "Next" and then "Confirm and Proceed" only if you are certain that every detail you entered is accurate.You can go to the bottom and select "Resume Later" if you're unsure about any of the things. Once you're ready again, visit their transaction inquiry site, enter in your reference code, and you're back from where you left.
The transaction fees must be paid. It's recommended to use e-wallet services like GCash or PayMaya to pay since the transaction is online. You're done after you've paid. You may now obtain your DTI certificate after successfully completing your registration.
HOW TO PAY FOR DTI REGISTRATION FEE USING GCASH?
Continue to Step 5, often known as the Summary Page, of the registration process.
In the list of payment choices, tap GCash.
Your GCash mobile number must be typed. After that, tap "Transact" or "Proceed."
The 4-digit MPIN for your GCash would be required. As an alternative, it can request the one-time password (OTP) that was sent to you. Enter it, followed by your GCash MPIN, then hit "confirm."
Basically, you're finished. A pop-up window verifying the transaction's success will appear for you.
HOW TO PRINT THE DTI CERTIFICATE
You may immediately download and print the DTI certificate after submitting your application successfully. However, if you have already logged out, you may return and obtain the certificate by following the instructions below:
Click here to see the BNRS Transaction Inquiry page.
Click "I agree" after scrolling down.
You were given a Reference Code during the application process; enter it here. Click "Search."
Select the blue-highlighted reference number by clicking on it.
The verification code must be entered; it was sent to the email address you provided during registration. Check the spam folder if you can't locate the email there.
Currently displayed are all of your DTI registration information. Click "Certificate" under the area labeled Downloadable Contents at the bottom of the page.
Your DTI certificate will instantly be downloaded as a PDF file. It should ideally be printed in color.
WHAT TO DO AFTER DTI REGISTRATION?
After DTI registration, you may now file for Baranggay Business Clearance, a Mayor's Permit, and finally, a Bureau of Internal Revenue license (BIR).
Well, that's it, basically. If DTI announces additional changes to its BNRS and online registration procedures, we'll update this article.