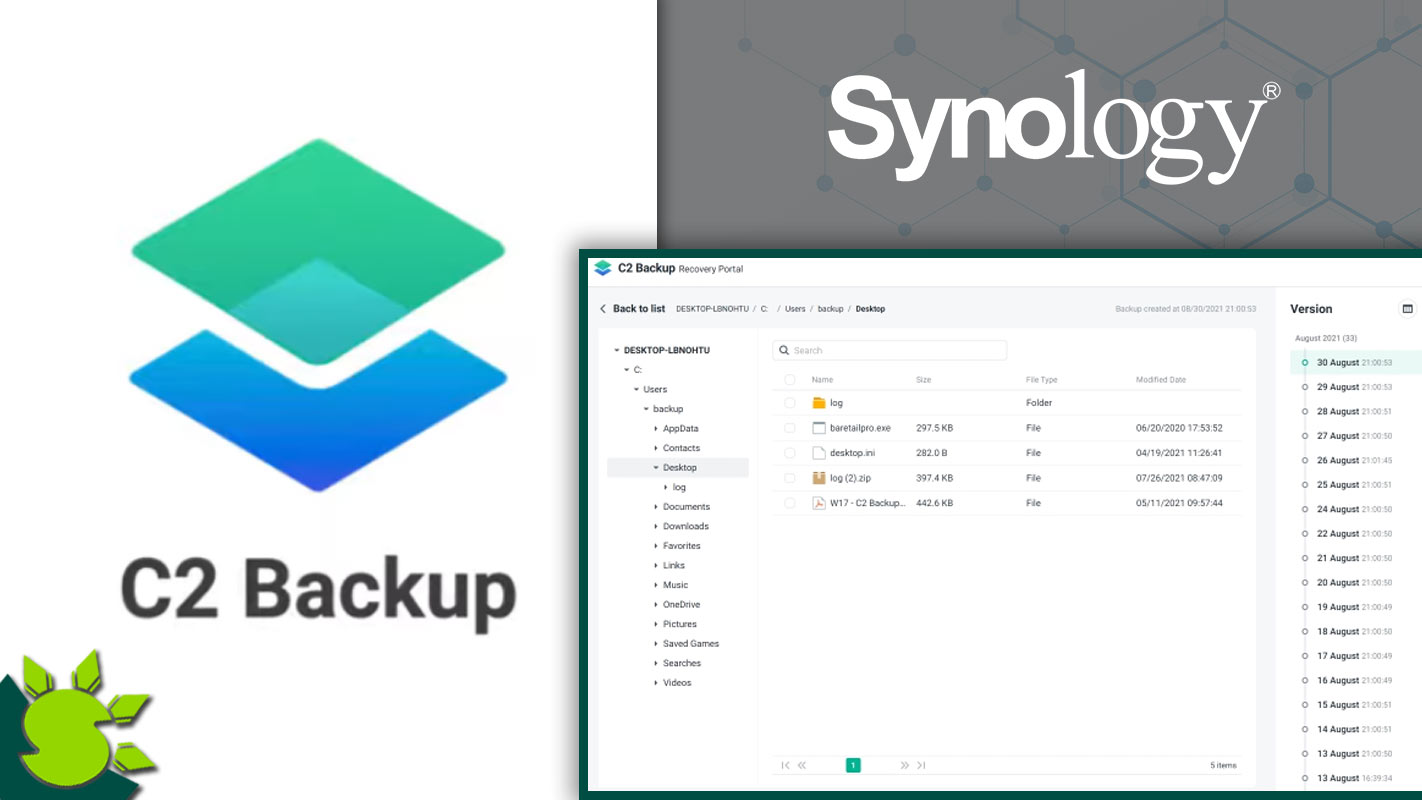 I'll start this article by sharing my initial thoughts about the Synology C2 Cloud service. After reviewing the latest DSM 7.0 OS from Synology I am wondered about how the Synology C2 works. I knew a lot of features on the lan-based backup from Synology NAS devices but the Synology C2 is a different thing. By trying the 90-days free trial of the service, I was amazed how I easily caught up with how it works. It is as simple as it gets and easy to understand. And in this article, I will explain to you how the entire C2 Backup has done its job.
What is Synology C2?
The Synology C2 is different on how NAS devices work, it is an online and centralized cloud-based service. But unlike other cloud services, it has lots of features, better security, and the all-new four hybrid cloud solutions are can be accessed by using one Synology account and it is convenient to use.
Right now they have two data centers, Europe and North America. But they are expanding to the Asia Pacific region. Mainly in Taiwan which is now in the works as all major markets in the Asia Pacific are centralized in that location.
C2 Services
The new four hybrid cloud solutions of Synology C2 lets you experience flexibility, scalability, and security in one. It primarily offers C2 Identity, C2 Backup, and C2 Transfer for sharing sensitive files, and C2 Password for password protection. These services can communicate to the Synology C2 over a securely encrypted SSL connection. If you want to see and try it yourself click here.
READ: NAS Synology DS920+ Review | Best Backup Solution for Creators Explained
C2 Backup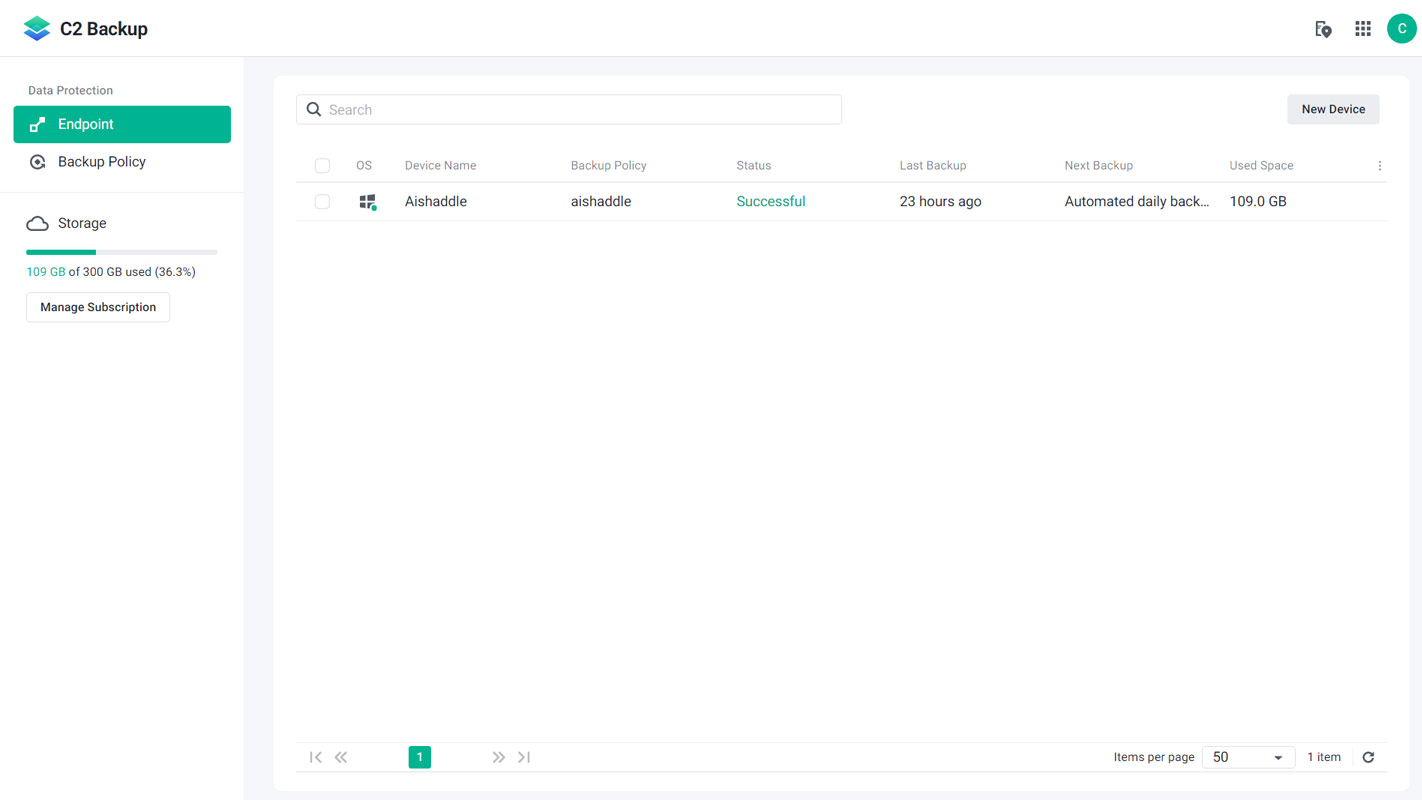 Focusing on the C2 Backup, it is a cloud-based backup solution with Centralized data protection that will let all your files be backed up from Windows devices and Microsoft 365 to the cloud with just a simple click and automation. It is a stand-alone feature, without even having a Synology NAS device. It has Multiple recovery methods, Flexible backup settings and is available for personal or business use.
The UI design of the C2 Backup is a no-brainer and pretty straightforward. You just have to sign in, subscribe to the flexible plans and input the C2 encryption key (you can create a C2 encryption key during the initial setup process) for the extra layer of protection.
Windows Support
After the initial process, it will prompt you to download a Windows software agent on your device. It's an app that will automate things or enables communication from your device to the C2 Backup Cloud Service and it is available for Windows 7 SP1 to Windows 10. Every setting is located in the C2 Backup GUI browser and the app is just there making background tasks without even bothering the user.
All installed agents on windows devices can be seen on the browser GUI along with the device's name and OS. This is the most straightforward function that I have experienced when using backup automation, it is seamless and clean. Without any compromise to the bandwidth, it backed up my entire C and D drive fast and untroubled. The process can be seen underlying on the windows taskbar of C2 backup while it is also syncing to the browser GUI.
Backup schedule

C2 Backup also offers automatic backup. There are three ways to backup files to the cloud, the Automated Daily Backup will automatically back up your data once, every day, and repeat the process of backing up when there are unexpected connection problems. The Custom Backup lets you customize for when the backup will run, from daily to weekly, and/or set specific hours e.g. 18:00. There's also an event trigger option, it will run an automatic backup whenever the screen is locked when you sign out, or the device powers on. These permissions can be set and selected by the user and good thing it has that additional option for flexibility.
READ: Synology Photos Review – The Future of Photo and Video Backup

There's also a backup scope where you will decide which storage drive you want to back up like if you want the entire device to be backed up, or the system volume, or for specific volumes. These are the wide variety of backup C2 Backup has to offer and it's a great feature for different needs.
Retention policy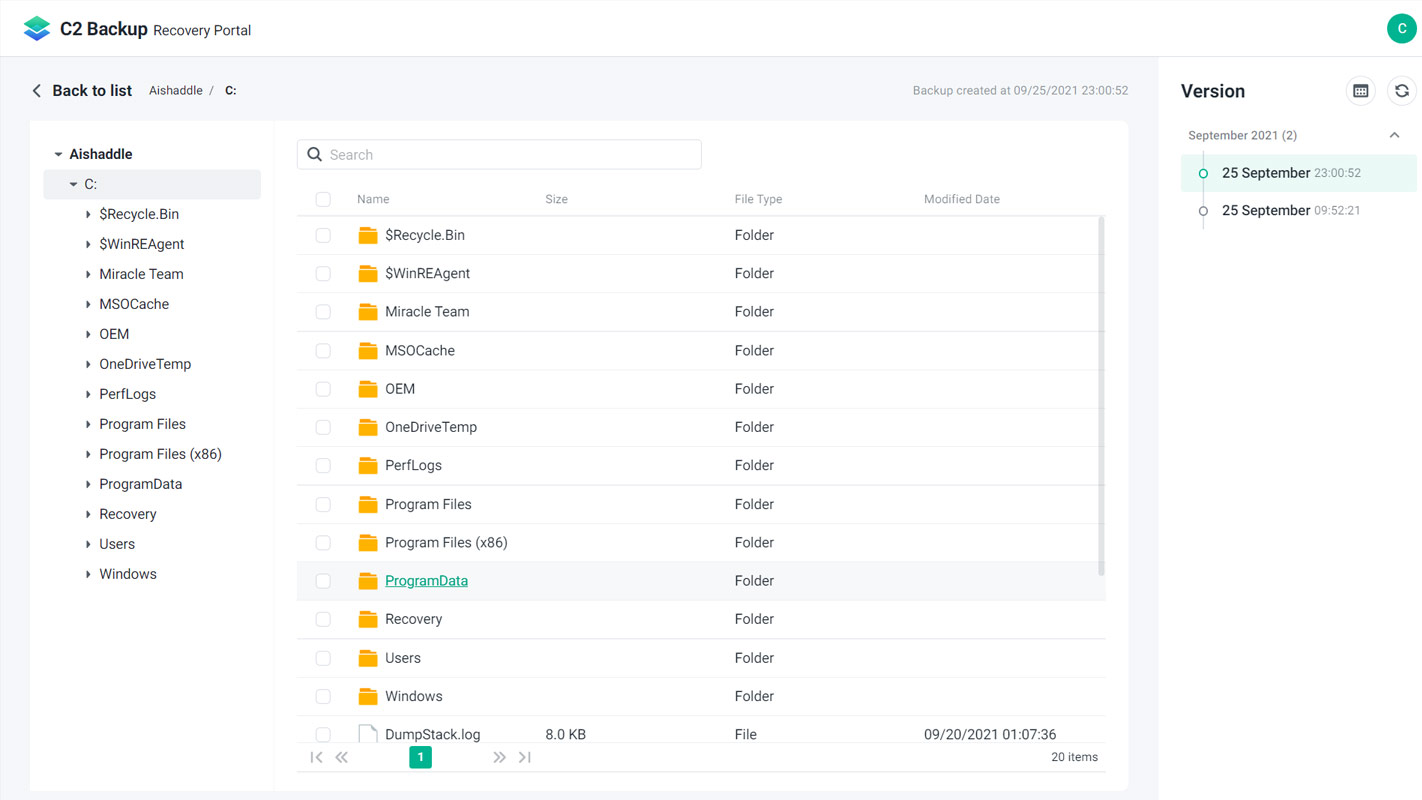 The Retention Rule is the cleaner. Its primary function is to delete multiple versions whether how long the backup versions will be kept by selecting the month's duration or you can just keep all the versions without deleting them. This set of rules are best for data protection and it is also a great feature so you will have clean storage every time the function runs.
Recovery
This slideshow requires JavaScript.
While there are wide actions for backing up and cleaning the storage, it also offers two recovery options in case of corruption. The Bare Metal Recovery (BMR) is used to recover data including Operating System. It just needs to download and install the Recovery Media Creator tool on a Windows Device and backup using USB or ISO Media. When you need to restore the current operating system, the Flashdrive will restore your entire pc to a previous point in time
Granular data recovery, on the other hand, is a File-level recovery that recovers a specific file or folder. Not only it recovers the files and folders but it allows you to choose the file's version in the right window pane. These are the previous versions that are not yet deleted by the retention rule.
Overall
I have no complaints about using the C2 Backup service. It is the new way of backing up files and sensitive information to Synology Cloud and it is a great solution indeed. Having multiple options whether personal or business or family use, the features offers comfortability and flexible options to users. It is a secured environment that will give you peace of mind without worrying about what your backup is doing on the cloud.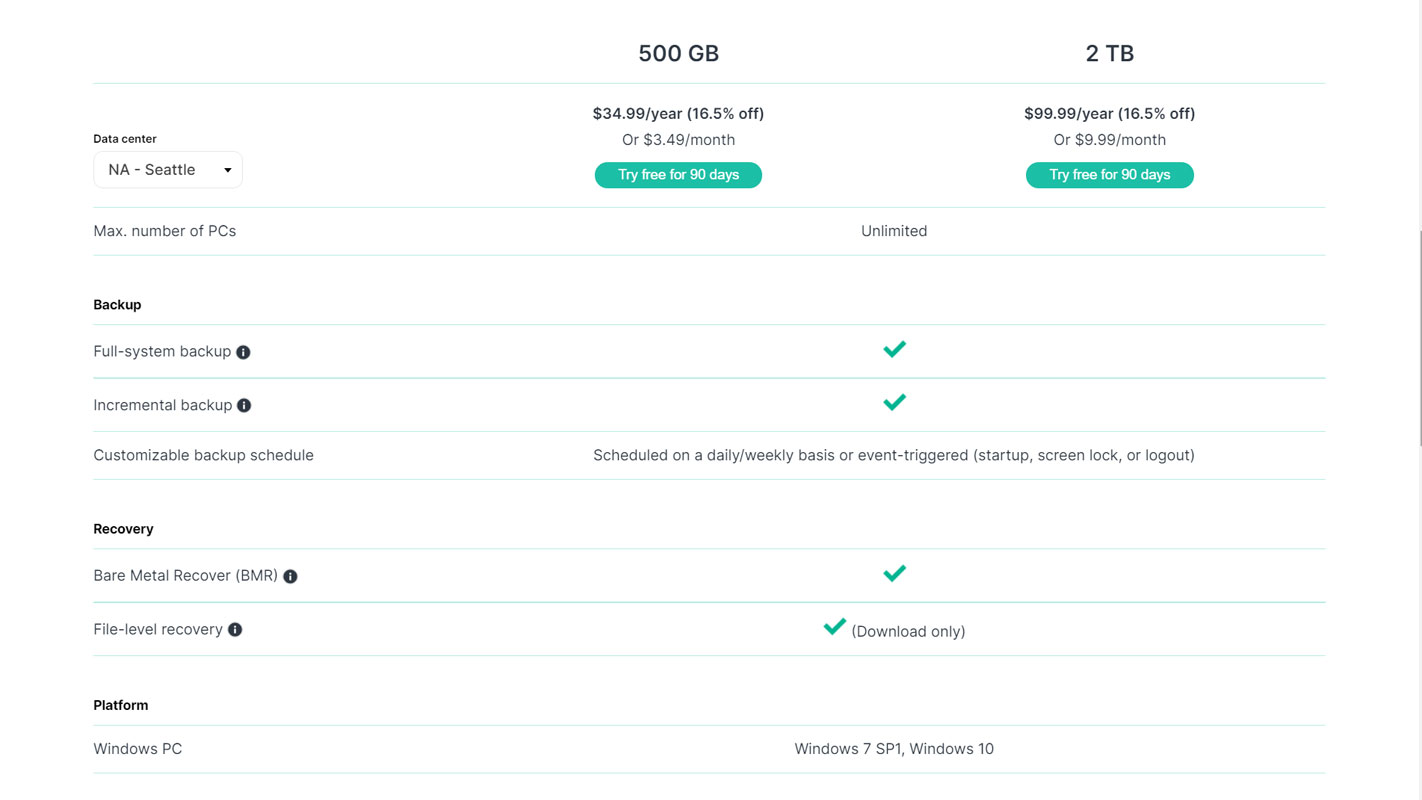 C2 Backup offers a free trial within 90 days upon registration, no credit card required. After the trial ends, you'll need to subscribe a new plan to continue the service. The current plans Synology C2 Backup for Individuals offers are a $34.99/year or $3.49/month for the 500GB and $99.99/year or $9.99/month for the 2TB. The company said that the two plans are for early-stage free-trial users and may adjust based on feedback from the market. These two storage options are perfect for personal and business use but the centralized protection plan for Microsoft 365 is only available for the business plan (Available in 2021Q4).
Register by the end of 2021 for a 90-day free trial: https://sy.to/lpcxo
READ: Synology DS220+ and DSM 7.0 – An Ideal Pair of Storage and Security