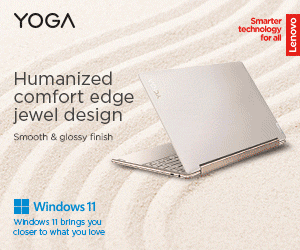 If you're opting for an affordable storage device with a user-friendly and workable environment that handles the right resources for your small office or home, this might be the right place for you. Recently, Synology announced their latest OS–the DiskStation Manager (DSM) 7.0 alongside the improved C2 Service. If you're new to the backup world and who's starting to adapt to a more secure system, this article will tell you the simplest details.
In this article, we will discuss how was the improvement of the DSM 7.0 and if it is more optimized compared to its lower version and if it could be able to use the Synology NAS devices with ease. We used the latest Synology NAS DS220+ in this review to access the platform and to navigate to the Web GUI. But first, allow us to introduce the DS220+.
READ: Synology RT2600ac Review – Powerful Router for Small Offices (With free 20 VPN Plus Licenses)
What is Synology DS220+?
The NAS Synology DS220+ is a 2-bay DiskStation storage device connected to a secured home or office network and offers data ownership, recovery, and even cloud-level accessibility around the globe. It is the successor of DiskStation DS218+ with the same architecture but better hardware capability inside. It still has the same front plastic cover, the exact layout of LED status lights, and the same port locations.
This slideshow requires JavaScript.
As I said, it is a 2-bay DiskStation so that you can put two hard drives for easy backup; whether you will use the two hard drives to access more storage or use the first bay for storage and the second bay for backup, it is entirely up to you. You probably don't need huge space for personal use, but for those with small businesses, content creators, and/or technical skill workers that efficiently use terabytes of storage, the Synology DS220+ is more than enough. It is cost-effective and will surely pay back for a lifetime versus the recurring subscription cloud fees increasing from time to time.
READ: Synology Photos – Better option to Google Photos | How to use it?
Under the hood, it is powered by a dual-core Intel Celeron J4025 CPU that supports 3.5″ SATA HDD, 2.5″ SATA HDD, and 2.5″ SATA SSD with a hot-swap feature and up to 108TB single volume size capacity. It runs on a DiskStation Manager (DSM) OS that can be accessed using a Web GUI.
DSM 7.0
With the latest and official DSM 7.0 left in the beta stage, we already have the updated OS out of the box on our DS220+ review unit. All features and accessibility are inside the newest DSM 7.0, and upon setting up our DiskStation, it will prompt you to create a username and password. Next, if you already have a Synology account, you have the privilege to access the device remotely using QuickConnect. It will allow you to control the device all over the globe, and in fact, at the time of this writing, I am currently working from home and away from our Synology DS220+ review unit, but I can tell that I still have seamless access. This feature is also available to the lower version of DSM.
Disk Station Manager 7.0 Features
This slideshow requires JavaScript.
The first overall improvement of the DSM 7.0 was the massive upgrade to its GUI. It has a better, modern look and a refresher on its icons and layout. It comes with a livelier default wallpaper compared to the solid blue background in the previous version, and it gave us a user-friendly interface with the new and clean login screen as well. Aside from this is the secure sign-in application for Android/iOS, which adds a layer of protection. Navigating to the UI is much easier and well-responsive with almost no delay, even though the OS is web-based. No wonder why other users are really in love with the design.
There are some improved apps as well; the new and combined application was optimized, cleaned, and made simpler. For example, they combined their current sought-after photo apps, and they made it an easy-to-use photo management tool–the Synology Photos. To learn more about the Synology Photos, we have a full review of the app here.
Storage management is now concise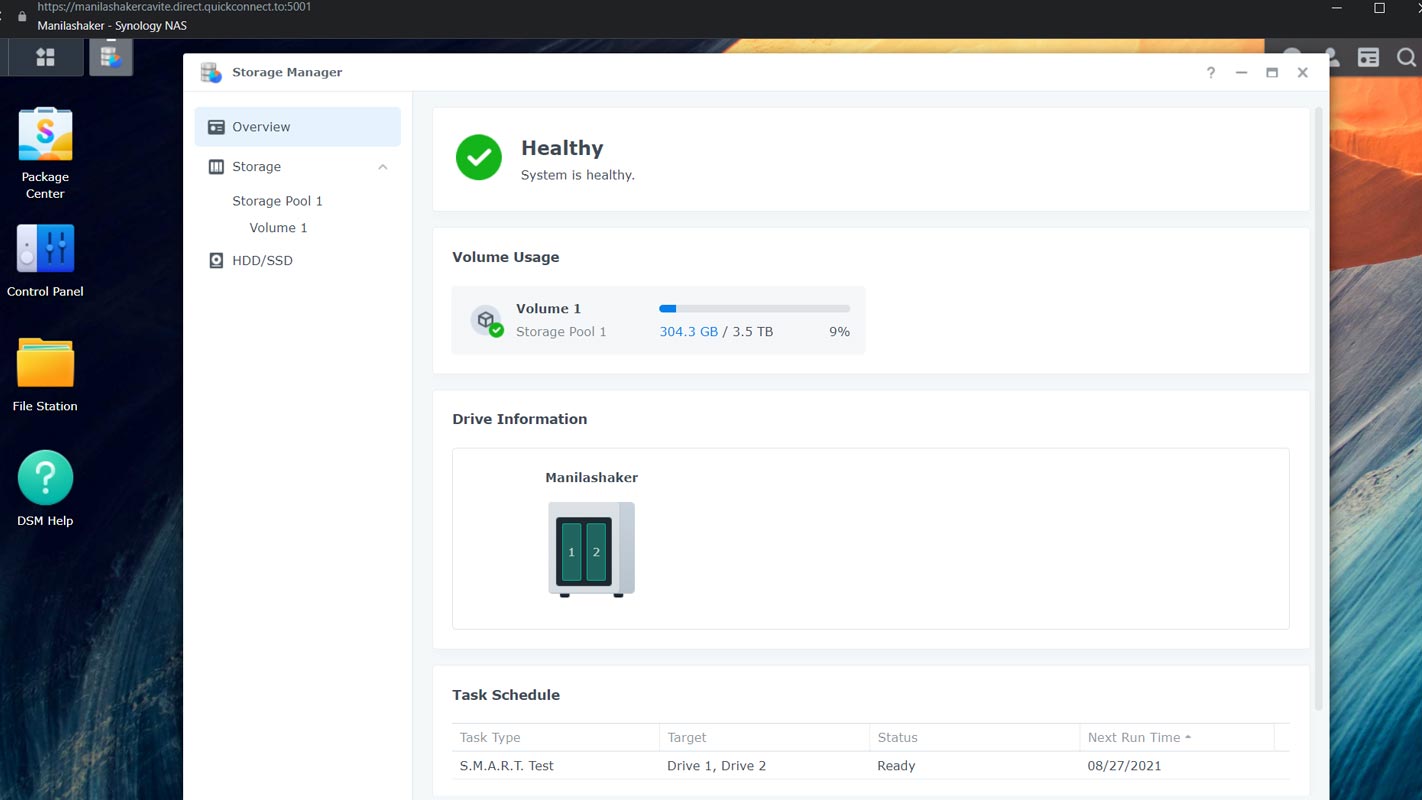 Storage Manager also received a refreshed look as well but the great overhaul is how you can now easily see what's going on to your drives in the overview. The information is much clearer and concise. We can now see what's going on in a much simpler UI and the sidebar is now in a concise hierarchical view as well.
One feature that is very useful indeed in the Storage Manager is the ability to automatically replace a drive when it shows a critical or failing status. By using a hot spare feature, the advanced drive replacement will seamlessly switch to the cloned drive and it is a great feature to reduce the downtime of our central backup system. Not to mention that DSM 7.0 will support peta volumes for large scales of backup in the near future.
READ: NAS Synology DS920+ Review | Best Backup Solution for Creators Explained
Improved security
With more fundamental features that are cleaned and optimized, what's more, important is the security you must-have in your accounts and devices. The latest OS now gives two-factor verification that works on an individual account or a user group. It's not entirely new on DSM 7.0; however, it was improved and more secure than before. It offers passwordless authentication with username and two-factor authentication only, or you can opt for a user, password, and 2nd factor. Any of these settings will still give the layer of protection.
This slideshow requires JavaScript.
Make sure you have the Synology Secure SignIn app installed on your smartphone, and after setting up everything, it will just prompt on your phone to approve sign in whenever you are logging on to your NAS devices. It is better than using a password alone that can be brute-forced. You can add as many Synology devices as you want in one authenticator app, and I found it seamless and very safe.
Verdict
Overall, the current price for the NAS Synology DS220+ is around P19,699 in Synology Lazada Official Store, and you can also find it in other physical stores as well. It features 2-bay drives with up to 32TB of storage, and the seamless backup is not a pain in the neck. It is small yet secured with just the "what needed specs" for minor operations.
This is why NAS Synology DS220+ is the perfect fit with price over value offering, while DSM 7.0 is the ideal OS for that kind of setup. It has a simple and easy-as-pie operation with improved system security and design. It is pretty stable, and I experience a little with no bugs. The DSM 7.0 truly is innovative and the best in business thanks to the better reliable features, intuitive UI, and secured and steady security for all.
The setup is for budget starters who want a secured and fast ecosystem for improving workplace. The two perfectly fit together to operate as one simple solution for homes and small offices.
READ: Xiaomi Mi Power Bank Hypersonic 20000mAh Announced: 50W Fast Charging