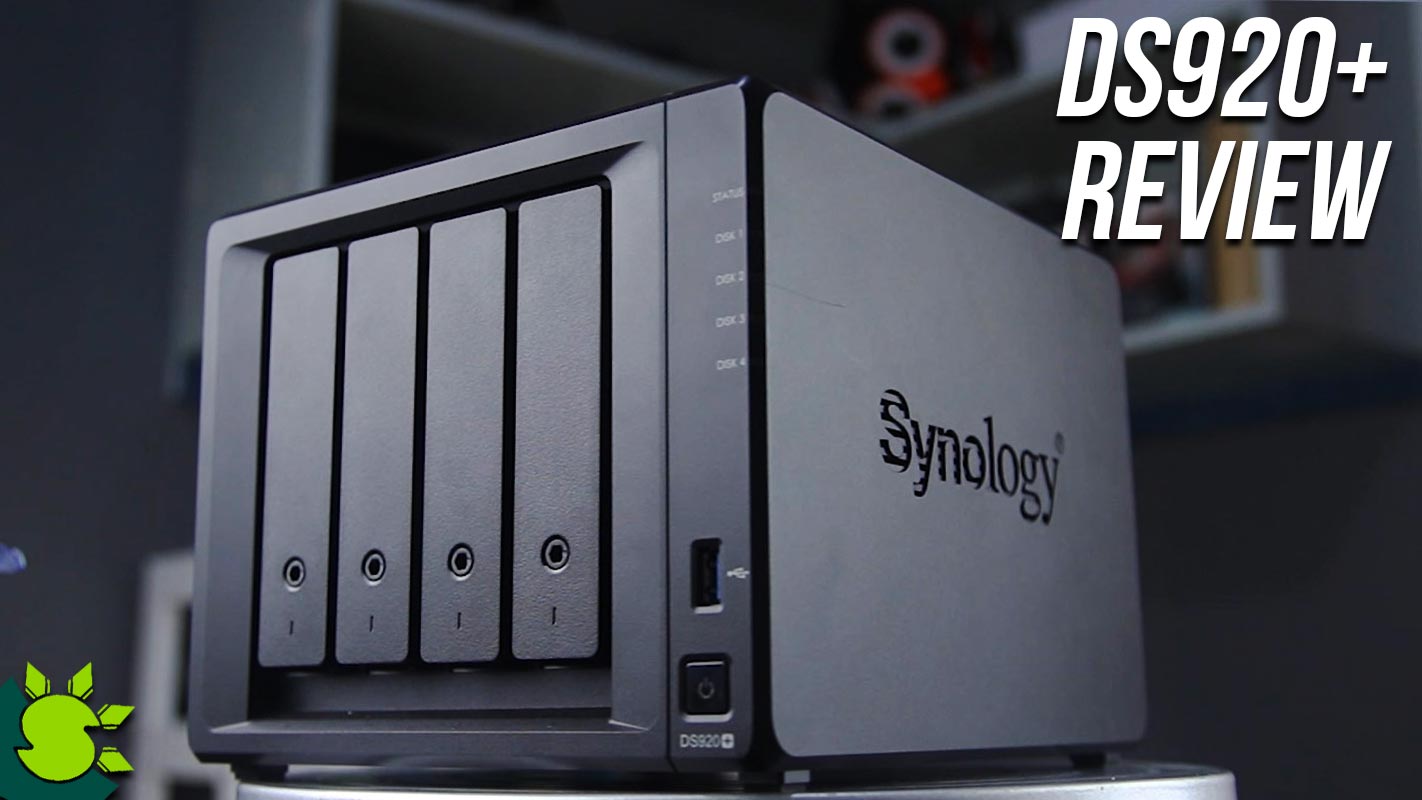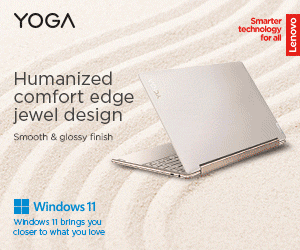 There are many ways to backup or store your files if you really want to save them for later content or to simply store it for possible future use. There are cloud storage, external hard drives, and so on. But this device we have here right now is not just a simple storage device. It centralizes everything, backing up the backup files, and will give you security and ease of access. Synology is kind enough to send us their NAS Synology DS920+ and a pair of 4TB hard drives.
BEST 2021 DEAL FOR NAS + HDD Combo discount – https://sy.to/qgfwn
So what does it actually do?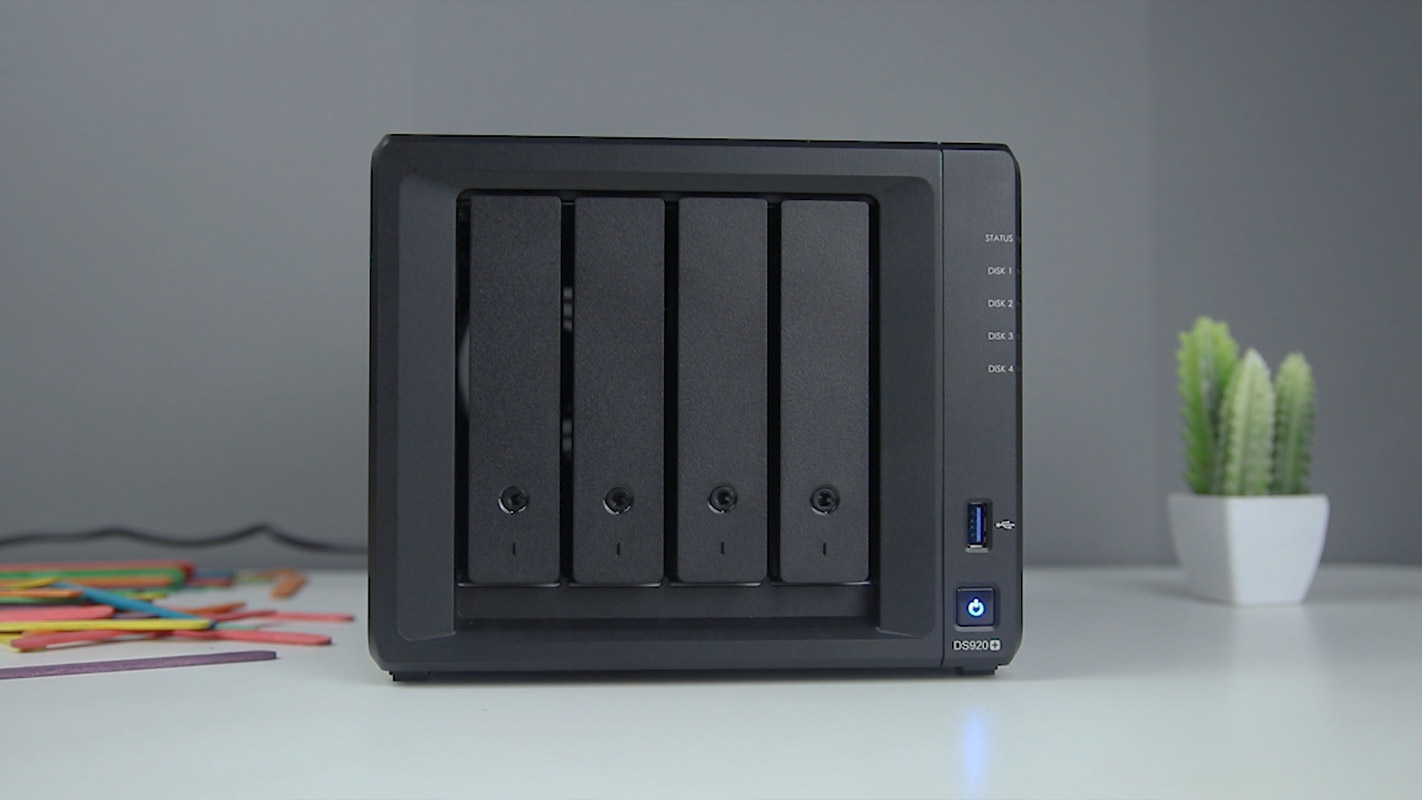 It is basically a stand-alone storage device for your computers or phones that can be accessed through wifi or a local area network. NAS or Network Attached Storage device is your storage center across all your devices. Our unit comes with a 4-bay set-up that means you can put 4 hard disk drives in it. But the first question that comes to mind after I received the product is how will it back up our data? Will it be convenient? And if investing in such a device will give worth?
READ: Xiaomi Brings the First Transparent TV to Philippines for P450,000
Let me describe our unit
The Synology DS920+ comes in a plastic texture with matte black color and it is a compact, backup storage device. It can fit 4 hard disk drives that you can see on the front. There's also a power button, one USB port, and LED indicators.
This slideshow requires JavaScript.
The circles on the doors of the HDD mounts are for locking the cover so that it won't be removed unwantedly or easily. The sides have engraved brand logo but with a special function, it has grilles for letting the temperature cool.
READ: LG W Series Launched: Long-Lasting Phones Starting at Php6,000
This slideshow requires JavaScript.
On the back, there are 2 cooling fans, 2 Lan ports, an E-SATA port for adding an external drive, the power port, and one USB port. And on the bottom there are two NVMe SSD Slots for cache, this basically improves the speed of read/write.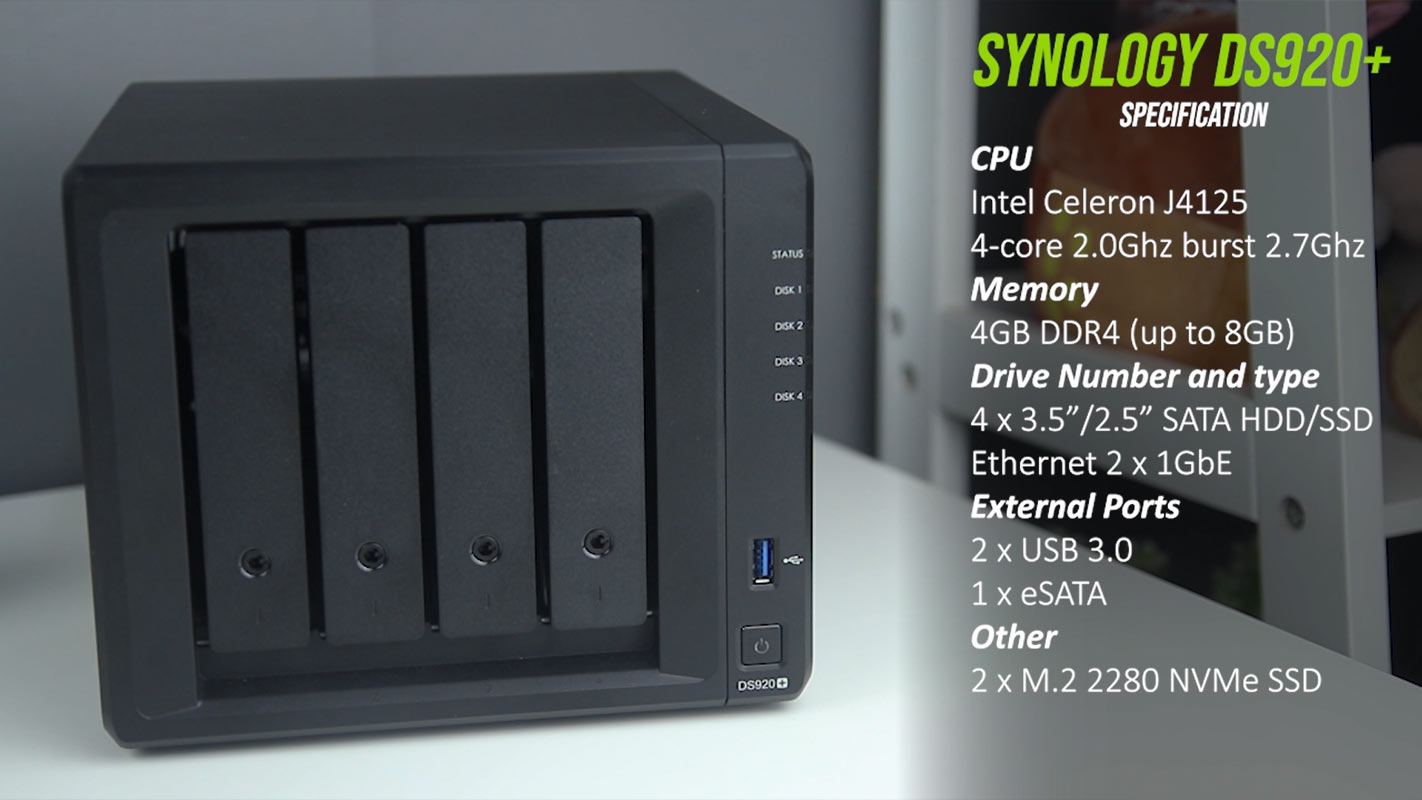 The NAS is basically a system unit with the specs of quad-core intel Celeron CPU plus 4GB of DDR4 ram that expands up to 8GB, the OS of this device is the DSM NAS an intuitive web-based operating system design for NAS devices. It acts as a compact computer but with a different architectural design that focuses not on gaming, but for storage.
READ: Mitsubishi Cars Price List in the Philippines 2021
HDD for NAS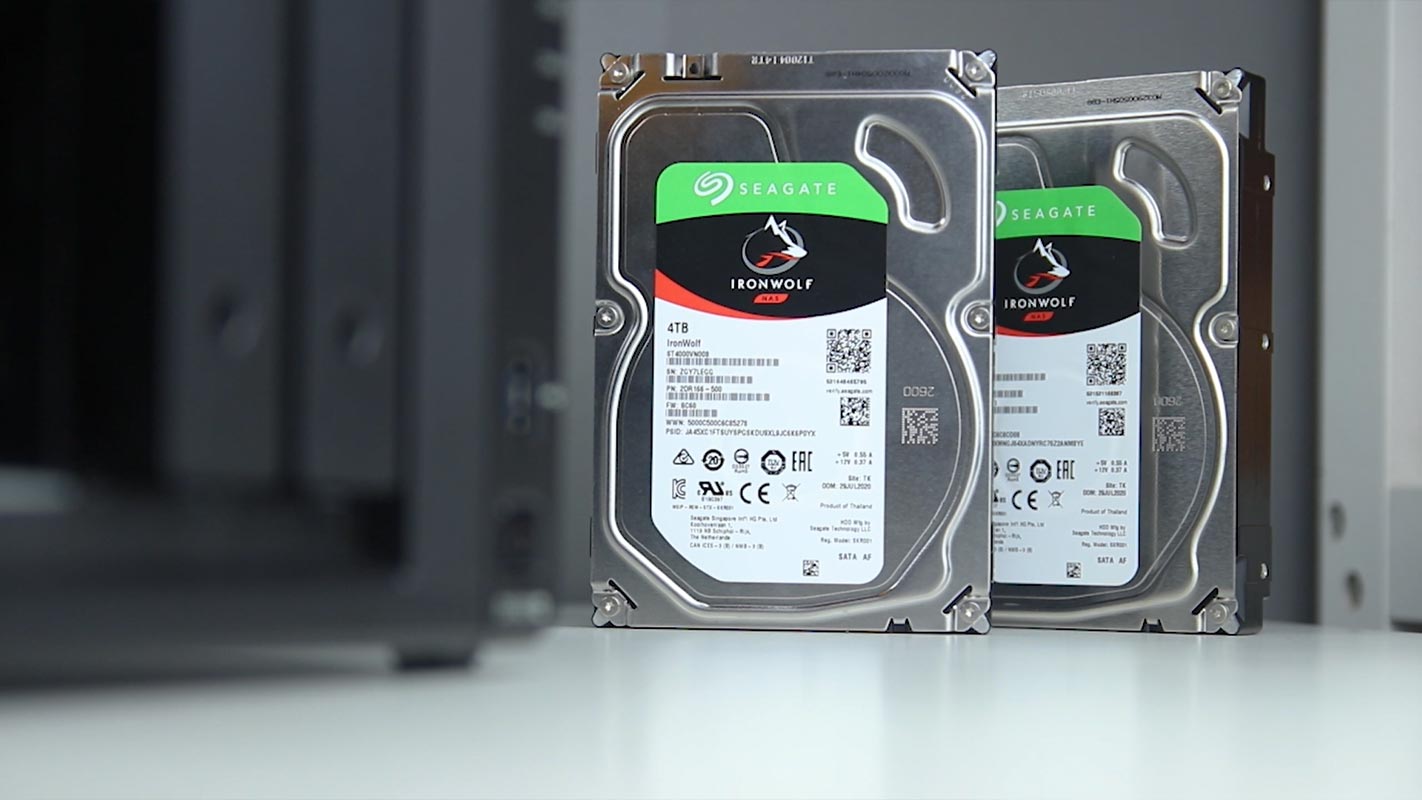 Now for the HDD, we got a Seagate Ironwolf 4TB HDD–that's basically 8TB. The drive is designed to operate specifically for NAS as it communicates easily about what's going to happen or happening with the health of your drives and it can easily detect if something's wrong. It is the perfect partner for your NAS device.
So you are probably thinking that these 2 hard drives act as one storage and will add up and become 8TB of storage. Yes technically it is possible but the two hard drives are for active storage and backup. Simply in our case, we have the first HDD to be the storage then the 2nd HDD for backup. If you have 2 or more drives to put inside the NAS, you can set up Raid settings in the Setup menu after booting the device. It can be a 123 setup or Raid 0 to 5.
READ: Lenovo AMD-Powered ThinkPad T14, E14 & X14 Debut, Starting at Php43,399
Setup
Synology DS920+ is just basic that you can also do even you are not tech-savvy, simply put the HDDs inside the NAS, plug it, and make sure you connect the LAN cable to your router or network device. Install a Synology assistant app for Windows or Mac and make sure that they are in the same Network. From there you can set up everything, from creating an account to access files and features.
What Synology sets for recommended is the automatic backup or Synology Hybrid Raid (SHR) it will automatically back up your data, from your 1st hard drive to the 2nd hard drive continuously so even if your 1st hard drive malfunctions, the data inside that first drive is already copied on the 2nd drive and it is safe, and that is the sense of having 2 HDDs.
Interface and Features
There are tons of features you can do with this device. From personal use to enterprise use or company use. The interface of the NAS is pretty basic, we created a storage pool that we can access through our computer, laptop, or even phone. We also set up the shared folder or network discovery for NAS which you can also encrypt the folder for security. And then we can just easily access it through the windows explorer.
Now there is a package center that lets you install specific tasks for your NAS including the Synology Drive Suite for cross-platform file syncing or automatic backup of files. You have to install the Synology Drive Admin Console first in the DSM in order to access the feature. You also have to install the client version on your pc or phone to communicate through the server.
This slideshow requires JavaScript.
There's also a real-time 4K media streaming and it is called Video Station. This app comes with a video player on both the client and the server. Just assign a specific folder that has movies or videos in it and it will load all of it in the app and enjoy watching up to 4K quality right through your phone without worrying about the storage.
READ: POCO X3 NFC Back to Php9,990 for 11.11 Lazada Sale
It also has a Hyper Backup Vault and this is also a backup feature but in remote or simply in the cloud. Basically, you can have your own cloud. If you have a large group of people to work on and in different locations, this is so useful for storing, backup, and segregate files easily. To learn more about the features check out our Top Features of NAS Synology DS920+ here.
NAS vs Cloud and External Storage
NAS Synology DS920+ isn't the first device that Synology made. There are more devices from 2-bay to 6-bay devices. And for us content creators, the 4-bay DS920+ is the perfect partner. Either we use the first 2 drives and then we just have to expand or buy 2 new more Hard drives for expanding our storage backup this is called the One-time payment. Unlike the storage subscription fees that the cloud offers which will become more expensive if you have more data to store, Synology DS920+ is a better solution so that we can just store the data forever without worrying about the yearly payment. And besides, it is our own data ownership.
READ: DJI Mini 2 with 4K Video To Become Available on November 20 for Php21,990
How about the external/internal hard drives?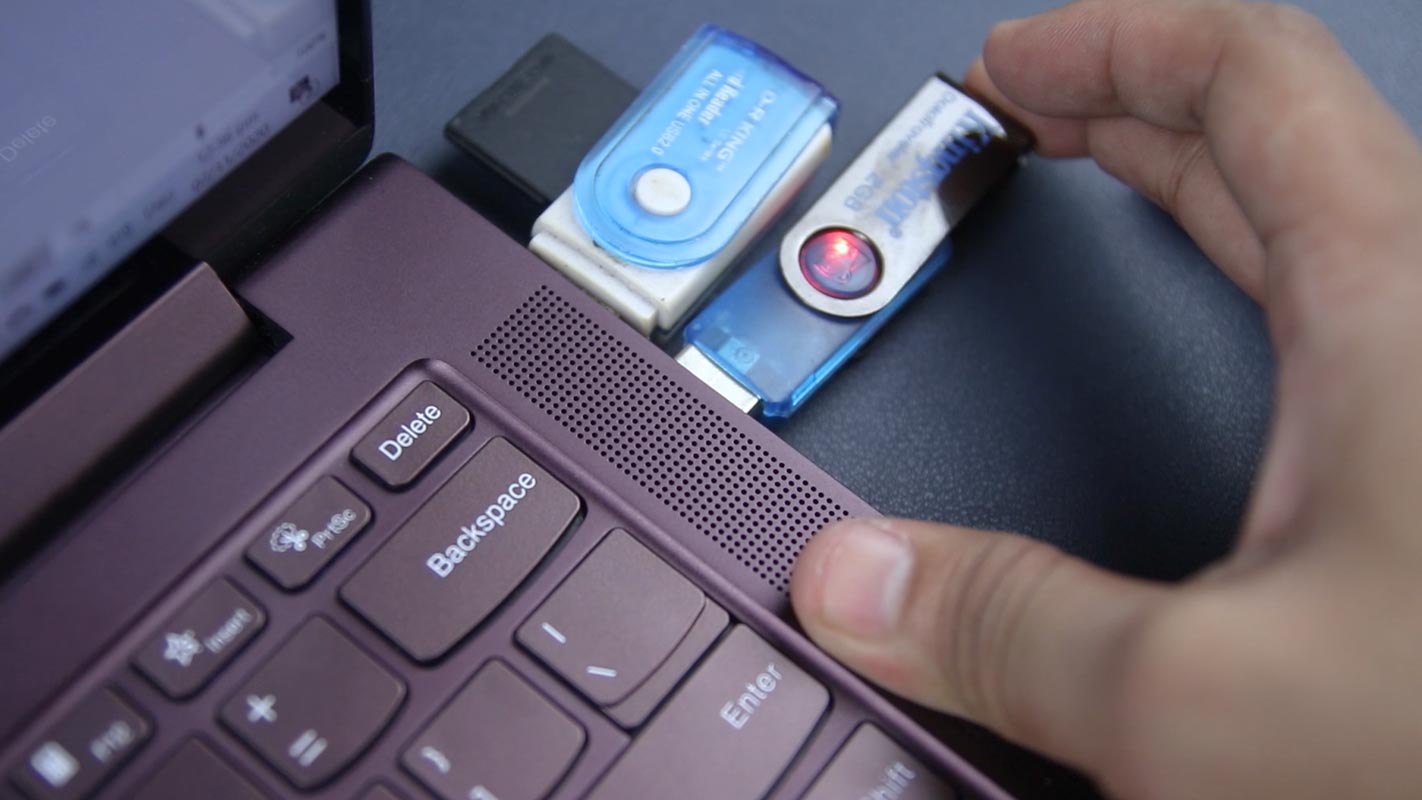 You see, external hard drives may cause some malfunctions when the device is currently in use when you eject it from your workstation. It has the tendency of corrupting the files if you're not careful.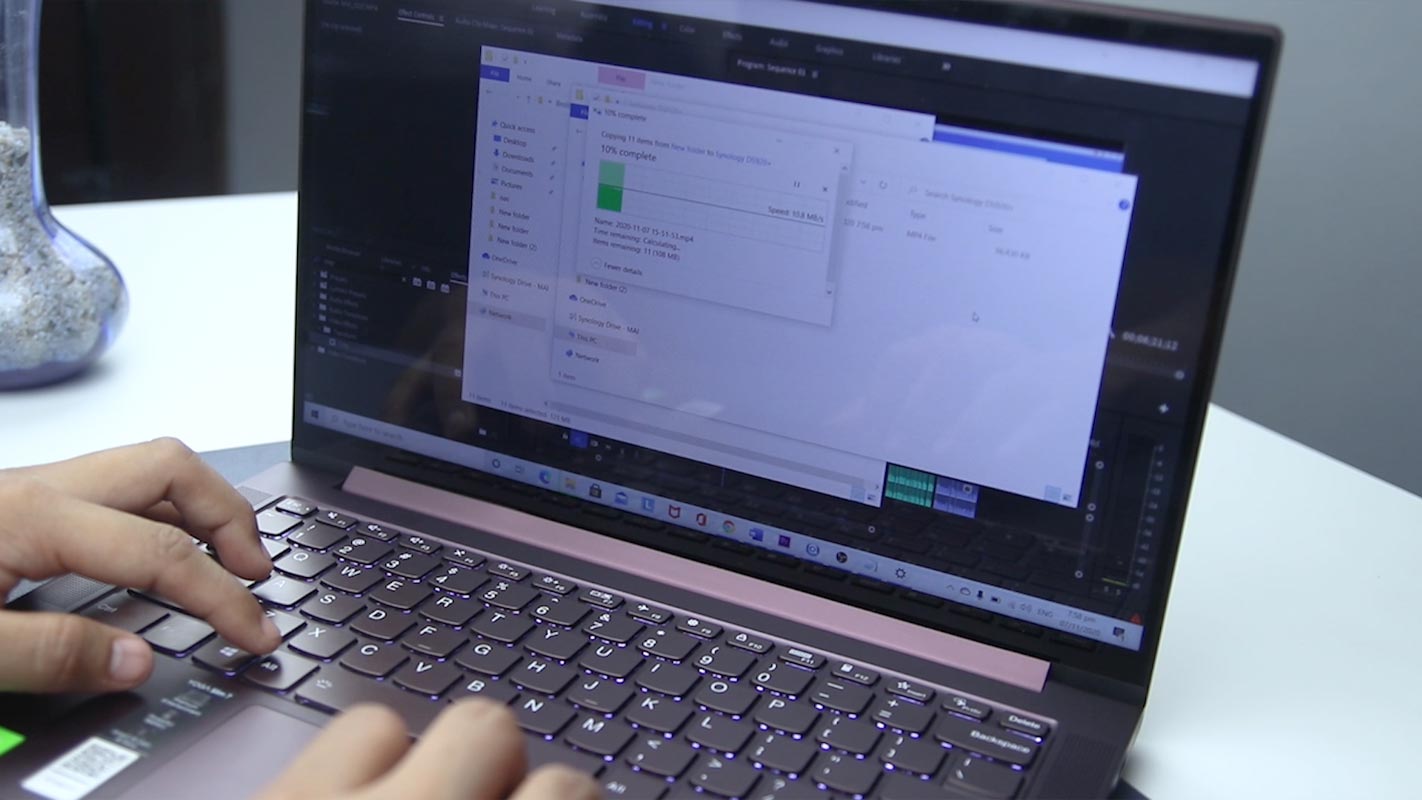 In our case, we have a 4 piece 500GB HDD in our workstation pc–that is 2TB of data and 1TB external drive for backing up the much-needed files. As a content creator, we have a lot of files from b-rolls to featured photos that we store on our editing pc. I struggled to constantly or manually back up our files so that we can use them for future use. Last time our GPU busted and I have to edit our videos on another editing pc. But thankfully and incidentally, we have this NAS Synology device and it comes in handy when we have to get all the backup files to move and paste it on our temporary editing laptop and since it was centralized I can also manage to access it and navigate using my phone.
Overall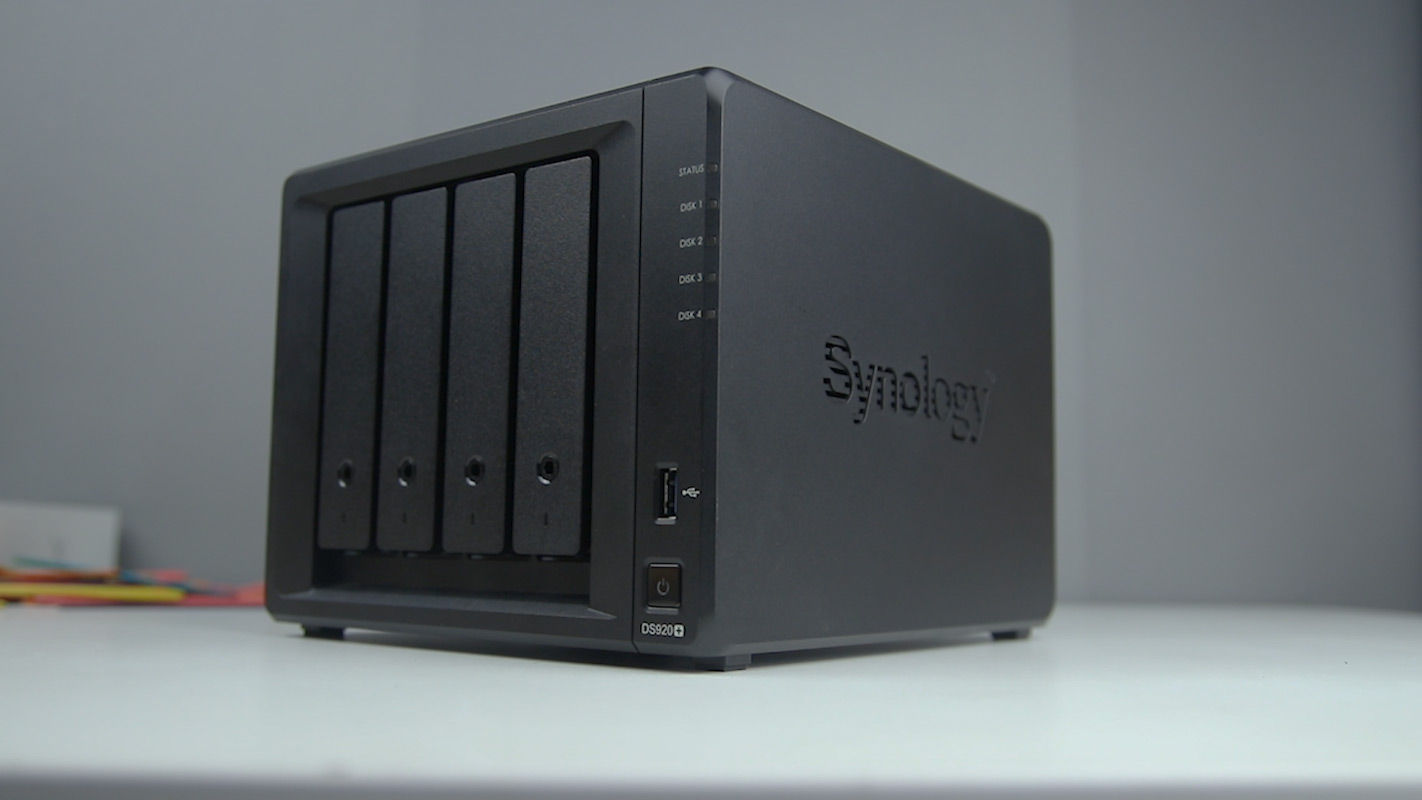 Synology DS920+ is a great device it is easy to set up, easy to use, and if you have a large group of people who will share data from you, it is capable. It will be more complex because you have to set up the read and write privileges, encryptions, etc. But it is still understandable, the UI is basic and if you have a lot of knowledge about Raid, you can set it up all by yourself and this will become more convenient for you. That's how NAS can do to make your day-to-day life easy. It is fast, secured, and will have your peace of mind.
NAS Synology DS920+ is currently available in physical stores across the country, just visit their main website for the addresses or visit Synology Lazada Flagship online store. DS920+ has a starting price of P31,990 and this not include the Hard Drives.
READ: Top 5 Reasons to Think About Buying iPhone 12 and Wait for iPhone 13
BEST 2021 DEAL FOR NAS + HDD Combo discount – https://sy.to/qgfwn