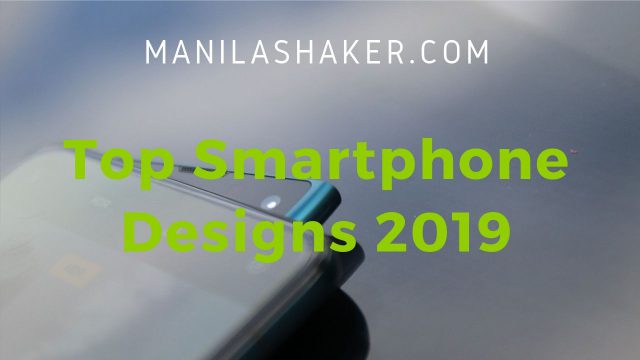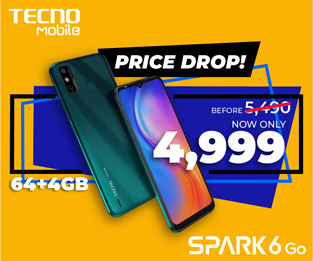 From multicolor hues to special editions and pop-up cameras, 2019 is arguably the most exciting year for smartphones. With at least 10 years in designing and innovating mobile devices, the industry is being pushed to do something unique, better, and outstanding to be relevant in the smartphone race. While faster performance and better cameras continue to be the main selling points, the design aspect isn't to be left behind. Whether you're looking to dazzle other people with your new phone or just stand out from the rest, here are the best smartphone designs right now (in no particular order).
READ: Samsung Galaxy Note 10 and Note 10 Pro: Everything You Need To Know
1. Realme X (Garlic and Onion Editions)
While Realme X is one of the best mid-range phones in 2019, it's also one of the weirdly interesting handsets that we have ever seen. When manufacturers love to put cool sounding names to its colored variants, Realme just decided to go with Garlic and Onion. Inspired literally by the names, the Garlic Edition is clad in orange while the Onion Edition is dressed in white, both with glossy brushed finishes that shine when struck by light.
2. Vivo V15 Blossom Pink
When Vivo released the V15, the Topaz Blue and Ruby Red were enough to make the consumers want to buy the device. But after quite a while, the China-based company went ahead and released an all-pink phone, dubbed as V15 Blossom Pink. As if the device was deep in pink liquid, the back glass (including the fingerprint scanner and camera array) features an appealing pink hue that flows to the pinkish aluminum rails. All that, of course, in a pink retail box.
3. OPPO Reno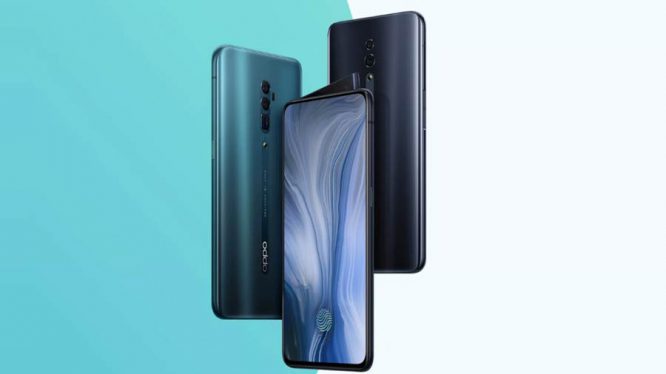 OPPO is well-known for its affordable and camera-centric phones. So when it released the Reno series/brand, it was surprising to see the Chinese company to play with design ideas. But given how well the Find X was accepted by the industry, no one can argue how dedicated the company is. With the Reno, you are provided with an all-screen phone boasting at least 90% screen-to-body ratio. Thanks to that near-invisible bezels, the unconventional sharkfin pop-up camera was born. It's a half-raising mechanism that feels like the phone is raising its eyebrows at you.
But it's not only about the camera and display. The back of the Reno is also an interesting case. Everything sits flushed with the glass leaving no camera bump, except for the slightly protruded nub, aka O-Dot, that acts as lens protector when sitting against a flat surface.
READ: Top 5 Features of OPPO Reno
4. OPPO Reno Gundam Edition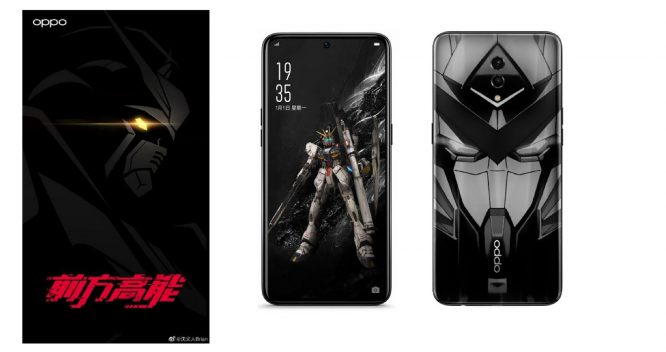 Since limited edition phones were literally a thing since last year, OPPO isn't letting this opportunity pass. Partnering with Gundam, a popular Japanese science fiction media about robots, a Reno Gundam Edition surfaced. Unlike the aforementioned Reno, this one has a centered-pinhole camera. If that disappointed you, perhaps, flipping the device over will change that. On the back, the entire thing is clad in monochromatic face of a Gundam. It's a well-proportioned design wherein the dual camera, along with the LED flash, is right in the forehead of the model. While the moniker "OPPO" is pleasantly situated on the chin.
5. Redmi K20 / Xiaomi Mi 9T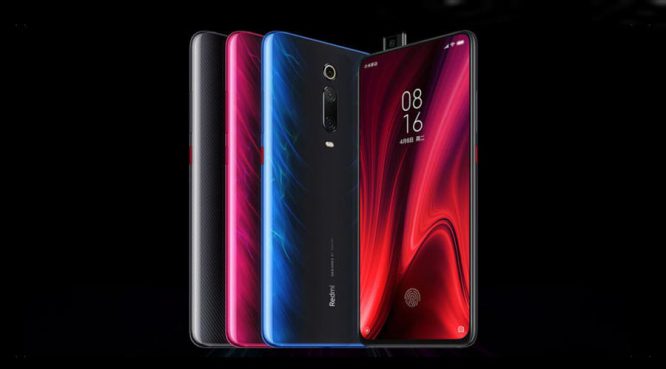 Including the Redmi K20 Pro/Mi 9T Pro, this latest affordable flagship lineup from Xiaomi is bold. The company managed to hit the right notes here — fullscreen display, pop-up camera, and metal frame sandwiched by the glass. But where it really stands out is the gleaming waves on the back. Unlike what you typically see from smartphones of today, the back has a strong prismatic effect due to the wavy forms on the sides. And for some reason, having a fading black color in the middle just works. Whether you're getting the Glacier Blue or Fiery Red, both are aesthetically amazing.
6. Vivo APEX 2019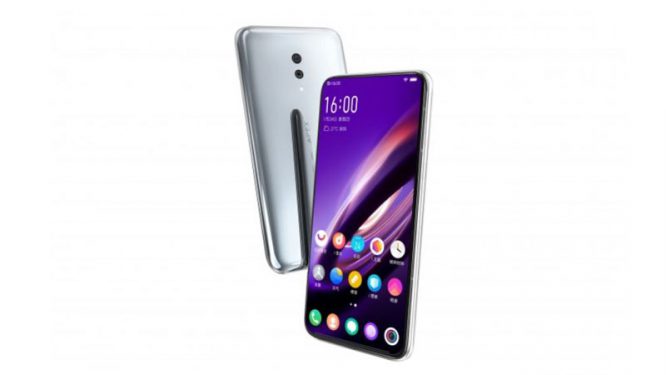 While Vivo's concept phone isn't really available globally on the market, it's still one heck of a design. The company imagined a phone with no ports, leaving only magnetic pins to provide charging and data transfer. As a result, Vivo APEX delivers a seamless feel in the hand thanks to the true unibody structure. Sure, it took removing the physical buttons, a headphone jack, and selfie camera to achieve this feat, nevertheless, it's still a beautifully crafted device.
Special Mentions:
Asus Zenfone 6 – Asus' current flagship phone introduced a unique take on selfie cameras. Actually, there are no selfie cameras, instead, there are only main cameras. Thanks to a motorized flip-up mechanism, you can do fun things with it like very accurately stitched panorama mode.
HTC U19e – HTC may not be as popular as other brands, but it still offers consumers uniquely-designed smartphones. One of them is U19e — a glass phone with a portion of the back being transparent. You can literally see the components inside. Whether or not it's the actual components of the U19e, it's still an awesome-looking phone.
Samsung Galaxy S10 Series – no can take away what Samsung has done in the past 10 years when it comes to smartphone designs. The company has been wearing metal and glass materials for its phones for quite some time now. Seemingly achieving the pinnacle of its design philosophy, Samsung Galaxy S10 series is, perhaps, the only phone that weighs like a plastic device but feels likes a premium flagship phone.