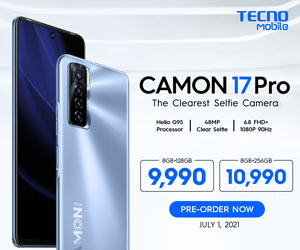 After the slow expansion of Converge ICT's fiber optic internet offering in Metro Manila, both Globe and PLDT also launched their monthly plans albeit covering wider areas nationwide.
Converge's base plan starts at P1,500 which is the best value among its entire plans. However, PLDT and Globe started to give faster and cheaper fiber internet afterward primarily in P1,000 to P2,000 price range.
So below, we list the best high-speed Fiber broadband or internet plans which are suitable for home users and small businesses.
List of Top Fiber Internet Plans in the Philippines from Globe, PLDT, and Converge
Globe Plan 1899 Go Big – this is perhaps the best offer as of this writing. The plan is not unlimited in data allowance but offers decent 50Mbps with up to 500GB data + 100GB YouTube, which is more than enough for a family and startups.
PLDT Fibr Plan 1899 – with the same speed of 50Mbps as of the Globe Plan 1899, this is an alternative for areas that Globe don't cover. It has lower data allowance of 300GB than Globe's plan.
Converge ICT's Plan 1500 – the speed is 20Mbps but it is unlimited in use. The biggest downside is the availability of the fiber lines which is limited to Metro Manila.
Globe Plan 1599 Go Fast – If converge ICT is not available in your location, the best option is perhaps the Globe Plan 1599 which has 150GB data allowance. It is enough for a small family which can consume average of 5GB data a day.
The disadvantage for most of the plans being offered is the 2-year contract which is true for PLDT. You can check the contract for each provider during your application period.
Let's know if there are better Fiber internet plans we forgot to include.