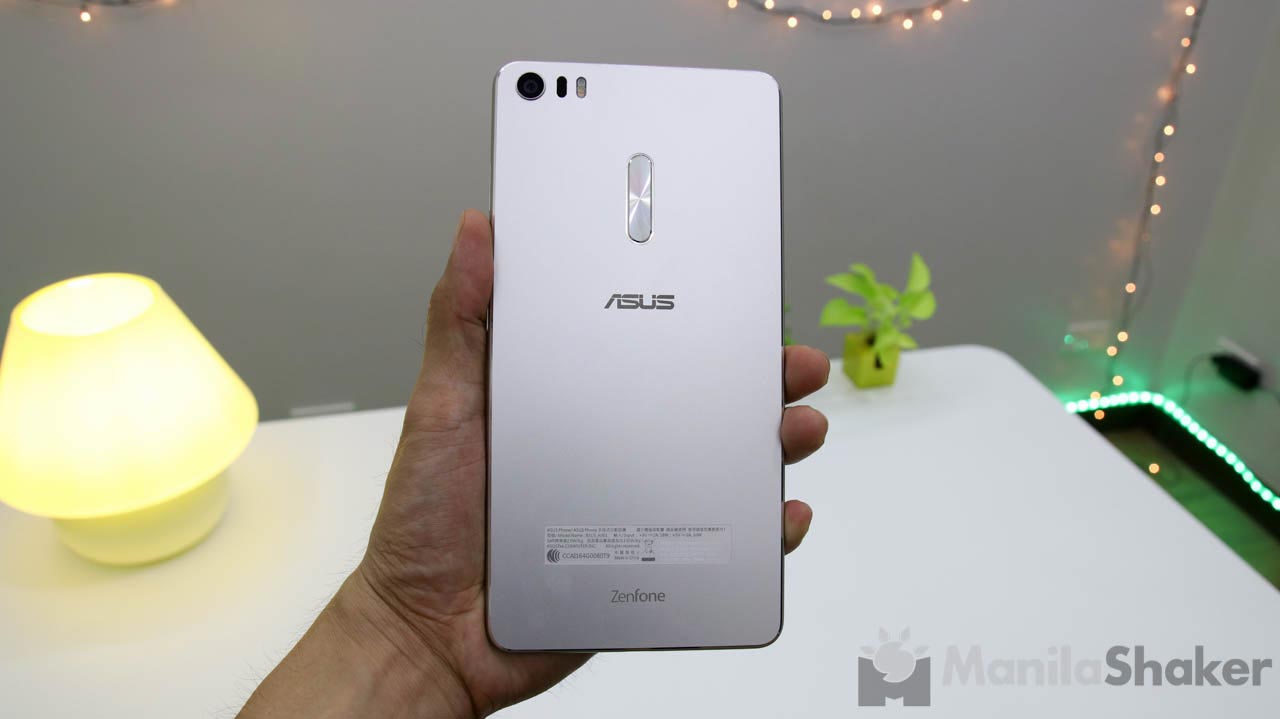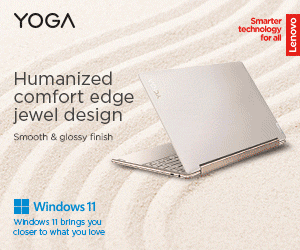 Featuring a massive 6.8 inches of full entertainment power, the Asus Zenfone 3 Ultra is the largest entrant from Asus that pushes the boundaries of what is a phone + tablet hybrid. It may not be the most powerful of the Zenfone 3 lineup but is still mighty capable for media-hungry consumers. Given its P32,995 or about 700USD of a Philippine price tag, will this Goliath of a competitor be worth your hard earned bucks? Let's find out in our full review of Zenfone 3 Ultra ZU680KL.
Unboxing
The premium treatment includes in the retail packaging of the Asus Zenfone 3 Ultra with a spun finish on the top compartment while all accessories are placed inside the drawer. The unit includes the ZenEar headset, fast charging power adapter, USB Type-C cable, and set of papers.
Design
Starting off with the build of the phone, the back of the Asus phablet is protected by a flat, full metal design angling towards the rounded frame that meets its Gorilla Glass 4 front panel protection. The subtle diamond cut chamfered edges provide some sort of grip but both your hands will still be almost always required to operate this mammoth. We placed it beside the Sony Xperia XA Ultra and the Zenfone 3 ZE520KL to give you an idea how the phablet easily dwarfs other phones.
Asus has been bragging about "invisible antenna lines" (looking at you iPhone 6) and it shows, rather, it doesn't show anywhere on the phone – which is a nice touch.
The volume rocker placement took cues from its predecessors placed at the upper portion of the back. The fingerprint sensor is embedded in the home button flanked by capacitive navigation keys. The right panel is where you will locate the power/wake button beside two nano sim trays where one doubles as a microSD card slot.
The 3.5mm audio jack sits up top and the opposite end houses the USB type C port with USB 2.0 speed flanked by the speaker grilles.
It's not the most striking of phone designs but the subtleties together with the overall build quality rank high in terms of touch and feel that is solid and premium in the hands.
Display
The display is not eye-popping at 6.8-inch of 1080p IPS LCD. What it does well is reproduced color accurate images and videos without any visible hiccups no matter how heavy the demand. High-quality images and videos are clear and sharp.
The entire display is comfortable on the eyes even when being viewed outdoors. Nothing negative can be said about this humble display as the brevity allows you to immerse in full entertainment mode.
Some small details to note is that there is a small border around the entire screen in addition to the bezels.
Camera
Asus crammed in a 23MP f2.0 main camera (Sony IMX318) for the Ultra with all the bells and whistles of flagship specifications. Its daylight shots are well impressive with great detail that included a good dynamic range with impressive color accuracy and sharpness to boot. HDR mode improves on an already great experience.
The main shooter has hiccups in low light scenarios, however, where it's either a hit or a miss in capturing the shot. Sometimes the camera gets the proper details, sometimes it falls short.
Selfies are also not a problem with an 8MP f2.0 sensor snapping at your faces with a wide array of beautification options from skin tone adjustment to, wait for it, chin thinning. Yes, it's a thing apparently.
Video capture maxes out at 1080p at 30fps which are fair but we had hoped Asus would maximize making the Ultra a media device to have more capabilities that what it currently has for video taking. But what the Ultra can do it can do well with great detail and color reproduction. Same as the still image story, however, it falters in capturing videos in low light.
Performance and benchmark
Don't be fooled by the size though as the Asus ZenFone 3 Ultra is not packing the beastly chompers of 2016 flagships we expected but capable specs sheet nonetheless.
We can start running down the details for the base version from the Qualcomm Snapdragon 625 paired with Adreno 510 GPU, 3GB of RAM and 32GB of onboard storage with other options including 4GB of RAM and 64 to 128GB of built-in memory depending on where you get yours. Additionally, you can max out the storage to 256GB more with a microSD card.
It's not top of the line, admittedly, but the don't get us wrong, this entertainment gizmo whizzed by our daily task with apparent ease and even got through graphic intensive games and demanding apps without breaking a sweat.
Something to note is that there are some heating issues during and after viewing and playing high-quality games and videos but it's not too hot to the touch.
Software and UI
Not much can be said about the updated ZenUI 3.0 on top of the Android 6.0.1 Marshmallow OS other than some customization features and some improvements. Outside of that, the entire chunk of the experience revolves around bloat and an outdated user experience taking cues from its predecessors.
Battery and charging
The Zenfone 3 Ultra can't be called such without lugging a capable battery pack. And at 4600mAh non-removable battery, there's not much to complain about with the phone lasting a good 32 hours on our testing and about 5 hours of screen on time on regular usage.
Charging made us smile too as the entire thing topped up at less than 1hour 50 minutes considering the juice pack it had to fill. There will be some heating issues as well because of fast charging so don't be too alarmed.
Audio and speakers
Of course, this unit can't be called an entertainment phone with paltry speakers. You can just imagine how our ears tingled after hearing this behemoth at full blast. The 5 magnet driven speakers produced crisp and clear trebles and bases without a hitch.
What even made us shed a little tear was that the phone is capable of outputting Dolby 7.1 surround sound when plugged into an amplifier.
Plugging in the ZenEar earphones provides a different aspect of the audio experience with a built in AudioWizard app that changes the personal enjoyment of media consumption if by a little.
Pricing and verdict
If you are part of the target market that Asus is targeting for the Zenfone 3 Ultra, if you are one who wants and needs the size, and the overall immersive entertainment experience then this is finally the phone for you, finally, something Asus got right. Otherwise, if you were to it this phone against other with the same price range at P32,995 ($700US) then perhaps you should look elsewhere as there are far faster and better specs.
Asus Zenfone 3 Ultra pros and cons
+ Metal construction
+ Premium exterior
+ Really loud and crisp dual speakers
+ Reliable cameras
+ Solid battery life
+ Bright and clear display
– Average display resolution
– A bit pricey for Snapdragon 652 chip
https://apis.google.com/js/platform.js
Asus Zenfone 3 Ultra Full specs, Official price, Release date in the Philippines
Display: 6.8-inch Full HD 1080p IPS LCD, 323 ppi
Design: Metal body, Gorilla Glass 4
CPU: Snapdragon 652 chip, octa-core processor 1.8GHz clock speed
GPU: Adreno 510 graphics
RAM: 4GB
Memory: 64GB/128GB internal storage, microSD up to 256GB
Camera: 23MP PixelMaster, f2.0 aperture, 4K video, dual-LED flash, laser focus, phase detection, Optical Image Stabilization or OIS
Selfie: 8MP f2.0 front-facing, wide-angle, 1080p video
Connectivity: 4G LTE dual-SIM, GPS, WiFi ac, Bluetooth 4.2, NFC
Ports: USB type-C, USB 2.0 speed, USB OTG
Audio: High-res 24bit, NXP smart amp drive loudspeaker, dual speakers with 5 magnet system, Dolby Surround 7.1
Security: Fingerprint scanner
Battery: 4600mAh, Quick Charge 2.0, Reverse charging or external charging
OS: Android 6.0 Marshmallow, Zen UI 3.0
Colors: Glacier Silver, Titanium Gray, Rose Pink
Release date: August 2016 availability in the Philippines