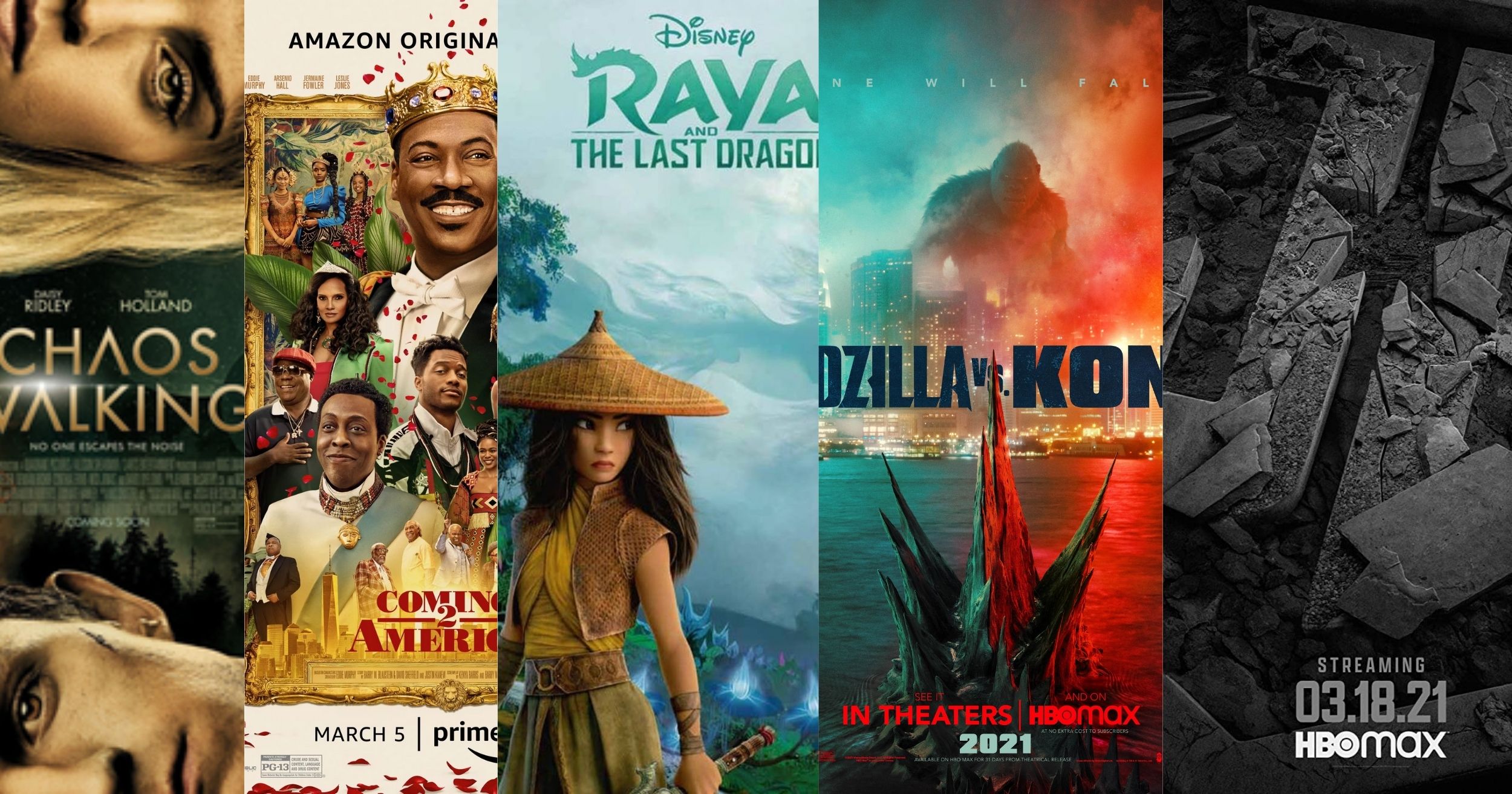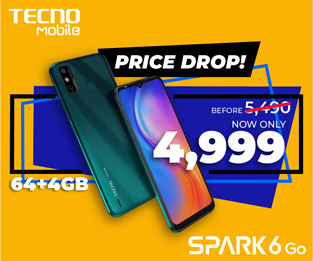 March is closing in and there are tons of new movies that would be released! However, you may be wondering with tons of movies that would be released, what would I watch first?
Fret not! We are here to help you and offer you at least five of the most anticipated movies that would be released in March.
Chaos Walking
Initial Release: March 2021
Starring: Tom Holland, Daisy Ridley, Mads Mikkelsen
If you are looking for a bit of mystery, an engaging story as well as some heart-pounding action, Chaos Walking would surely give you more than that.
The movie is set in a distant future where Todd Hewitt (Tom Holland) discovers a mysterious girl named Viola (Daisy Ridley) who crashed land on Earth where women have disappeared and men are burdened with what they call "the Noise"- a force that places men's thoughts in the display. Todd vows to protect Viola from the planet's dangers and discover for himself his true power along with the planet's dark secrets.
The movie is directed by Doug Liman (The Bourne Identity, Edge of Tomorrow), Chaos Walking is based on the best-selling novel The Knife of Never Letting Go. This is an action-packed, mysterious-like film that would keep you on the edge of your seat. Chaos Walking will premiere in theaters on March 5, 2021, hopefully.
Coming 2 America
Initial Release: March 5, 2021
Starring: Eddie Murphy, Shari Headly, James Earl Jones.
This is perfect if you are looking for something nostalgic yet fresh. In this movie, we get to see Eddie again in one of his iconic roles as Prince Akeem, this time King Akeem, in Coming 2 America.
Eddie Murphy is back and this time he is making a comeback with the long-awaited sequel in Coming 2 America. This brings back the newly-crowned Akeem and his trusted confidant Semmi in Queens, New York as they look for King Akeem's son.
This will surely bring you on your knees, laughing your ass out as Eddie Murphy and Arsenio Hall teams-up and make us laugh one more time. Coming 2 America is a sequel to the 1988 film Coming to America. It is directed by Craig Brewer (Hustle & Flow, Black Snake Moan) and would be streaming in Amazon Prime Video on March 5, 2021.
Raya and the Last Dragon
Initial Release: March 5, 2021
Starring: Kelly Marie Tran, Awkwafina, Alan Tudyk
Let us have a little more light-hearted, kid-friendly. If you are looking for a family-friendly movie to come together for the weekends. This is it!
Raya and the Last Dragon takes place in a fantasy world named Kumandra, where humans and dragons lived together before sacrificing themselves for humanity from an evil force. Jump 500 after, the same evil force returned and it is up to Raya, a lone warrior, to find the last dragon and save mankind. But along her journey, she would come to realize that saving humanity takes more than just having a dragon but having trust and teamwork.
This would surely tug your heart and certainly make you shed some tears (Well, come on, it's Disney). The movie is directed by both Carlos López Estrada (Blindspot, Summertime) and Don Hall (Big Hero 6, Meet the Robinsons) and would be both available in theaters and can be ordered in Disney Plus with Premier Access. Raya and the Last Dragon will premiere on March 5th as well.
Godzilla vs Kong
Initial Release: March 25, 2021
Starring: Millie Bobby Brown, Alexander Skarsgard, Rebecca Hall
Who would win in a fight? A gigantic, dinosaur-like creature that spews out a fire or the enormous, monkey who resides in an unknown, desolate and harsh island? Well, you don't have to imagine it! On March 25, the fight of the year will premiere.
The story takes place when Kong and his protectors embark on a journey to search for the monster's true home. Along with them is Jia, an orphan girl with whom Kong formed a bond with. In their dangerous journey, they met an enraged Godzilla, who has been attacking cities in his path. As the two titans go toe-to-toe, mysteries unveiled on the monsters' origins that reside on the Earth's core.
This heart-pumping, action-packed movie provided awesome visuals, an engaging story, and some pretty heavy blows from the two titans. Godzilla vs Kong is directed by Adam Wingard (You're Next, The Guest) and is available in both theaters and HBO Max on March 25, 2021.
Zack Snyder's Justice League
Initial Release: March 18, 2021
Starring: Henry Cavill, Ben Affleck, Gal Gadot
The long-awaited Snyder Cut is, at last, going to be released! This is a direct sequel to Man of Steel and Batman v Superman: Dawn of Justice. This would surely satisfy any DC and comic book fans alike.
Fueled with a determination not to make Superman's death in vain, Bruce Wayne along with Diana Prince goes around the world, recruiting metahumans from an incoming war. As the task at hand provides its difficulties as each member should face their own demons and be the heroes they should be in order to defend Earth. As the team bands together, forces from another planet rise and it is up to these heroes to come together and fight against the forces of Steppenwolf, DeSaad, and Darkseid.
The movie is jam-packed with superhero action as well as a story that would satisfy any comic book die-hards. It is directed by visionary director Zack Snyder (300, Watchmen) and is available to stream on HBO Max on March 18.
Read: