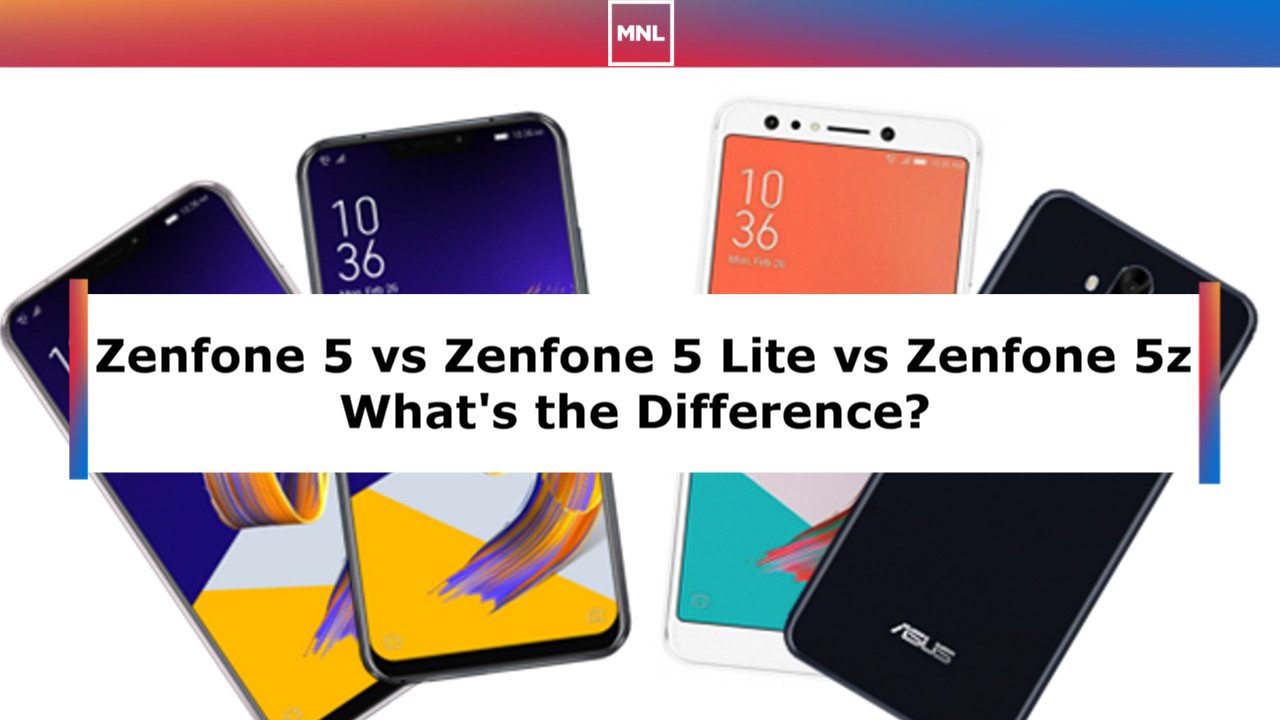 The Asus ZenFone 5 series was officially announced on the second day of the Mobile World Congress (MWC 2018). All of the three will feature dual rear cameras as well as a large display. The series is also famous for its AI features. Today, we will be taking a look on the three devices in order to figure out the similarities and the differences between them.
Design
The three devices are quite similar to their design, each having the fingerprint sensor in the same area, which is to be expected since all of them came from the same series.
Although, the ZenFone 5 Lite may be the phone that differs from the rest in terms of its design for not only is it heavier, but it is also available in colors different from the other two smartphones. Both the ZenFone 5 and the ZenFone 5Z is only available in Midnight Blue, and Meteor Silver. On the other hand, the ZenFone 5 Lite is available in Midnight Black, Moonlight White, and Rouge Re. Both the base Zenfone 5 and the 5Z models also came with a notch which is similar to the iPhone X's.
Display
As for its display, Zenfone 5 and ZenFone 5Z is similar for both has a 6.2″ display and a resolution of 1080 x 2246 pixels. On the other hand, the ZenFone 5 Lite also differs from the two for it has a 6″ display and a resolution of 1080 x 2160 pixels.
Camera
In regards to their camera, you can see that the ZenFone 5 Lite is really different since it is the only one from the three that has dual front cameras. Not only that but its front camera also contains its own LED flash.
As for the ZenFone 5 and ZenFone 5Z, they have similar front cameras but their rear cameras are slightly different. The ZenFone 5Z's rear camera includes a 4-axis Optical Image Stabilization.
In terms of video recording, the ZenFone 5Z differs from the three for it can go up to 2160p@60fps, 1080p@60fps but the other two can only reach 2160p@30fps, 1080p@30/60fps.
Hardware Specs
The ZenFone 5 Lite will feature either of the Snapdragon 630 or the Snapdragon 430. As for the ZenFone 5Z, it will have the Snapdragon 845 which is the latest Snapdragon chipset as of now. The ZenFone 5 will be run on the Snapdragon 636.
Zenfone 5 vs Zenfone 5 vs Zenfone 5z Full Specs Comparison