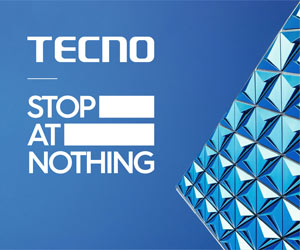 Xiaomi has finally joined major brands in producing metal-clad devices, and their first entry to the premium market is through the new Redmi Note 3 (Php10k PH price), an affordable Android Lollipop device featuring mid-range specs–all for a cheap price tag.
Knowing Xiaomi as a Chinese brand of cheap Android products here in the Philippines, would you still consider buying the Redmi Note 3? Let's answer that in our comprehensive Xiaomi Redmi Note 3 review.
Related
Unboxing – What's on the retail box of Xiaomi Redmi Note 3?
The retail box of Redmi Note 3 includes a 2A-5V wall charger, USB data cable and set of manuals and guides with the SIM ejector tool key inside. Like most budget devices, there is no headset on the box so you'll likely need to spend some extra cash for the headset.
Unit with sealed, built-in 4000mAh battery
2A, 5-volt power adapter
USB data cable
Papers and SIM ejector tool key
Design and build
The Redmi Note 3 shows a generic design with a little touch of premium. It was able to copy some design elements from Redmi Mi Note 2 including the rounded corners and sides, and tapered edges on the back.
The front houses a 5.5-inch screen bordered by thin bezels at each size, a 5MP front selfie camera, and capacitive back-lit menu keys we used to see from most Android Lollipop devices. We are not fans of this kind of design, we still prefer on-screen keys or paired with a physical home key such as on Galaxy E and J series of Samsung. But at least, the ones on Redmi Note 3 snappily respond most the time.
In terms of ports positioning, there is a microUSB at the bottom, strongly-fitted metal power and volume rocker on the right side, and IR blaster and headphone jack on top. All sound good except on the dual SIM card tray on the left which is still on MicroSIM format, but that's acceptable for a 2015 budget phone and could easily be remedied by a SIM adapter.
It's on the back where the sight is somewhat attractive, with the 13MP main camera and dimpled fingerprint scanner, both with chamfered trimmings. Top and bottom plastic caps are visibly on another shade of grey, which spoils the unibody design a bit. The MI logo is positioned on the bottom, just on top of the poorly-positioned speaker.
Fingerprint scanner works most of the time, but not that fast and accurate when compared to the LG Nexus 5X. We can safely assume, it's 6/10 ratio in my case with sweaty fingers.
Personally speaking, I am not a fan of the overall design of the Redmi Note 3. Our grey variant (gold or white options) looks like an iPhone 3G or iPod on steroids. But, of course, we give credit where credit is due to. Xiaomi pulled off a solid device despite Redmi Note 3 felt a little hefty on the hand. Redmi Note 3 is one of the 5.5-incher phones that's easy to hold due to the shorter profile against other 5.5-incher devices such as the LG G4 and iPhone 6S Plus.
Display and viewing experience
For this price tag, you'll get a sharp 5.5-inch 1080p display with the quality you'd expect from a 2015 mid-range device. The color is great with a little hint of reddish casting and slightly off white balance, but that's hardly noticeable when you are not putting it side-by-side with other more established IPS displays. On the outside, viewing angles are OK, with the auto brightness kicking off the level when you needed.
The good thing with this Note 3's display is you can set the contrast level in three different levels, which is better than other devices that are stuck with pre-configured display calibration.
Camera in low light and video shooting
The Redmi Note 3 is equipped with a 13MP + 5MP camera setup. Still images quality on daylight and high dynamic (HDR) is surprisingly good, with pleasing colors, acceptable white balance and brightness level. It's on the detail preservation where it let us down with the not so sharp and crisp detail. Much worse when we compared it with the prominent shooter, the Xperia M5.
Both nights shows using the main and front-facing selfie camera produced noisy images. I ended turning the night mode from the settings every time I took pictures at night as the auto mode is unreliable. Flashlight rendering, however, is close to natural.
The accurate color and good exposure level on the still image are seen on the video too. The focusing level is mediocre, but it will do for a $200 shooter.
For this camera quality, you need to accept that the camera is one of the areas where Xiaomi has applied the cost-cutting strategy–a little short for what we expected.
Software
This is the part where I didn't like most on the Redmi Note 3. The custom MI UI 7.0 running on top of Android 5.0 Lollipop is undoubtedly ugly for our taste and less productive in daily use. The home-screen is limited and access to shortcuts and notifications on the drop down menu takes more extra effort. Installing home launchers like Google Now Marshmallow or ZenUI is an alternative route if you don't like the UI. But it's limited to the launcher only. You will still need to flash it with other custom ROMs to fully replace the whole experience.
Performance and speed
Our unit came in 32GB storage variant with 3GB RAM. The chipset under the hood is an octa-core MediaTek Helio X10, similar to Xperia M5. It handles all tasks smoothly with very rare lags or hiccups including on areas when playing graphics-intensive games, browsing in multiple tabs and multi-tasking.
We experience some heating issue when playing games and watching HD movies, but the metal body helps on limiting the temperature to a non-alarming state like 40-degree celsius below.
Benchmark ratings
AnTuTu: 47641
Basemark OS 3: 950
Geekbench Single Core: 852
Geekbench Multi-Core: 4157
Battery and charging
Packing a 4000mAh non-user replaceable battery. Impressively, the Redmi Note 3 lasted about 2 days in moderate use with 10 hours video playback and about 5 hours on-screen time on it in a single charge. You can definitely enjoy this Xiaomi as a WiFi or modem hotspot too. Our battery life rating, when used it as a hotspot, is around 8 hours. Your mileage may still vary, though.
Despite having a quick charging support, charging the Redmi Note 3 with its 2A, 5 volts charger is a pain in the ass, it almost took 3 hours to charge it from 0 to 100%.
Battery rating and charging speed
Moderate use: Note 3 – 2 days
Video playback: Note 3 – 10 hours
On-screen time: Note 3 – 5-6 hours
Charging time: Note 3 – 2h 50min
Speaker and audio
Perhaps, one of the biggest disadvantages is not about the Redmi Note 3 looking generic on its facade but with its back-facing mono speaker which is layered on its flat back and can easily be blocked with your hands and surface when playing movies or music. In terms of sound quality, the volume level is loud with a bit tinny and distorted bass and vocals. The overall sound output is still understandable.
Price and Verdict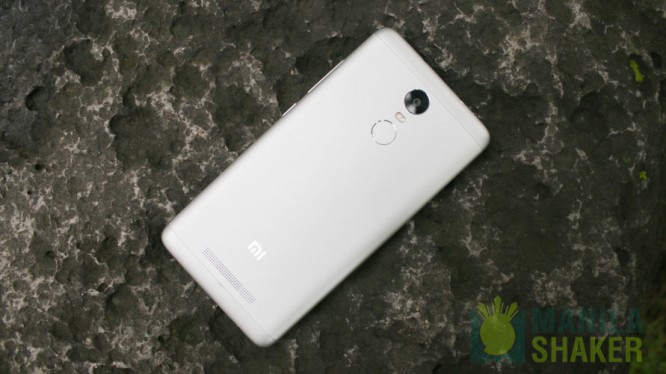 The affordable price of the Xiaomi Redmi Note 3 is undeniably one of its best selling points. However, before buying you should understand and know that the Chinese company made some sacrifices in experience and quality in order to deliver a more attractive pricing.
True in the case of Redmi Note 3. It was able to pull off good in some areas such as the powerful internal hardware and decent battery life but failed in delivering a reliable camera, unique design and rich software experience.
The Redmi Note 3 is a recommendable phone and a worth buying one like other recent Android phones we reviewed such as the Zenfone Selfie, Lenovo Vibe Shot and Xperia C5 Ultra. My big advice, widen your options and always don't rush things when buying a budget phone.
Unit purchased from Widget City
Xiaomi Redmi Note 3 Pros
Affordable price
Decent battery life
Metal casing
Fingerprint sensor that works
Dual SIM
Xiaomi Redmi Note 3 Cons
Camera is mediocre
Software UI is dated and less productive
Front design looks generic
Poor speaker positioning
No microSD card slot expansion
Micro SIM size format
Alternatives
Xiaomi Redmi Note 3 vs Sony Xperia M5 Video Comparison

| | |
| --- | --- |
| SPECS, PH Price | Xiaomi Redmi Note 3 |
| Display | 5.5-inch 1080p Full HD IPS, 401 ppi |
| Size | 8.3mm thick, 164g weight |
| Design | Metal + plastic |
| Colors | White, Black |
| Chipset & CPU | Mediatek Helio X10 octa-core |
| Graphics | PowerVR GT6200 |
| Memory | 2/3G RAM, 16/32GB internal, no microSD |
| Camera | 13MP, AF, dual LED flash, 1080p video |
| Selfie | 5MP selfie front-facing |
| Connectivity | WiFi ac, 4G LTE, Bt 4.1, GPS |
| Software | Android 5.0 Lollipop, Mi UI 7.0 |
| Battery | 4000mAh |
| Ports, quick charge | microUSB, quick charging |
| Release date | December 2015, available in Philippines |
| Price | P10,500 ph price 32GB variant |