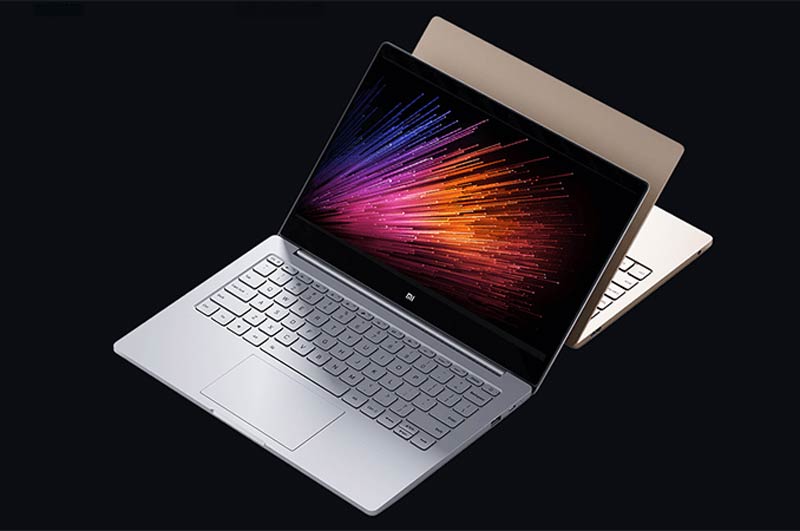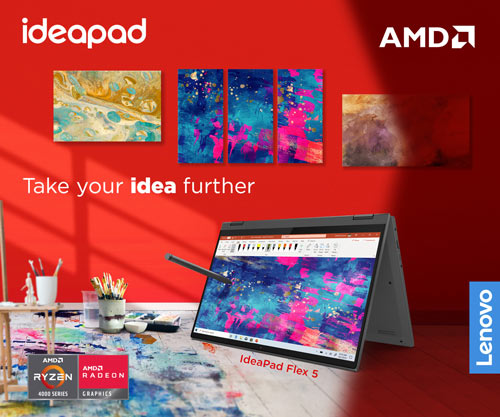 Xiaomi has entered into notebook category by announcing their two new Mi Notebook Air models, the 12.5-inch and 13.3-inch. Both are direct competitors the Apple's Macbook Air and the 12-inch MacBook 2016.
As for the specs and price, the smaller 12.5-inch model is powered by an Intel Core m3 dual-core processor that provides close speed to the 4th gen Core i5. The CPU is paired with an 11.5 hours battery life, 4GB RAM LPDDR4, integrated graphics with 1080p resolution,  128GB SSD SATA storage, and Windows 10 Home operating system.
The advantages of the 12.5-inch Mi Notebook Air over the larger model are the weight and thickness and especially the battery life. With 1.07k weight and 12.9mm thinness, the 12.5-inch model, surprisingly, offers longer battery life of up to 11.5 hours than the 13.3-inch.
While tipping the scale at 14.8mm and 1.28kg weight, the bigger Mi Notebook Air features discrete GPU and powerful CPU, however. Both storage and RAM are beefier and faster on the bigger model, thanks to the 256GB SSD PCIe (3x speed) and 8GB RAM LPDDR4.
Mi Notebook vs MacBook Air vs 12-inch MacBook
Clearly, Xiaomi targets the MacBook Air series and the new 12-inch MacBook with their Mi Notebook Air series but on a more affordable pricing.
In terms of portability, the new Mi Notebook duo features more ports and thinner and slightly lighter construction than the Macbook Air duo. For the Mi Notebook 12.5-inch, it's a hairline thinner than the 12-inch Macbook 2016 and both share the Core m3 processor for the base model of the latter.
Overall, the Mi Notebook 13.3-inch is the real deal here if we're talking about competition as it features the 6th gen. Core i5 and a discrete Nvidia graphics card.
Nonetheless, we will be doing an in-depth review of the Mi Notebook and find out what does it put on the table.
The smaller Mi Notebook air is priced for $525 including taxes in China but is already available in the Philippines for P29,900 in online stores. Meanwhile, the 13.3-inch Mi Notebook Air is valued at $750 (P35,000 – P39,000) in China including the taxes in the region.
Xiaomi Mi Notebook Air 12.5-inch full specs, release date, price in the Philippines
Display: 12.5-inch Full HD 1080p, non-touchscreen
Size: 292x202x12.9 mm thick, 1.07kg weight (2.35lbs)
Design: All metal build
CPU: Intel Core m3 processor, dual-core + four threads, 1.1GHz to 2.2GHz clock speed
GPU: integrated Intel HD graphics 515, 300MHz to 850MHz speed
RAM: 4GB LPDDR3
Memory: 128GB SSD SATA (500MB/s)
Camera: 1MP Full HD front-facing sensor
Connectivity: dual WiFi 802.11ac, Bluetooth 4.1
Ports: USB type-C 3.1, full-sized USB 3.0, HDMI
Audio: AKG speakers, 3.5mm combo jack, dual microphones
Battery: 37Wh, 11.5 hours rating
OS: Windows 10 Home
Release: August in China, online stores in the Philippines
Price: $525 USD in China, P29,900 in the Philippines
Xiaomi Mi Notebook Air 13.3-inch full specs, release date, price in the Philippines
Display: 13.5-inch Full HD 1080p, non-touchscreen (brighter and higher gamut than 12.5-incg)
Size: 309.6×210.9×14.8 mm thick, 1.07kg weight (2.35lbs)
Design: All metal build
CPU: Intel Core i5 6th processor, dual-core + four threads, 2.3GHz to 2.8GHz clock speed
GPU: NVIDIA GeForce 940MX + integrated Intel HD graphics 520, 300MHz to 1050MHz speed
RAM: 8GB LPDDR4
Memory: 256GB SSD PCIe (1500MB/s)
Camera: 1MP Full HD front-facing sensor
Connectivity: dual WiFi 802.11ac, Bluetooth 4.1
Ports: USB type-C 3.1, 2 x full-sized USB 3.0, HDMI
Audio: AKG speakers, 3.5mm combo jack, dual microphones
Battery: 40Wh, 9.5 hours rating, fast charging (50% in 30 minutes)
OS: Windows 10 Home
Release: August in China, online stores in the Philippines
Price: $750 USD in China, P35,000 tot 39,000 in the Philippines