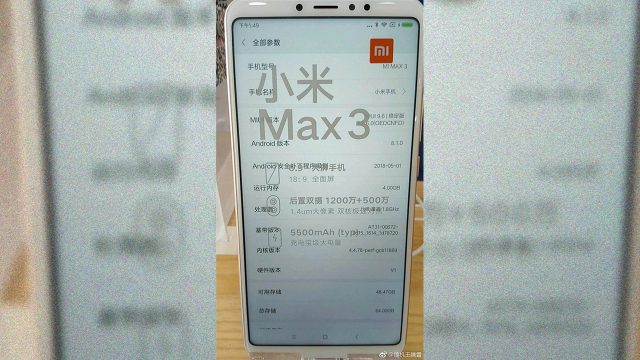 Days before the upcoming launch of Xiaomi Mi Max 3, leaks have surfaced revealing the display, battery and other key specs.
The image above suggests that the upcoming Xiaomi Mi Max 3 will feature 6.9-inch, 18:9 ratio and 5500 mAh battery. Looking at these key specs were expecting a smartphone beast this coming official launch. Apart from that, it will come with an IUI 9.6 operating system that runs on Android 8.1 Oreo.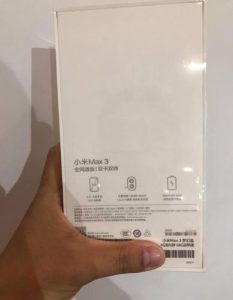 According to the leaked box of the said device, it will come with dual camera housing a 12-megapixel + 5-megapixel. Aside from that, it features a USB Type-C connector.
As of now, we'll just have to wait on July 19 for the official launch of Xiaomi Mi Max 3.