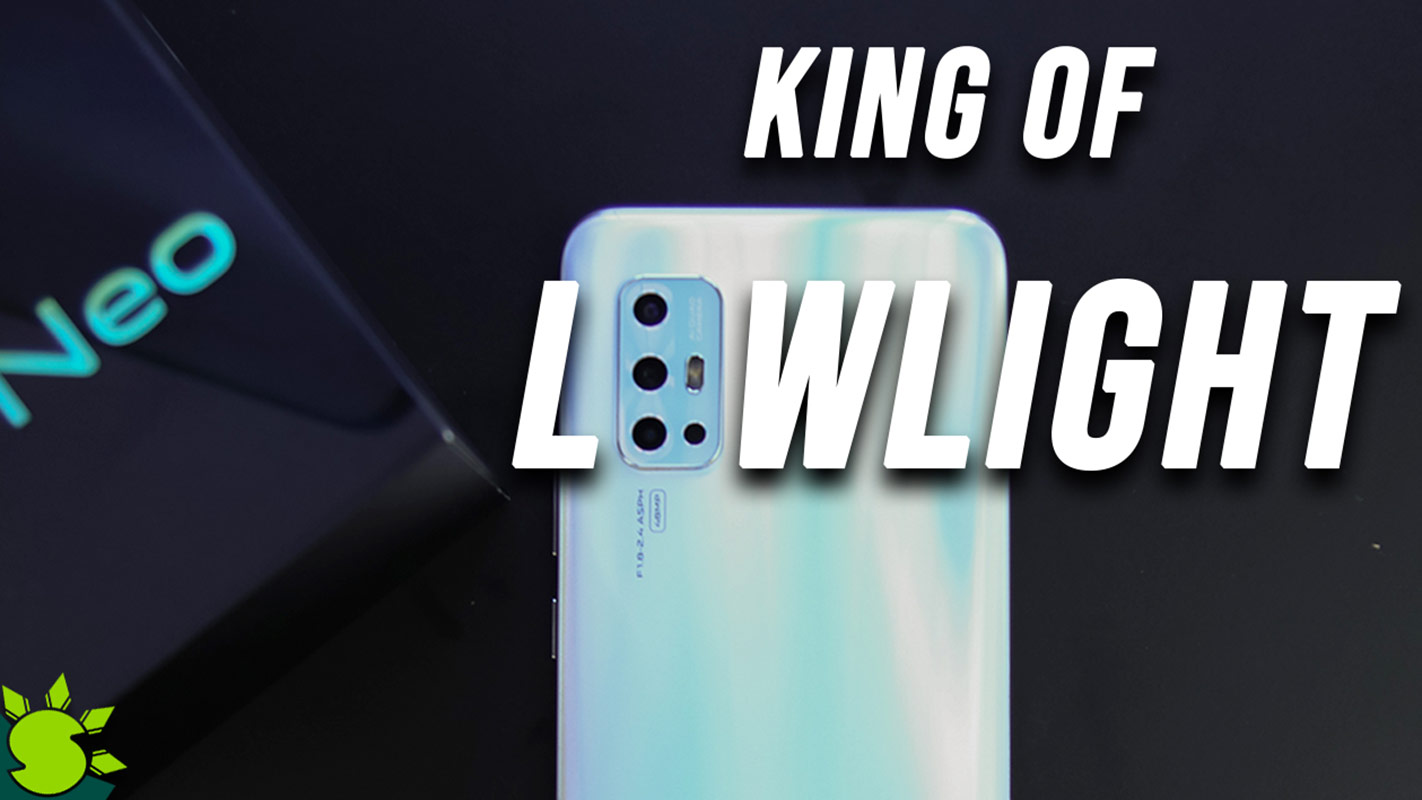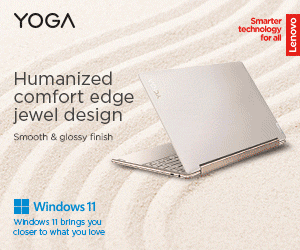 The company that brought head-turner concept phones like the Nex 3 and Apex 2020, brought another phone but this time in the upper midrange tier. The company claims that their two latest smartphones in mid-2020, the Vivo V19 and Vivo V19 Neo are camera-centric phones with super-night photography features on their rear and front cameras. Their success in the high-end market is undeniable but is there any revolutionary success in their mid-range market?
Specification
| | |
| --- | --- |
| | Vivo V19 Neo |
| Design | |
| | 176g |
| | Plastic back |
| | Glass front (Gorilla Glass) |
| | Admiral Blue, Crystal White |
| Display | |
| | 6.44 inches Super AMOLED |
| | 1080 x 2400, 20:9 |
| | 84.9% STB |
| Camera | |
| | 48MP f/1.8 (Main) |
| | 8MP f/2.2 (Ultrawide) |
| | 2MP f/2.4 (Macro) |
| | 2MP f/2.4 (Depth |
| | [email protected], [email protected] gyro-EIS |
| Selfie | |
| | 32 MP f/2.5 |
| | [email protected] |
| Performance | |
| | Snapdragon 675 (11nm) |
| | Adreno 612 |
| | Android 10, Funtouch OS 10.0 |
| | 8GB Ram, LPDDR4 |
| | 128GB, UFS 2.1 |
| | expandable via MicroSD (256GB) |
| Battery | |
| | 4500mAh |
| | 18W Fast Charging |
| Features | |
| | Gyroscope |
| | Wi-Fi 802.11/ 5G Wi-Fi |
| | USB Type-C |
| | 3.5mm Jack |
| | Bluetooth 5.0 |
| | Fingerprint (In-display) |
| | Face Unlock |
| Price | |
| | P17,990 (8GB/128GB) |
| | |
Pros
UI feels more alive and versatile
Impressive Performance
Unique camera features
Bright images at night
Super AMOLED
Cons
18W instead of 30W
The tiny cutout should be on the left side
2-year old processor
Tech News: Vivo X60s Spotted with Snapdragon 765G – A Vivo Z6 5G Global Variant?
Elegant Design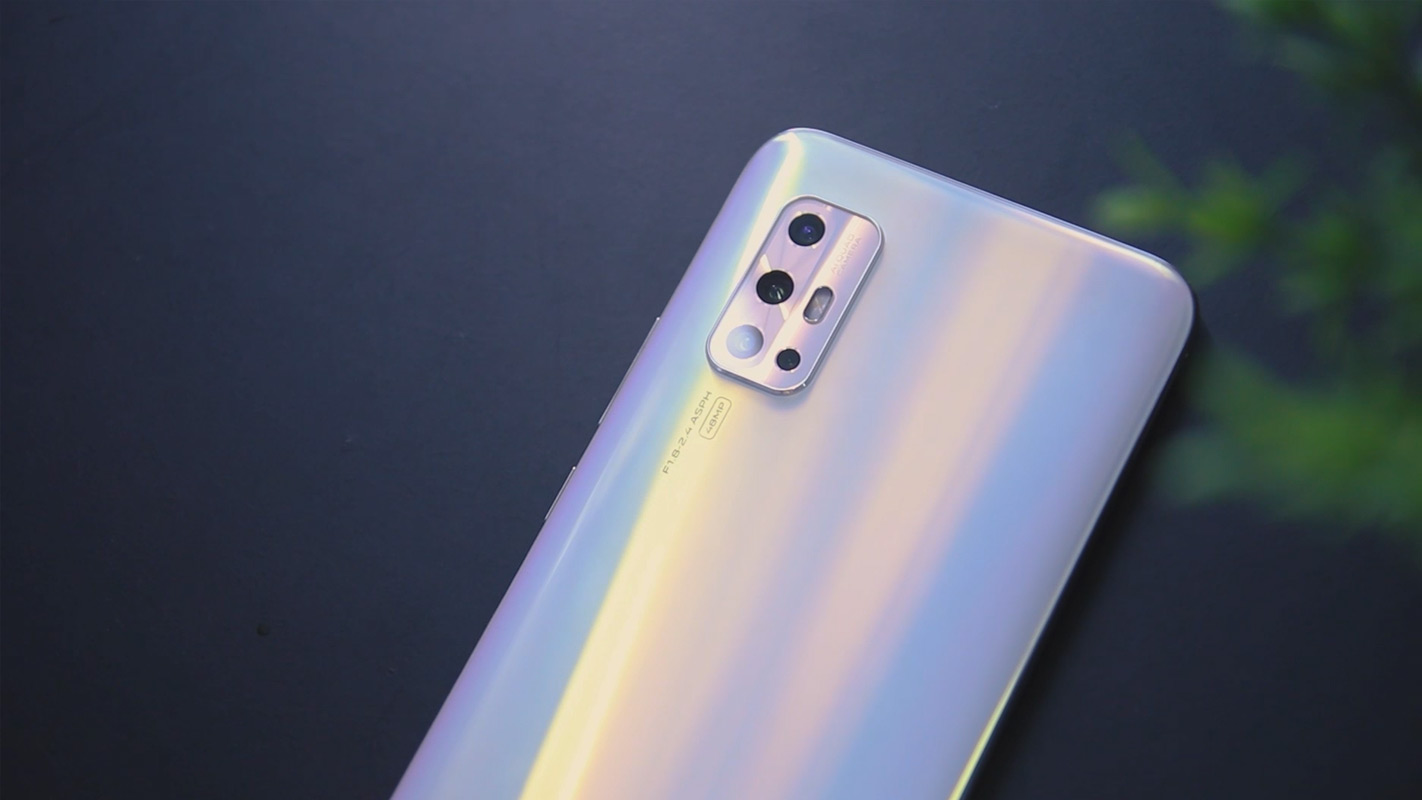 Smartphones with punch-hole displays are very popular nowadays, and the Vivo V19 Neo is one to get — one tiny hole-punch cutout. The company called it, Ultra-O screen. It has a 32MP lens on its pretty small hole and it seems unnoticeable, but maybe it is still distracting because it's on the top-right side of the screen. We'll tell you why but first let's flip the phone.
On the back, it has a smooth, gradient, and aesthetic design. It also has a small camera module with a quad-camera setup plus an led flash inside. The module is not as big as other smartphones so even if you put it on the table it doesn't seem to wobble. Despite being a shiny-looking phone it has a plastic back–Glasstic. The good thing about plastic back, it cuts the weight of the phone. It also has a 3D curve body and this type of design and build is very comfortable to hold and use.
This slideshow requires JavaScript.
On its frame, is the power button and volume rocker on the left side. On the right side is the sim tray slot with 2 nano sims and an expandable storage slot that expands up to 256GB. Underneath is a single down-firing speaker, microphone, USB Type-C port, and headphone jack. Lastly on top is a second noise-canceling mic.
Big but not so huge display
This slideshow requires JavaScript.
It boasts a 6.44″ Full HD+ Super AMOLED display. The screen wasn't too tall and wasn't too huge either it gives me convenience even I have small hands. The display of Vivo V19 Neo has a decent level of saturation with nice solid contrast. It also features an under-the-display fingerprint scanner which is fast and reliable. The only kinda distracting is the location of their punch-hole cutout which we said earlier, that rather, it should be on the left side. It is still noticeable despite being tiny and if you switch to landscape, it is still visible. Also turning and holding it the opposite way will cover the speaker grills. But overall, it is not that big of a deal.
We also have an unspecified version of gorilla glass protection on the front, but we believe that if the Vivo V19 has gorilla glass 6, then maybe we can have either gorilla glass 5 or the same.
Related Article: Vivo V19 Neo First Impression – The Night is Lit
The Knight's Shining Eyes
This slideshow requires JavaScript.
This will be a special segment on this entire review as this is one of the main things you should consider when buying this phone. It has cool features worth mentioning but first,  take look at the quality.
48MP Main Camera
This slideshow requires JavaScript.
The nighttime shots offer a really brighter image from a super low light situation. Most of our sample photos were captured in dark places or from a single light source. But what's special about the super-night mode? First in normal mode, even if I shake the phone intentionally and hit the shutter button, it doesn't appear to be blurry, it still has a bit, but the image still gets a decent sharpness.
In their night mode, shooting handheld is very easy to do. I do get blurry images sometimes but most of the time it has sharp and clear night-time photos. It also reduces the noise to produce smooth and sharp pictures. This is one of the factors of what we can expect in the price range.
Next, we have daylight photos that give a sharp, true-to-life color reproduction with different variables in different scenes. It has Ai scene identification which enhances color management and white balance but it seems to be in a warmer tone. Despite the warmer color, it doesn't produce oversaturated images and it doesn't generate deep black on the photos although it creates some noise on dark parts due to hdr enhancement. Overall details are still preserved and quality is impressive.
Ultrawide
Switching to Ultrawide lens, it does get a little less sharp compared to the main lens, but the image is still impressive especially when shooting landscapes. It generate digital noise on dark parts, however, ultrawide landscape shots were not made to be viewed in some parts but rather viewed as a whole. It does introduce a natural chromatic aberration though but sometimes it is not so visible. It's a bit of a bummer that there is no night mode feature in the ultrawide lens so nighttime shots look dimmed.
This slideshow requires JavaScript.
Macro
Moving on to the next lens, the macro lens. It only has fixed focus but we still manage to get close to our subject and macro images still got macro details. The white balance is accurate and we still get the natural color feel.
Feel the Depth
Lastly, the depth sensor which helps to create the subject-to-background separation. It generates a good blurry background with at least the same color reproduction as it uses the main sensor to capture the image. It also has great accuracy to separate the subjects but it still gets the warmer tone color since the output is from the main cam.
32MP Selfie Shooter
Now switching to the front-facing camera, there's also a super-night selfie mode, which will take at least 3-seconds to capture your selfie, it's a bit awkward though when shooting at night mode as it will take time to capture more light but the images are impressive. I got a nice brighter selfie while my background still has decent exposure.
This slideshow requires JavaScript.
When you're not comfortable using the night mode you can just use the normal and portrait modes. Just turn on the flash icon located on the top corner of the respective modes then the device brightness will auto adjust to compensate for the ambient light sensor. This will detect if your face has decent exposure and this will give you a bright and balance exposure on your face although your background gets a little underexposed.
This slideshow requires JavaScript.
4K Video Recording
Heading to the Video mode, Vivo V19 Neo can shoot at max 4K video resolution at 30 frames then [email protected] and [email protected] It also offers an EIS or video stabilization but unfortunately, it was only available when you switch to [email protected].  On the front selfie video, it offers a max [email protected] resolution but it has great and brighter video clips although there's a lot of grains when you are in a very low light situation. If you want to see actual footage you may want to see our Full Review on youtube.
Also Read: PS5 Revealed to Launch on November 20 with a Starting Price of P22,500
Camera Features
Now moving on to the camera features of the Vivo V19 Neo. In the normal photo mode, we get the usual functions such as switching through the main, ultrawide, and other lenses. On the portrait tab, it has a beauty features that offer 3 tabs which are face beauty, slim, and posture. Face beauty improves the subject's face and it also offers a wide variety of enhancement and if you're not satisfied with your appearance the slim tab offers a whole new experience. You can make adjustments to the body of your subject and the best thing is you can also adjust your hips to make it thicc… Next, we have Posture that includes tons of posture to help you pose like a model or to make you feel like you are a professional photographer. You just need to imitate the pose in the dash lines and that's a pretty cool and useful feature.
This slideshow requires JavaScript.
We also get a portrait light effect that offers a wide variety of portrait lighting. Other features Vivo V19 Neo offer–Pro mode which can shoot up to 32-second shutter speed and max 3200 ISO. It also offers to shoot Raw pictures to make better adjustments in post-processing. You can also shoot at 48MP mode and this will enable you to capture hi-res images or full 48MP photos. It also has slow-motion with 120fps at 720p, and much more. Switching to the front, selfie enthusiasts will surely love the Vivo V19 neo as it has the same features as the rear, but rather it has a selfie posture effect which is more effective on the front-facing camera.
This slideshow requires JavaScript.
Overall the camera of the Vivo V19 Neo definitely offers some cool and useful unique features–from night-time shots to professional model postures. It produces true to life color and the night shot especially the night mode is really impressive. How I wish that all midrange camera features can be found in one device, that will be the real Camera King. If you want to see some of the sample pictures we took, we have a video review of the photo while it is being shot, watch it here.
Future-Proof Performance?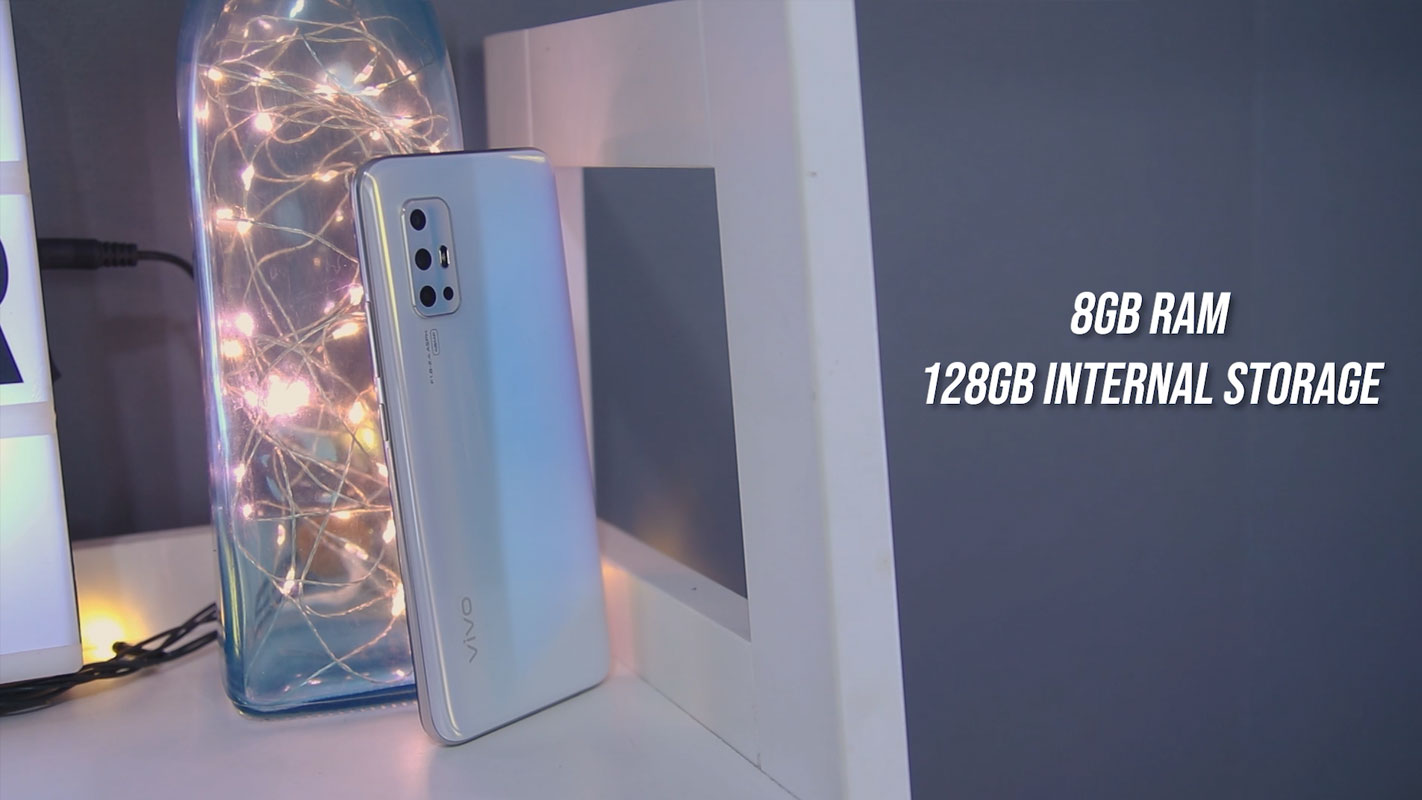 Vivo V19 Neo is running on Android 10.0 with a Funtouch OS 10.0, and it is really fun to use. The skin inside is lightweight and the notification panel will appear when you swipe from the bottom part. It also has an intelligent software package called JOVI AI, it's a self-learning AI based on your habits of day-to-day use. JOVI also keeps track of what you're doing just by entering basic information. It also has a button in the top-left corner of the notification list to navigate to Jovi Smart Screen from where you can find information such as screen time, average use, and some kind of database monitoring.
This slideshow requires JavaScript.
Vivo v19 neo isn't just offering simplicity on their phone, it also has cool stuff that you can personalize such as:
Easy-touch feature – it snaps to the side if it isn't being used and It makes navigation easier at the same time not distracting the view.
This slideshow requires JavaScript.
Wide variety of customization in your animations – screen on and off, fingerprint recognition, charging animation, and USB insertion we also have themes for the easy touch feature and of course, the UI theme itself.
This slideshow requires JavaScript.
Screenshot features – and one of which is the funny screenshot with cool shapes and free designs to add more gimmick to your snap.
This slideshow requires JavaScript.
Touch-free features – such as shake to turn on the flashlight. Every time you shake your phone while on the lock screen page the flashlight will easily turn on and you just ignite the night. This feature is useful in uncertain scenarios in where you cannot navigate the UI or you just can't touch your phone. So that just the tip of the iceberg that feels worth mentioning let us move on to its performance.
This slideshow requires JavaScript.
Related: Top 5 Features of Vivo V19 Neo
The Vivo V19 Neo is powered by a late 2018 CPU, Snapdragon 675 with Adreno 612 GPU, and has 8GB of ram and 128GB of internal storage. It doesn't offer the newest chipset, however, the good thing is, you don't have to wait for optimization as the chip was already optimized for day-to-day use and some gaming.
We tried to play with this device, and surprisingly it has impressive performance running the games in high settings with 1080p resolution. Even though the chipset is almost 2year old it still kicks-in and the reason is optimization.
This slideshow requires JavaScript.
Newer processors take time to optimize but this chipset is impressive, on our test on Honkai Impact 3. We get a stable 30-60fps on recommended settings on medium quality with 99% stability. Then we bumped the settings to its maximum quality, it runs smoothly at 60fps with 99% stability and it's quite surprising that its competitors with the latest chipset inside stumbles a bit in this game We also tried other games like Pubg Mobile, Asphalt 9, Mobile Legends, and Call of Duty: Mobile, however, Asphalt 9, only has average performance but most games run well on Vivo V19 Neo, so it will be a matter of optimizing the game itself.
This slideshow requires JavaScript.
Vivo did give us a price to performance ratio. The only thing to consider is the future-proof of whether the processor can still punch in the coming year, but we think it will.
Battery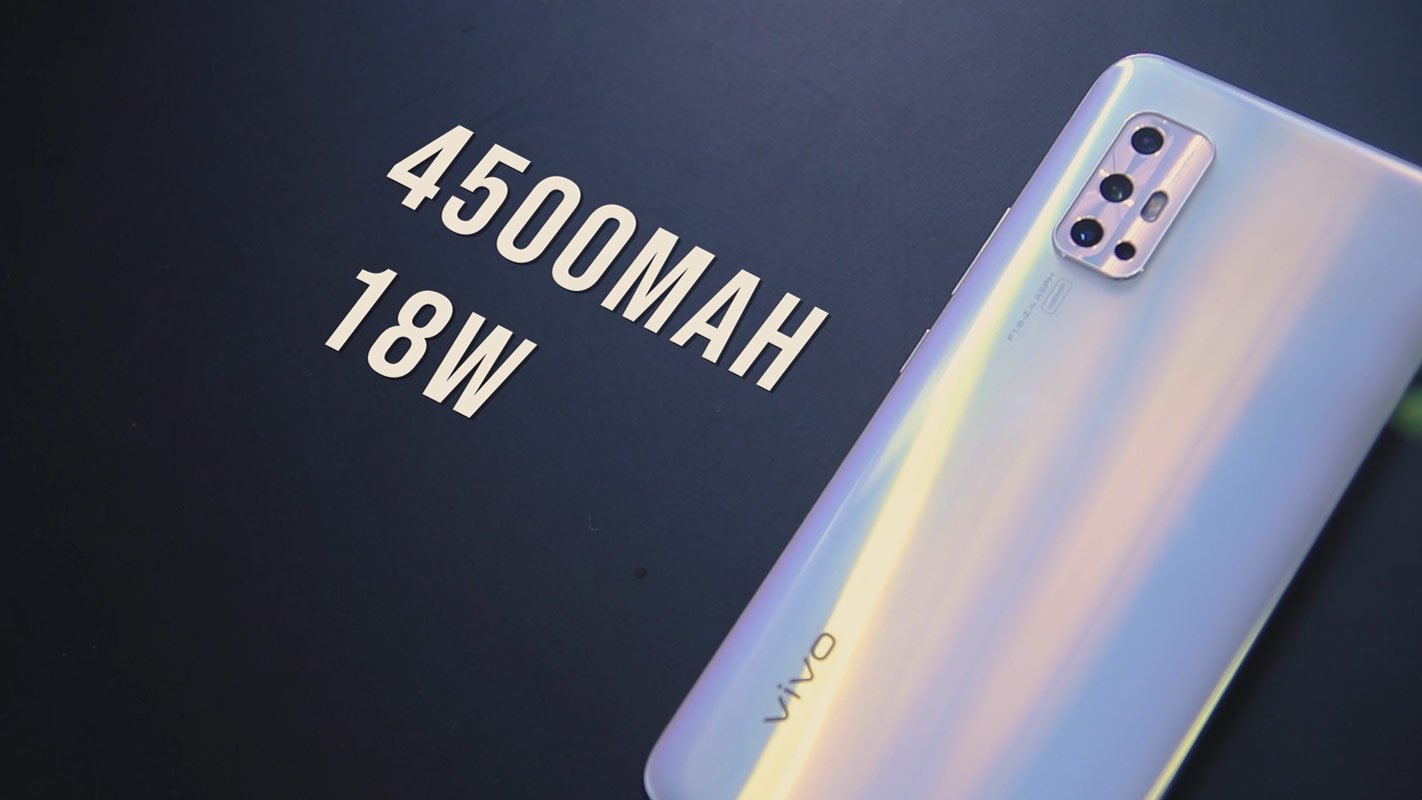 Vivo V19 Neo offers a 4500mAh battery with a dual-engine fast charging of 18W it has an impressive charging time from 0-60% in just one hour. I wish it had at least a 30W fast charge as it is a factor and Vivo will have difficulty competing in the midrange market in terms of numbers. For the battery drain test, we tested gaming, video loop test, and some media browse and the battery depleted for about an impressive 7hr 46mins and it will last for a day or so in average use.
Audio
As for the audio, it has a single down-firing speaker which produces loud sounds–enough to fill up a small room. It has nice quality on the mid-tones but it lacks a bit of bass sound. The good thing is it doesn't get distorted when in max volume.
So, what exactly is this phone?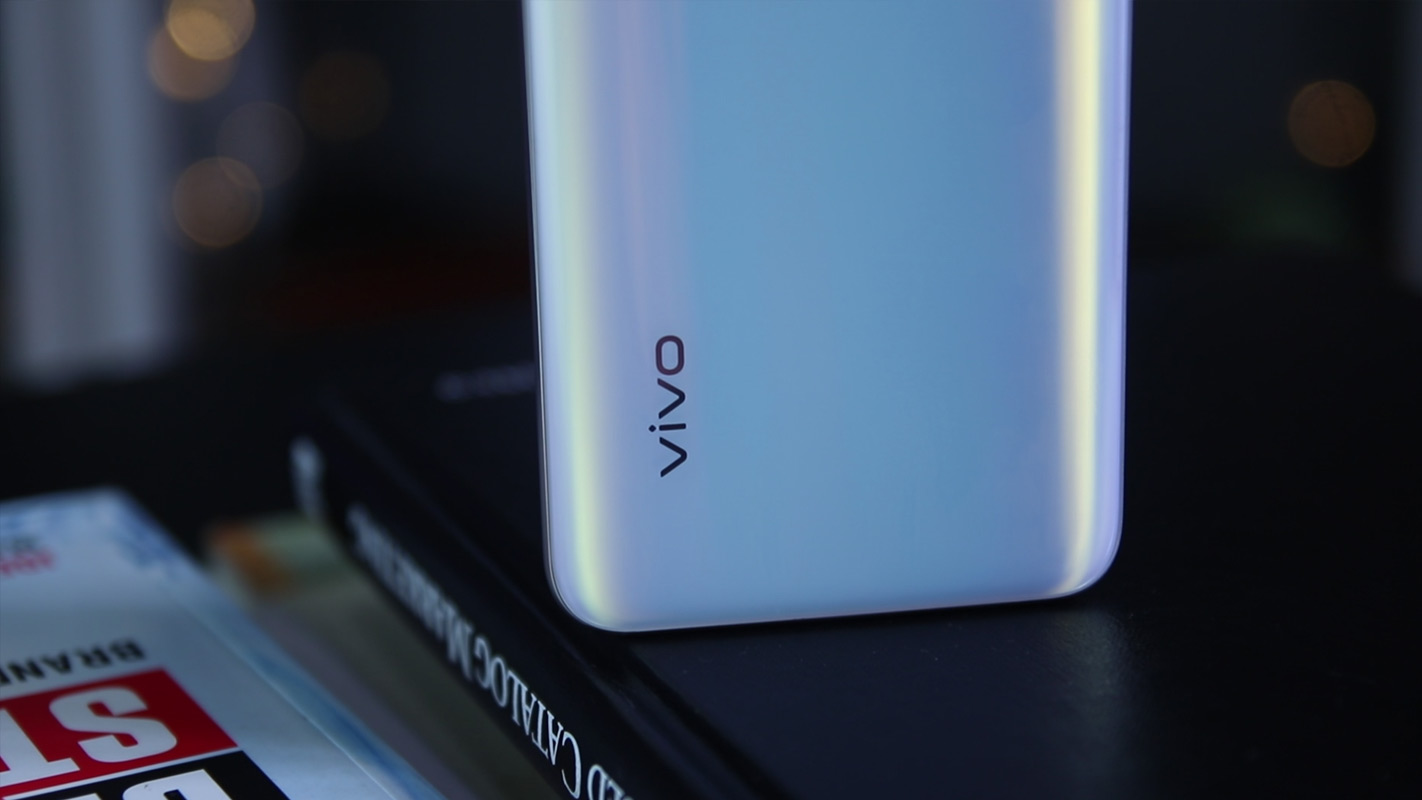 Vivo V19 Neo has straightforward and simple functionality. We didn't experience any stutters on social media and other apps while navigating through the UI. The camera is impressive, especially in low light. The performance is great and surprising as well. Vivo V19 Neo is priced at P17,990 for 8GB/128GB. Is it overpriced? For me, no, I'm impressed especially when I saw the performance gap in Honkai Impact 3. The chipset isn't new but optimized. It lacks some features on its native camera app but it still gives feel and comfortability. A simple, powerful, and plain yet premium feel smartphone that definitely worth the price.