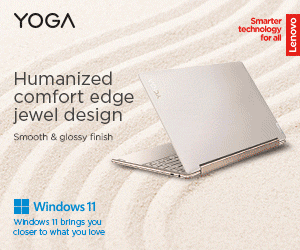 As part of its ongoing efforts to integrate physical and digital connectivity, the vivo Communications Research Institute has released its third 6G white paper, entitled "Building a Freely Connected Physical and Digital Integrated World: 6G Services, Capabilities, and Enabling Technologies." The report outlines how the 6G framework and enabling technologies will impact people's lives beyond 2030.
"As one of the world's leading smartphone vendors, we are dedicated to empowering consumers by making cutting-edge 5G smartphones affordable and accessible. At the same time, we have set our sights on the future – 6G," said Qin Fei, President of vivo Communications Research Institute. "At the forefront of R&D, we continue to explore what a 6G world might look like and what technologies we need to develop to get there." 
Over the last two years, a consensus has slowly emerged in the industry regarding what services 6G can provide. In addition, key capability indicators need to. Additionally, critical enabling technologies are being researched and developed. By analyzing and evaluating 6G business models and drivers, application scenarios, system architecture, and enabling technologies, the vivo Communications Research Institute is actively shaping the future of 6G. 
With this latest white paper on 6G, vivo builds on two previous documents released in 2020. In 'Digital Life 2030+', vivo offers insights into some of the possibilities for 6G digital scenarios in the next decade, and in '6G Vision, Requirements, and Challenges', the company outlines its vision of how 6G will enable convergence between digital and physical worlds.
Services and Capabilities
In hopes to deliver super communication, information, and converged computing services as a basis for an interconnected and connected physical and digital world. Reports state that 6G will encompass communication, computation, and sensing under one umbrella. As a result of a 6G network, not only will humans be able to connect, but also machines will be able to connect. By 2030, it will be estimated to connect hundreds of billions of devices. This will help create a whole brand-new digital world.
"6G will allow us to bring the next generation of connectivity into every aspect of people's lives. It will integrate more access technologies, cover a larger physical space, and provide better core capabilities, supporting more services," said Rakesh Tamrakar, 5G Standard Expert at vivo. "By seamlessly connecting industries, transportation, workspace, and homes, 6G will contribute greatly to society – from the democratization of professional talent to the enhancement of emergency and disaster response." 
In addition to essential telecom services, 6G will enable holographic and multi-sensory experiences, such as immersive mixed reality. The capacity, data rate, latency, and reliability of 6G mobile data connectivity services are all expected to improve. Customers will be able to choose from a broader range of services, with more end-to-end flexibility and adaptability to meet the public's expectations
Accordingly, every performance indicator, such as data rate, including peak data rate and user experience data rate, communications delay, and area traffic capacity, will need to be improved several-fold or more in comparison with 5G.
In defining 6G service capabilities, balancing performance metrics with efficiency indicators and considering demand, technology, and cost is imperative. 
Enabling Technologies
It is imperative to introduce enhanced network functions to support 6G services and integrate sensing and communication. Mobile networks and computing will be converged with cross-domain data interaction, allowing for native AI networks and cross-domain data interaction. The new system architecture, therefore, requires an entirely original design.
Integrating sensing and communication could improve network efficiency and air interface flexibility, as well as reduce costs in cellular wireless networks. Intelligent and essential information services require an end-to-end cross-layer data plane. Through low-power communications, terminal access is made more accessible, enabling ubiquitous connectivity. Research on Multiple-Input Multiple-Output (MIMO), Reconfigurable Intelligent Surface (RIS), and novel waveforms are currently underway, providing the basis for a more effective and flexible network capable of supporting a more comprehensive range of applications.
Currently, 6G technology standards are being researched and developed. Research and experimental verification of potential 6G technologies are performed at the vivo Communications Research Institute to refine 6G scenario use cases and technical indicators.
Since its establishment in 2016, the vivo Communications Research Institute has focused on researching and standardizing 5G technology. The Institute has submitted over 8,000 5G proposals to the Third Generation Partnership Project (3GPP), which has led to the approval of 15 technical features and three technical projects.
Those interested in the white paper "Building a Freely Connected Physical and Digital Integrated World: 6G Services, Capabilities and Enabling Technologies" can download it here. At the same time, those interested in the live stream can watch it here.