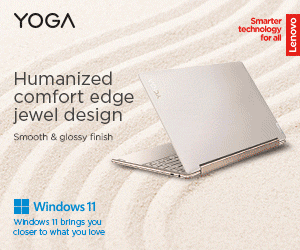 We documented and shot every single event in our lives. We can't travel back in time, but we can capture these moments in images and films. We're all living in the digital age. The demand for safe data storage at home is growing. However, keeping these files organized and secure isn't an easy work. Mostly, we store these files in external hard drives or USB, but when we want to find specific file, we forget which USB we stored it. Another alternative is to store all memories on cloud, but if you are a photographer or love to record your life events as videos, the free space would not be enough to store all files, making you end up paying the recurring subscription fees.
Fortunately, Synology NAS and its built-in application, Synology Photos, make the whole process easier and more secure.
A NAS is a file server with its own operating system that makes its storage space available over the network. The systems work autonomously and usually save the data file-based in a directory structure. Upon the files are stored in NAS, they are automatically protected by RAID (Redundant Array of Independent Disks).
It makes storage space available to the various applications and clients via the network. It usually saves the data on a file basis and, depending on the type, can also be used as cloud storage via the Internet or for streaming audio and video content. For a one-time payment, a NAS allows you to add a lot of storage that can be accessible by all users on the network. Having complete control over your private memories means having 100% data ownership.
Keeping memories organized has never been so easy
Synology Photos is an efficient and easy-to-use photo management tool in Synology NAS. You can upload photos and videos via PC or mobile phones, browse your photos chronologically or by folder structure, filter by properties, time, date, camera model, lens, and other parameters to view the results instantly. Upon the photos are uploaded, they are automatically categorized by shooting dates. No need to organize the photos manually, making the Synology Photos a smart solution to manage photos and videos.
Aside from the automatic sorting, you can also categorize your photos into different Synology Photos albums by assigning tags to them, but without duplicating the underlying files. Albums are grouped using face recognition, geotagging, tags, by file types, and by upload date. When you want to search specific photo or video, simply enter the keywords like names, tags, or description. The matching results will help you find the specific file within seconds.
Not only a personal collection, but also a home gallery
Another useful feature in Synology NAS is user setting. Admin can create user accounts for multiple users. Once created, you can let each account manage its own photo storage or enable the Shared Space feature to allow collaboration, or Personal Space to have your own personal photo gallery. The photos in the Personal Space will be stored in "File Station/home/Photos".
The users also may choose in three different kinds of albums in the Album tab:
Automated albums to automatically generated images by People, Place, Tags, Videos and Recently Added; Conditional albums to set custom conditions to group specific photos into one album; and Custom Albums to simply select photos or videos and create an album for them.
Each user can now decide for themselves whether they want to activate face recognition in their personal area. Scanning all photos for face recognition the first time takes some system resources. However, it does not represent a performance bottleneck in normal operation.

Secure and private features to protect memories
Of course, it is possible to share your photos with other users or other people safely, while limiting access to files if necessary. For example, it is possible to create sharing links (personalized, with privacy settings available) and allow other users (or outsiders) to view your photo albums easily, in any web browser. The design makes the file sharing available without security concerns. Thanks to NAS capacity, photos, and videos with the total size of TB level can be centralized and well-preserved in Synology Photos.
Aside from storing original files in Synology Photos, you can also add another layer of data protection by automatically backing up your entire photo library from a smartphone to the NAS with Synology Photos. This requires the Synology Photos app. The app is available for iOS and Android. Keep in mind that the displayed photos are cached and can be viewed even without an internet connection.
Try it yourself on Synology Free Demo Site
Whether you're a pro photographer or an amateur creator, Synology Photos comes with all the tools you need to effectively manage your images. As you will have understood, many automated tools help you group, filter, organize and share your content, while keeping your memories safe.
It is also a solid alternative to Google Photos or Amazon Photos since it will also adapt well to the needs of users, often wishing to recover storage space on their smartphones.
With the package, you can organize and manage your entire photo collection on the NAS.
Synchronizing photos from the smartphone with the Synology DiskStation NAS, viewing the entire photo collection on the smartphone or via a browser is not a problem. We find the handling very convenient. Especially the interface is much fresher and more attractive than the old Photo Station.
Synology Photos can only be installed on DSM 7.0 and above. You can try it on this demo site: https://sy.to/jpvy4.