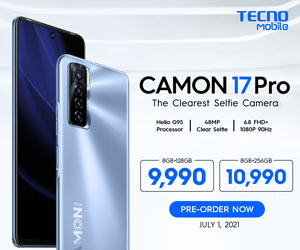 The death of George Floyd in the hands of a US cop has sparked outrage in several states of America. As a result of police brutality that led to the murder of the African-American citizen, people across the country have let their voice heard through unified protests. However, looting stores, burning, and destroying establishments have become the main center of attention of what's supposed to be a movement to remind the government that oppression and white supremacists still exist and must be abolished.
Undeniably, Apple has become one of the favored targets of looters in the middle of fear and panic. After all, Apple products are very expensive. In Portland, a video circulating online shows several citizens grabbing everything they can before authorities arrive. However, Tim Cook still has the last laugh as iPhones and other related products come with proximity software that disables the devices when illegally taken from an official store. As posted by a Twitter user, the stolen iPhone triggered this warning — "This device has been disabled and is being tracked. Local authorities will be alerted."
Nah son I swear to god I'd be heated 😭😭😭 pic.twitter.com/RoFxHV1lLm

— josh (apex male) (@onlyfanobtainer) May 31, 2020
While it's unlikely for the looters to return the stolen devices, Forbes suggests that they may be parted out and sold. Tim Cook, on the other hand, is closing its stores in the meantime to protect its employees.
READ: Don't Buy an iPhone Right Now!