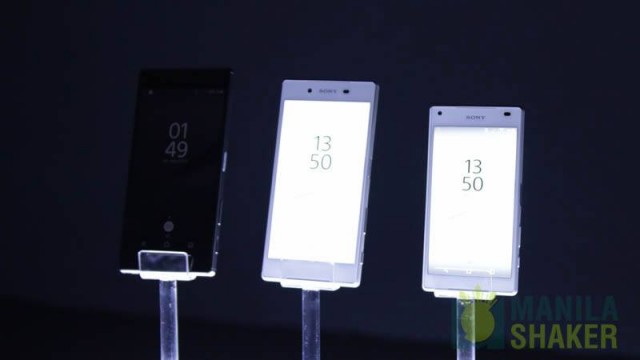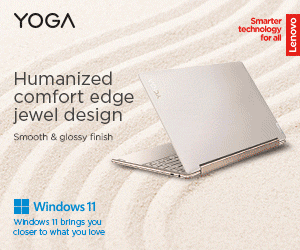 The Sony Xperia Z5 Trio are one of the most highly anticipated devices in the market today, and its actually good to know that these devices has a few  similarities with one another, despite being in a good better best phenomenon. In regards to that, we figured to to provide five particular similarities on the Xperia Z5 Trio.
They are all system-wise devices
The devices carry a Snapdragon 810 chip, which is pretty neat, since its rare to get all 3 devices to function one particular chip, which is usually the case on lower versions of the device. However, Sony was able to capitalize with the balanced power of the 3 Xperia Z5 phones and functioned them with similar chipsets, a feat that is swayed by some, but admired by many. With that though, the Xperia Z5 trio couldn't be perfectly 100% similar in specs, for boundaries in system and factors that play in system consistency would greatly affect the devices, so to compensate with the consistent chipset, the devices were equipped with specific CPU's and GPU's that will fit the devices most and would help the equipped Snapdragon 810 chip to reach its maximum capacity. A strong and consistency system is where the Xperia Z5 trio strive in terms of power.
See also: Sony Xperia Z5, Z5 Compact, Z5 Premium Unboxing and Quick Review
They are all excellent still image shooters
The Xperia Z5 trio all have the same 23MP f/2.0 aperture shooter, built to get excellent and accurate detailed outputs. An excellent still image shooter that is highly consistent in outputs between each devices, the Xperia Z5 trio's 23MP shooter is no sight for sore eyes. However, for selfie shooters, the Z5 Compact was a bit left out with a .1MP reduced megapixel count on the device, in comparison to its big brothers, though truth be told, a .1MP differences isn't necessary a difference and would require a highly prolonged investigations on selfie outputs to know the particlar differences. Overall the Xperia Z5 trio 21MP rear and selfie shooters are one with the stars and is considered to be the current best sensor in the world today.
See also: Five Reasons Why We're Starting to Love The Sony Xperia Z5 Compact
The fingerprint scanner feature
This is a very unique thing that is only present in the Xperia Z5 trio, since usually, the main flagship versions are the one's who are expected to receive major features, such as the fingerprint scanner feature, which is not the case on the Z5 trio. All devices in the Z5 series are heavily equipped with a very usable, security-wise fingerprint scanner that is truly a breakthrough in smartphone security functions in the industry. Truly, a series that is worth the attention and the love of not only Sony lovers, but non-Sony lovers alike.
See also: First Five Things That You Can Do With Your Newly Bought Sony Xperia Z5
Excellent video shooters
All three devices are considered to be excellent in video shooting, though levels of video shooting may differ, depending on the situation. All devices has the ability to provide 2160p video recording feature, which is pretty high-end to say the least. It is truly something to look forward to by video shooting buffs and video vloggers alike. The Xperia Z5 trio's consistent quality in video shooting might differ on particular devices, but in paper and quality wise, it should deliver a very consistent output with one another, which is a pretty rare thing for series', which are all expected to be different in their own special ways.
See also: Five Reasons Why You Should Purchase Your Very Own Sony Xperia Z5
All have specific design characteristics and builds.
This is a bit more complicated, since this is not exactly something  that can be easily noticed overall, they're design are seen to be specifically built for them, so, z5 compacts, z5 and z5 premiums all have built qualities that are targeted to them specifically, such as the plastic, thick and petite built of the z5 compact, the metal, oleophobic and robust feel of the Z5 and the glossy, metal oleophobic of the Z5 Premium. Though considered differences, its actually their similarities for receiving specific character, which helped us distinguish, which is which.
See also: Five Reasons Why The Sony Xperia Z5 Premium is a Beastly Xperia Phone
Did you like the article? Please leave your comments and suggestions on the comments section below. We highly appreciate feedbacks from you guys.
| | | |
| --- | --- | --- |
| Specs/ PH price | Sony Xperia Z5 specs, PH price, features | Sony Xperia Z5 Compact, specs, PH price, features |
| Display | 5.2-inch 1080p IPS FHD Triluminos display, 428ppi | 4.6-inch 720p HD IPS Triluminos ,323ppi |
| Size | 7.3mm thickness, 154g weight | 8.9mm thickness, 138g weight |
| Color | White, gold, green, black | Yellow, Pink, White, Black |
| Protection | scratch-resistant, oleophobic coating, metal frame, water and dust proof | Scratch resistant glass, triluminos display, X-reality engine |
| Chip | Qualcomm Snapdragon 810 chip | Qualcomm Snapdragon 810 chip |
| Graphics | Adreno 430 GPU | Quad-core 1.5GHz Cortex-A53 & quad-core 2GHz Cortex-A57 processor |
| Processor | Quad-core 1.5GHz Cortex-A53 &   quad-core 2GHz Cortex-A57 processor | Adreno 405 GPU |
| Memory | 3GB of RAM, 32GB of internal storage, microSD card up to 200GB | 2GB of RAM, 32GB of internal storage, microSD card up to 128GB |
| Main Shooter | 23MP f/2.0 rear shooter, single LED flash, | 23MP rear shooter, phase detection autofocus, LED flash |
| Multimedia | 2160p video, HDR | 2160p video, 1080p video, 720p video, HDR |
| Front facing shooter | 5MP selfie shooter, 1080p video | 5.1MP, 1080p, HDR |
| Connectivity | Dual 4G LTE cat 6, WiFi ac, BT 4.1, FM Radio, GPS, NFC | Dual 4G LTE cat 6, WiFi ac, BT 4.1, FM Radio, GPS, GLONASS/Beidou, NFC |
| OS | Android 5.1 Lollipop , upgradable to Android 6.0 Marshmallow | Android 5.1 Lollipop upgradable to Android 6.0 Marshmallow |
| Software features | Ok google, Android TV | Ok google, Android TV |
| Battery Capacity | 2900mAh battery | 2700mAh battery |
| Ports and charging | microUSB v2.0 (MHL 3 TV-out), USB Host, Quick charge 2.0 | microUSB v2.0 (MHL 3 TV-out), USB Host |
| Released date | 23-Oct | 23-Oct |
| Official price | Official PH price of Php 35,990, as of October 21 2015 | Official PH price of Php 29,990 as of October 21 2015 |
| Where to buy | Official Sony stores or retail stores in the country, Online stores and grey markets. | Official Sony stores or retail stores in the country, Online stores and grey markets. |
| | |
| --- | --- |
| Specs/PH Price | Sony Xperia Z5 Premium Specs PH price, features |
| Display | 5.5-inch 2160p IPS QHD Triluminos display, 806ppi |
| Size | 7.6mm thickness, 180g weight |
| Color | Chrome, black, gold |
| Protection | Scratch-resistant glass, oleophobic coating |
| Chip | Qualcomm Snapdragon 810 chipset |
| Graphics | Quad-core 1.5GHz Cortex-A53 & quad-core 2GHz Cortex-A57 processor |
| Processor | Adreno 430 GPU |
| Memory | 3GB of RAM, 32GB internal storage, microSD card up to 200GB |
| Main shooter | 23MP rear shooter, phase detection autofocus, leD flash |
| Multimedia | 2160p QHD video recorder |
| Front facing shooter | 5.1MP, 1080p, HDR5 |
| Connectivity | 4G LTE cat 6, WiFi ac, Bt 4.1, GPS, GLONASS, NFC, FM radio |
| OS | Android 5.1 Lollipop upgradable to Android 6.0 Marshmallow |
| Software features | Ok google, Android TV |
| Battery capacity | 3430mAh battery |
| Ports and charging | microUSB v2.0 (MHL 3 TV-out), USB Host |
| Released date | 3-Dec |
| Official price | Official PH Price is TBA |
| Where to buy | Official Sony stores or retail stores in the country, Online stores and grey markets. |
Related posts and reviews