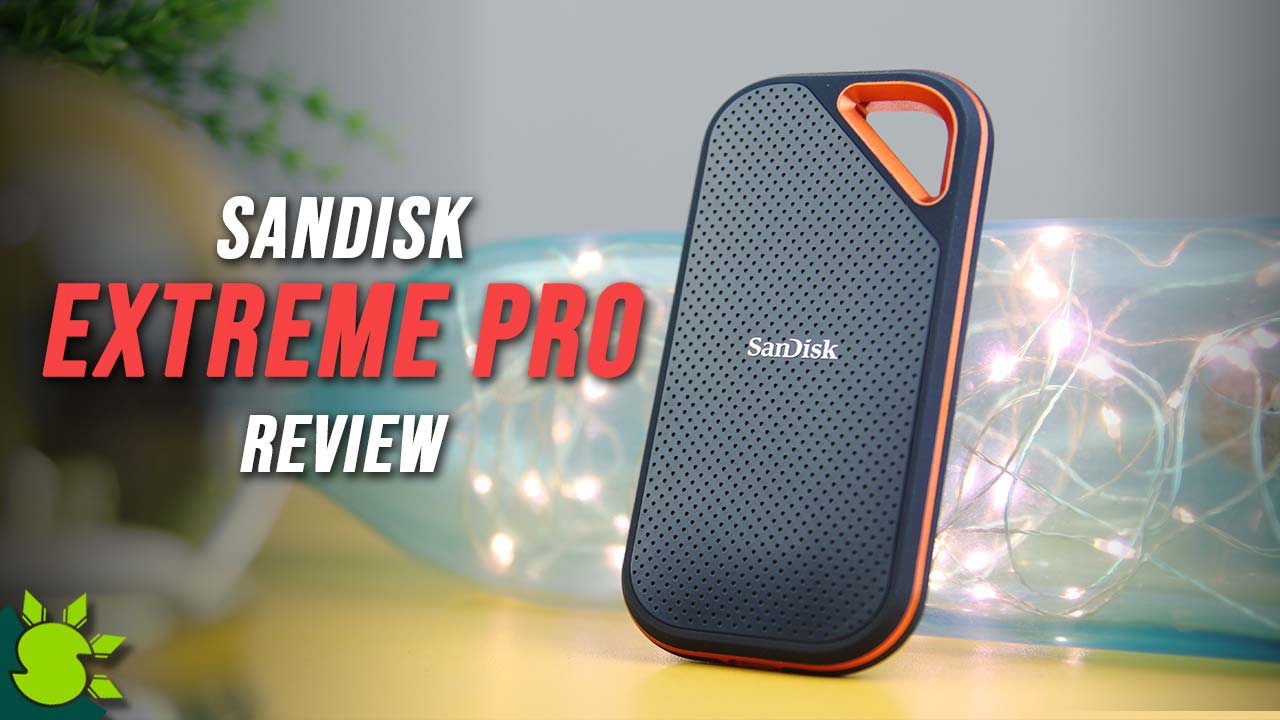 As a content creator, we need two reliable benefits in a storage device, efficiency, and fast enough to transfer or read large files. It'll make our life easier especially as a video editor that is always under pressure to meet deadlines. But worry no more, The SanDisk Extreme Pro V2 is a compact and pocket-size device with blazing fast speed. It features NVMe technology and supports a USB 3.2 gen 2×2 type-C. I can tell that it is extremely fast as it can deliver up to 2Gb/s read and write speed, but how can this device make our daily living much easier?
Build, Specs, and Features
This slideshow requires JavaScript.
The SanDisk Extreme Pro is a portable SSD, meaning it is easy to carry, pretty small, plug and play external solid-state drive. By looking at it, it seems like it is just a simple storage device, but it is less than half an inch thin and is extremely lightweight. The build is very reliable and durable as it has aluminum chassis for durability and better heat dissipation.
READ: Lenovo Legion Duel Review – What does it feel like to have a Gaming Phone?
The rugged silicone texture on its body has 2 meters drop resistance which means it is a shock absorber and has a better grip at the same time. It also has IP55 dust and water-resistant, so in any case, submerging this into water is still not an ideal thing to do, but it is resistant to water splashes so it is perfect for outdoor use like if you're having same-day editing as a video editor.
Capacity and Compatibility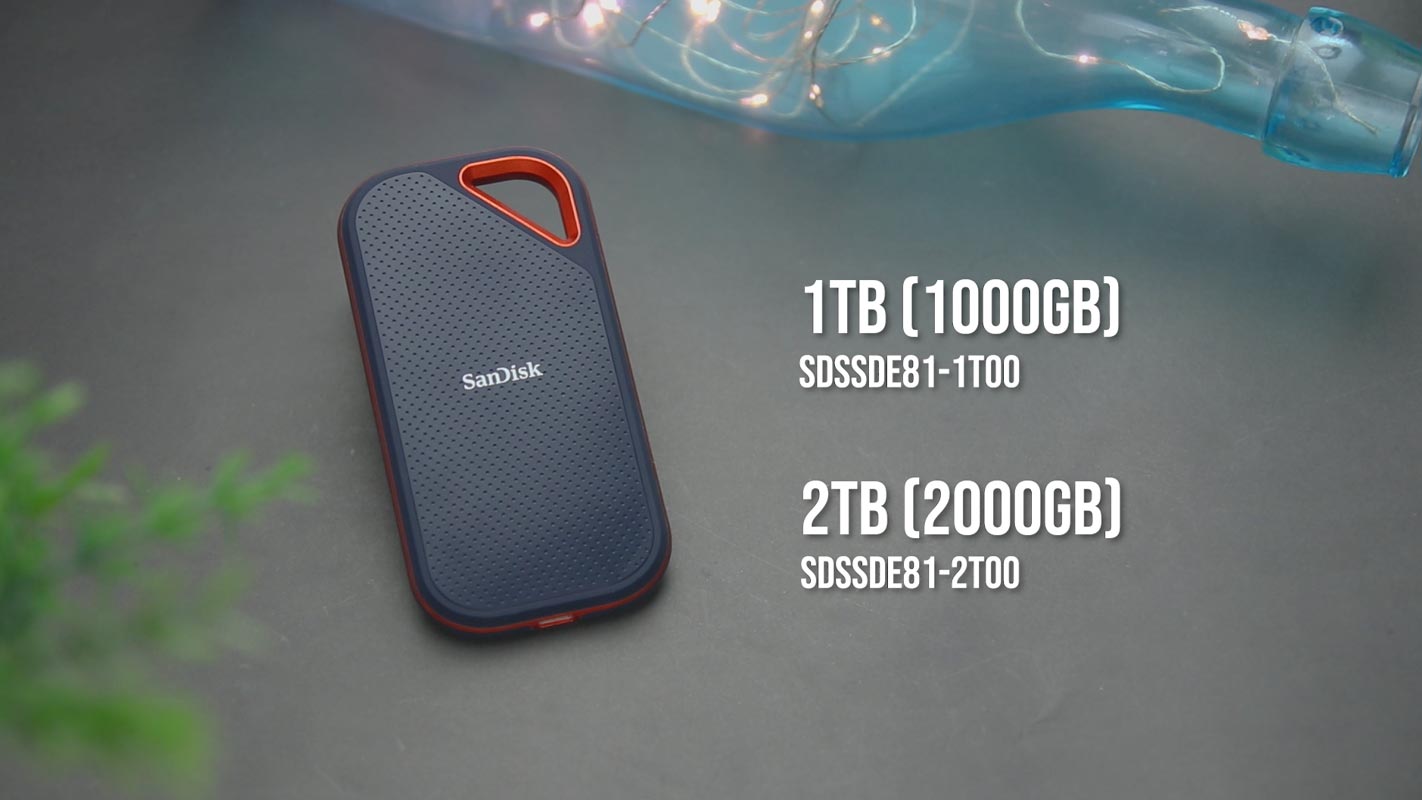 The Sandisk Extreme Pro is available in two sizes, 1TB and 2TB, it has read and write speeds of up to 2000MB/s and supports a USB 3.2 with 20Gbits/s transfer rate. It is also backward compatible with USB 3.0 and 2.0 although you might lose some of the speed. It works on PC or Mac as it was preformatted to ex-FAT out of the box but it can also be reformatted and re-partitioned depending on what the user desires.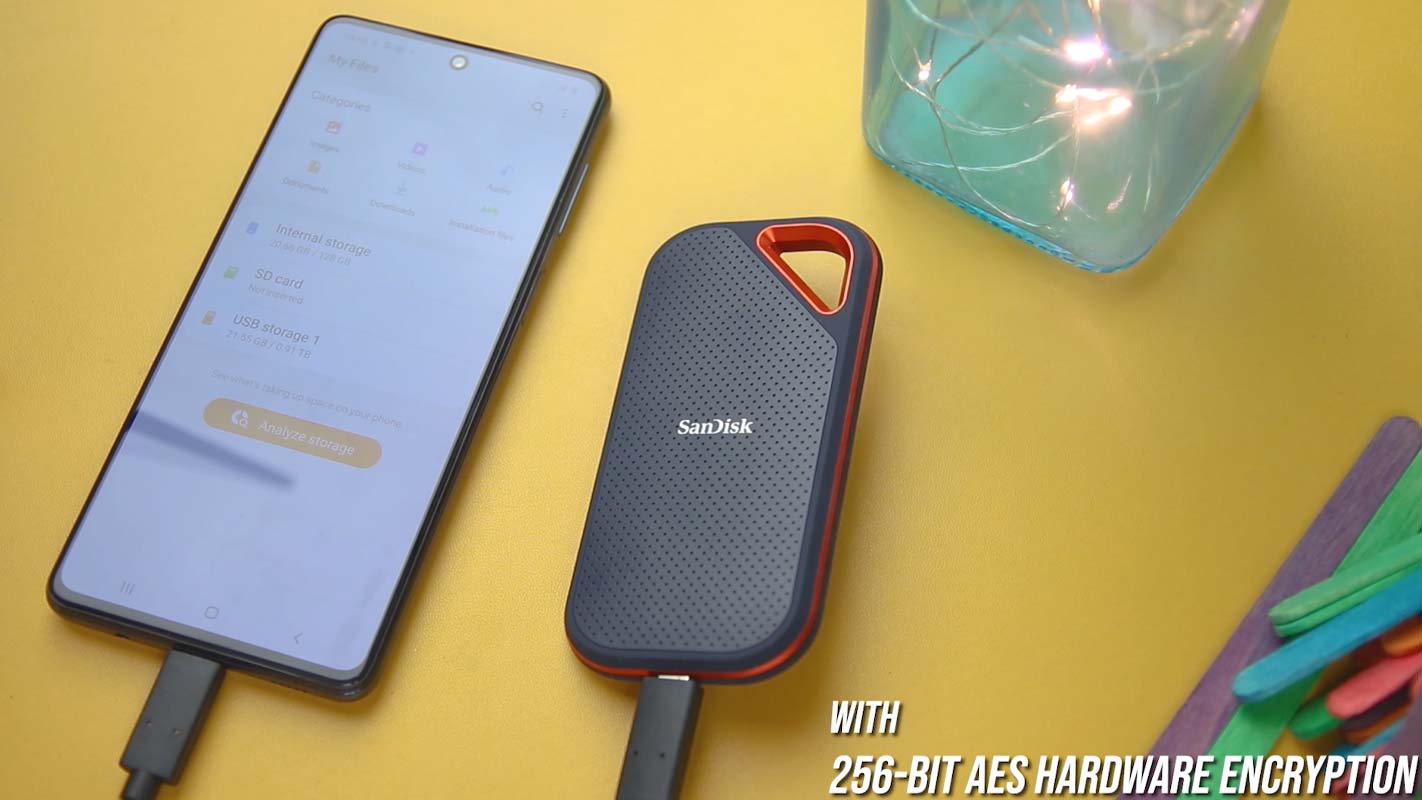 What's great about the Sandisk Extreme Pro is it can also be used even on smartphones with USB 3.0 or USB power delivery support. Since it is a multi-compatible drive the device also has 256-bit AES Hardware with password protection. So you'll have a secured and peaceful data transfer in any devices in the work environment.
READ: 4 Things Why Lenovo Yoga Slim 7 is the Perfect On-the-go Laptop – A Review
Performance and Benchmark
Keep in mind that, USB ports on your Laptop or PC have a different generation of USB ports. In our test, we benchmark it while it is inserted to the Thunderbolt 4 port of our laptop which has a 40Gb/s transfer rate. It already has a blazing fast read and write speed. Using the Crystal Disk Mark 7, we get 1077MB/s Read and 1043MB/s Write speeds. While Blackmagicdesign showed slightly lower speeds again at 945MB/s write and 942MB/s on read. It is more than enough to handle editing of Hi-res photos, DNG raw files, and video files up to 4k ProRes directly from the SanDisk extreme pro itself. You don't need to transfer data to your computer to be able to render and edit it and that's the best thing about the device, it really buys you time.
Heat Management
With its better heat dissipation, it means better heat flow, the performance of the speed will not drop and will maintain the transfer rate efficiently and effectively. We tested to copy an 18GB file from our laptop to the Sandisk Extreme Pro, it has a peak of 600+ MB/s and it copied the full files in just 37 seconds. If you calculate the values, the speed is constant, which means that the efficiency is remarkably good. If the performance didn't drop means that the heat flows well inside our device.
READ: NAS Synology DS920+ Review | Best Backup Solution for Creators Explained
Which is better?
After quite some time of using the device I came up with another question, can it replace the internal SSD drives? does the SanDisk extreme pro work just like the internal SSDs? Yes and maybe yes, maybe our device is better than the internal SSD but The transfer interface may differ and we cannot consider the same speeds if we have different generations of USB ports. Yes, it works just like the internal SSDs, as Sandisk extreme pro works even faster than internal HDD.
Verdict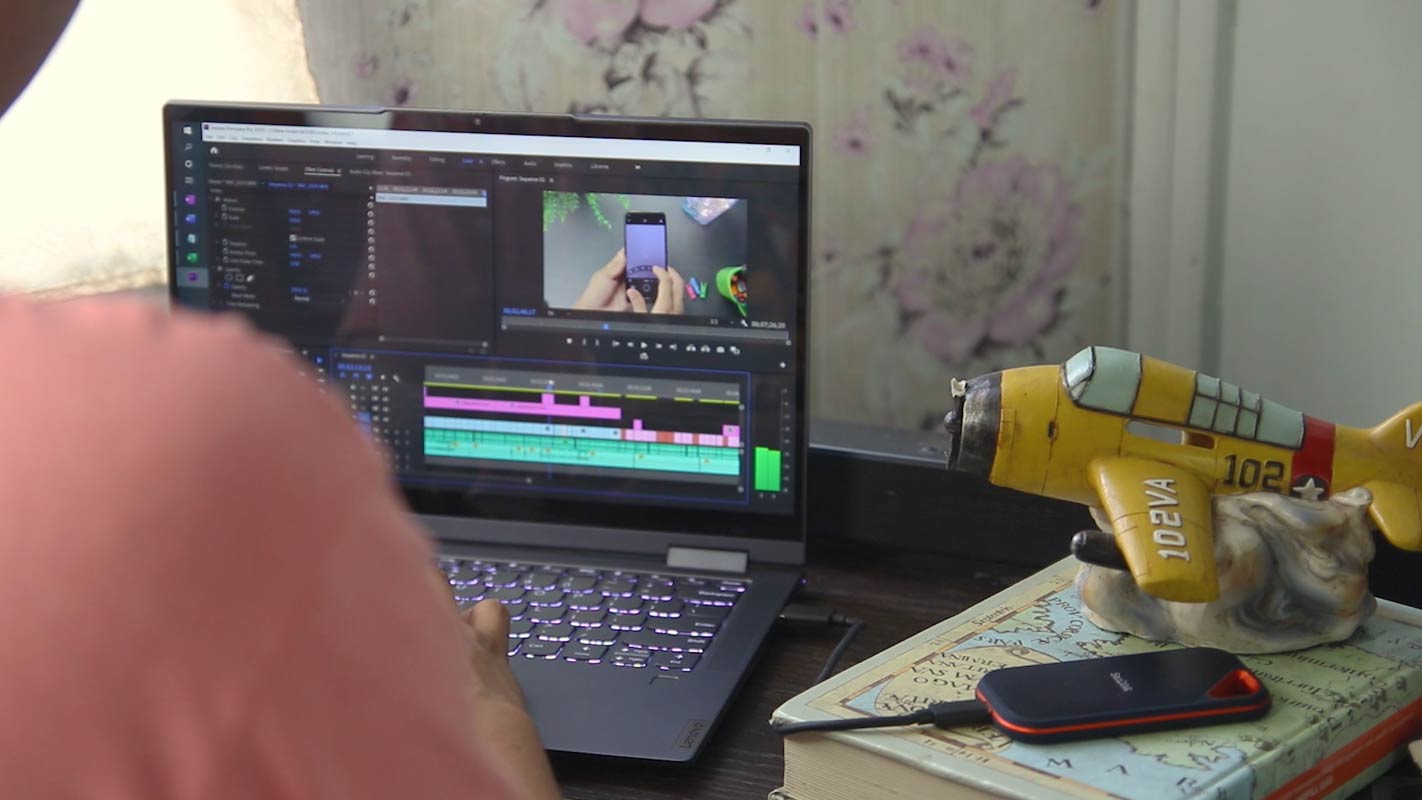 You can play games and edit clips directly on the Sandisk Extreme Pro and the fact that it is portable makes it even more sophisticated. As a content creator, it is best to have a companion like this as you can work fast and easily, everywhere, without any worries, thanks to the security and lightning-fast transfer speed.
The price of 1TB is P12,999 pesos while the 2TB is priced at P22,799, it has a 5-year limited warranty So this is a great investment for your money. If you want to get the device, just visit the SanDisk flagship store in Lazada. For more information on SanDisk Extreme PRO® Portable SSD, visit their website.
READ: iPhone 12 Mini Long-Term Review – Is There Room for A Small Phone?
SanDisk Extreme PRO Portable SSD Specs, Price Philippines
Available Capacities: 2TB (2000GB)*, 1TB (1000GB)*
Form Factor: Portable SSD
Dimensions (L x W x H): 4.341 x 2.257 x 0.402 in. (110.260 x 57.328 x 10.211mm)
Operating Temperature: 0 °C to 45 °C
Storage Temperature: -20 °C to 85 °C
Interface: USB 3.2 Gen 2×2 (20Gb/s); backwardly compatible with USB 3.2 Gen 2 and USB 3.2 Gen 1
Connection: USB Type-C
What's inside the box: SanDisk Extreme PRO Portable SSD, USB Type-C to USB Type-C cable, USB Type-C to Type-A cable
Format: Preformatted ex-FAT for PC and Mac compatibility
Encryption: 256-bit AES Hardware with password protection2
Operating Vibration: 5.0 gRMS, 10-2000 Hz
Limited Warranty: 5 years