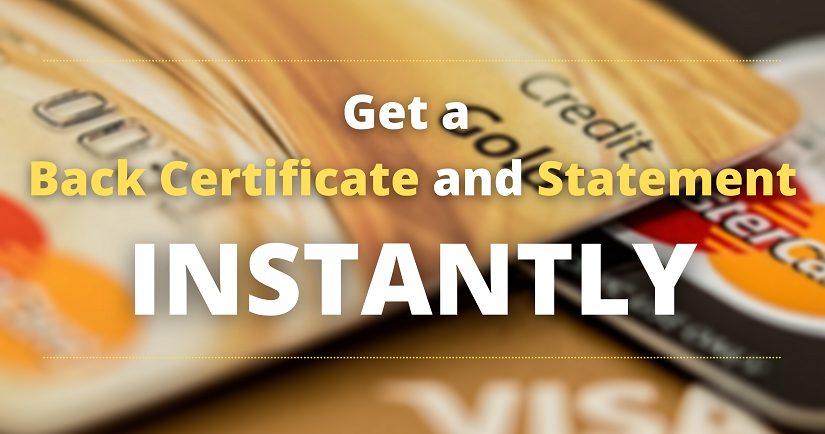 No thanks to the pandemic, claiming a bank certificate or bank statement from a bank is a hassle in 2021. But with some banks switching all-digital for nearly all sorts of bank transactions, you can finally get a bank certificate and bank statement in just a few taps. For this example, we're checking out ING Philippines' application process. Currently, it's the only bank we are aware of that lets you get a bank certificate through its app in a few seconds, with most banks like BDO, CIMB, BPI, Metrobank already letting you obtain bank statements through their respective apps. 
How to get a bank certificate fast in the Philippines using the ING app?
1. The very first thing you need is to create an account via the ING app. You can download either the Android or iOS version, depending on which phone you're using.  
2. Once fully verified and registered, you can now request a bank certificate by tapping the Profile icon on the bottom menu and selecting Bank Certificate.
3. Follow the succeeding prompts until the end of the process, and wait for your bank cert to arrive instantly. If not, send a message in the ING app for 24/7 customer support.
Getting a bank statement online using the ING app is also as easy. 
How to get a bank statement fast in the Philippines using the ING app?
1. From the home screen of the ING app, tap on the three-dotted icon, 
2. Tap on Statements,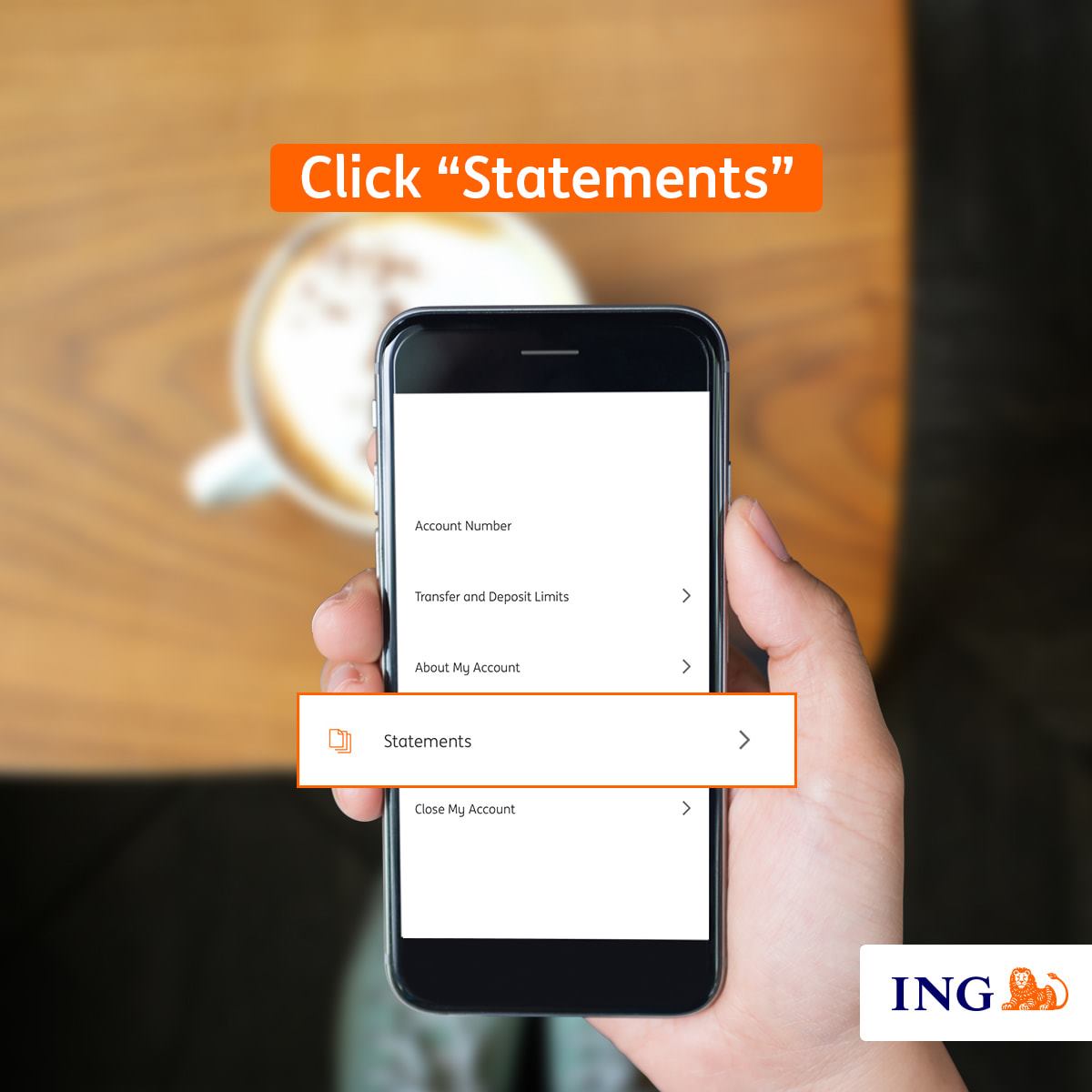 3. Indicate the period or coverage of the requested bank statement,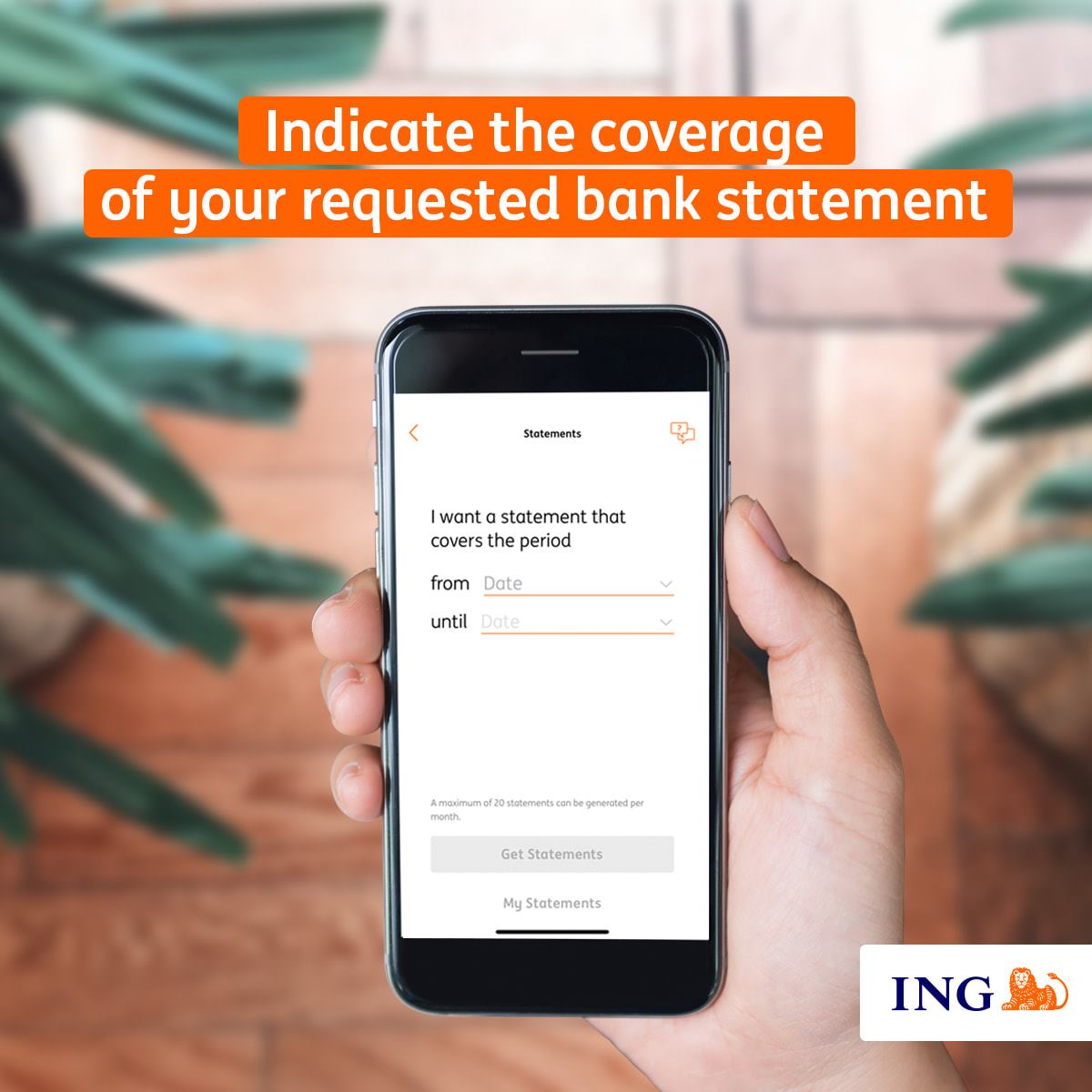 4. Save the bank statement as PDF or share it via a platform of choice.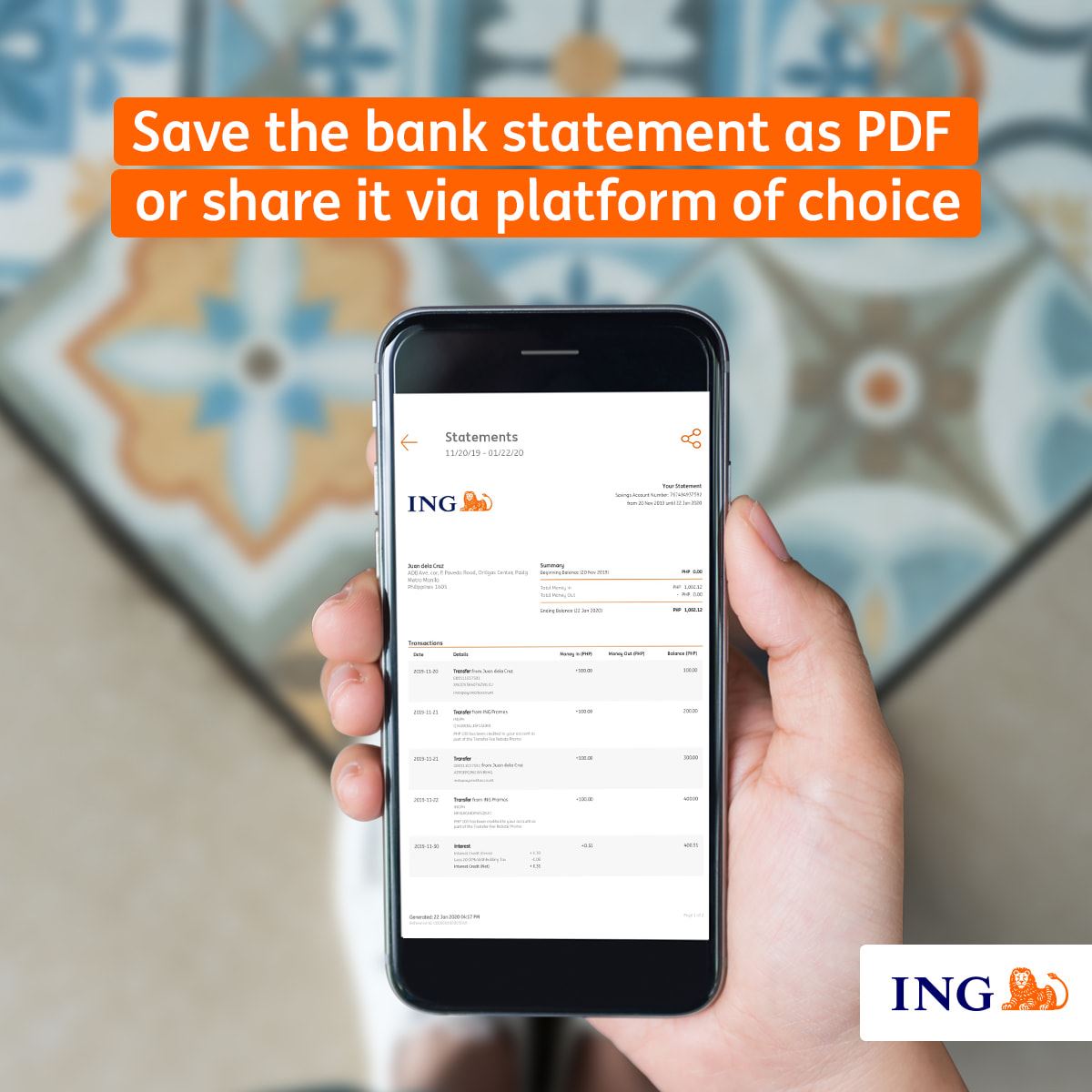 5. Voila! You're pretty much done.
Like we mentioned earlier, you can request and claim a bank statement through your respective banking service provider. Some online bank services may require you to log-in via their website instead of an app for a more robust service. Additionally, there may be only a few banks like ING Philippines that allows you to claim a bank certificate digitally.
READ: First Time Applying for a Student's Driving Permit? Here's What You Need to Know