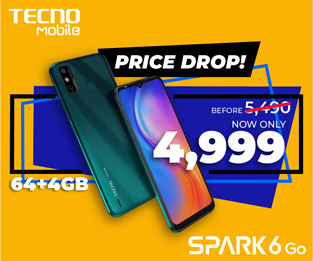 Samsung Galaxy S21 Series may be coming earlier than expected, as the company tries to restructure its offerings after a pandemic-driven year. Not that the S20 and Note 20 did bad or anything, it's just that the distinction between the two is blurred. And with the Z Fold Series starting to become a mainstay, there may not be even a single Galaxy Note next year. But for now, let's put out attention to what's coming very soon.
All Galaxy S21 Models
According to Jon Prosser, who's off from a streak of anticipating Apple events, there will be three Galaxy S21 models for next year. These are the S21, S21 Plus, and S21 Ultra. However, the presumed Galaxy S21 FE may come at a later date for budget-conscious consumers. 
For the original S21 models, the colors will come in Black, White, Grey, Silver, Violet, and Pink. 
Samsung Galaxy S21, S21+, S21 Ultra 👀

Announcement: January 14, 2021
Pre-order: January 14, 2021

Launch: January 29, 2021

Black, White, Grey, Silver, Violet and Pink

— Jon Prosser (@jon_prosser) November 3, 2020
Galaxy S21 Release Date
As to when the Galaxy S21 Series will launch — apparently, it's going be announced on January 14, 2021, with pre-order starting on the same day. However, customers will be able to get their hands on as early as January 29. 
Galaxy S21 Specs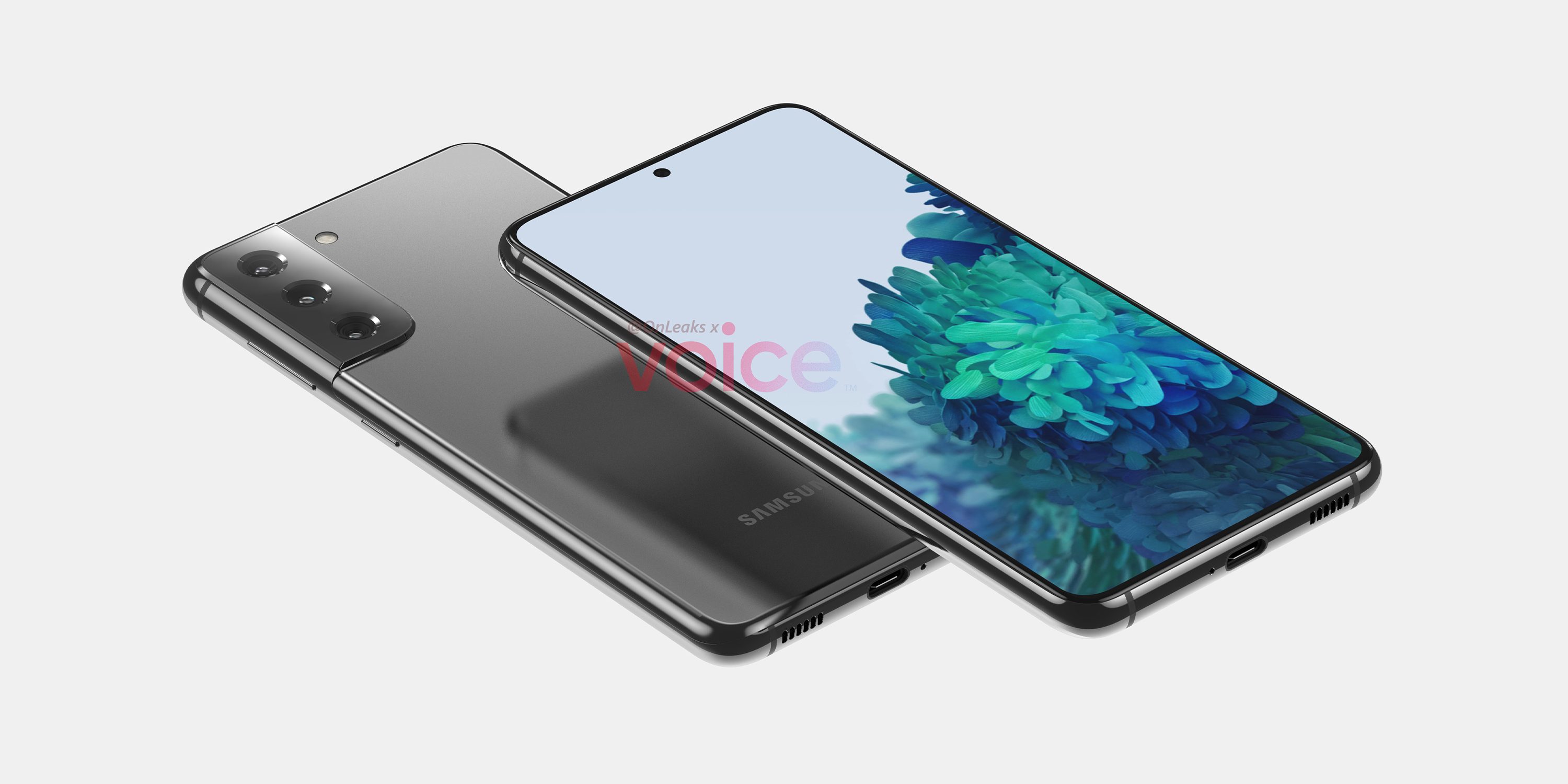 Based on the latest reports, the Galaxy S21 lineup will feature welcome upgrades as well as head-scratching specs. 
Starting with the vanilla Galaxy S21, there will be three cameras on the back — a 12MP ultrawide, another 12MP main, and a 64MP for telephoto. No word yet on the selfie camera, but rumors say that it's going to be the same 10MP sensor, unfortunately. 
Video capability will see significant upgrades, such as [email protected] on all cameras, the debut of super Steady Stabilization mode on 60fps, up to [email protected] recording (hopefully with no crop), and simultaneous recording of front and back cameras. The company is also looking into improving its "Moon Mode," aka 50x or 100x Zoom. Lastly, the company will let users change between 30fps and 60fps on the fly, for some reason. 
As for the rest of the specs, the Galaxy S21 seems to be the palm-friendly model thanks to its 6.2″ FHD+ LTPS display. Yes, it comes with a 120Hz refresh rate as well. Allowing the display to run to its full potential is a standard 4000mAh battery capacity. 
If you're an enthusiast, you may be disappointed in the plastic body of the Galaxy S21. Samsung claims that the Note 20's "well-received feedback" urged them to continue using glass-tic for its flagship lineup. The colors will come in Phantom Violet, Phantom Pink, Phantom Gray, and Phantom White. 
READ: Why iPhone 12 Mini Could Be The Best iPhone Yet
Galaxy S21 Plus Specs
According to Ice Universe, a Samsung insider, the Galaxy S21 Plus will use glass instead of plastic. While that's a welcome addition to the Plus model, you may be baffled to see FHD+ resolution and not QHD+ despite the bigger screen size at 6.7″ diagonal. 
The camera setup is pretty much identical to the Galaxy S21's triple-cam system. The battery gets bumped to 4800mAh, though. There will be three colors for the S21 Plus — Phantom Silver, Phantom Black, and Phantom Violet.
Galaxy S21 Ultra Specs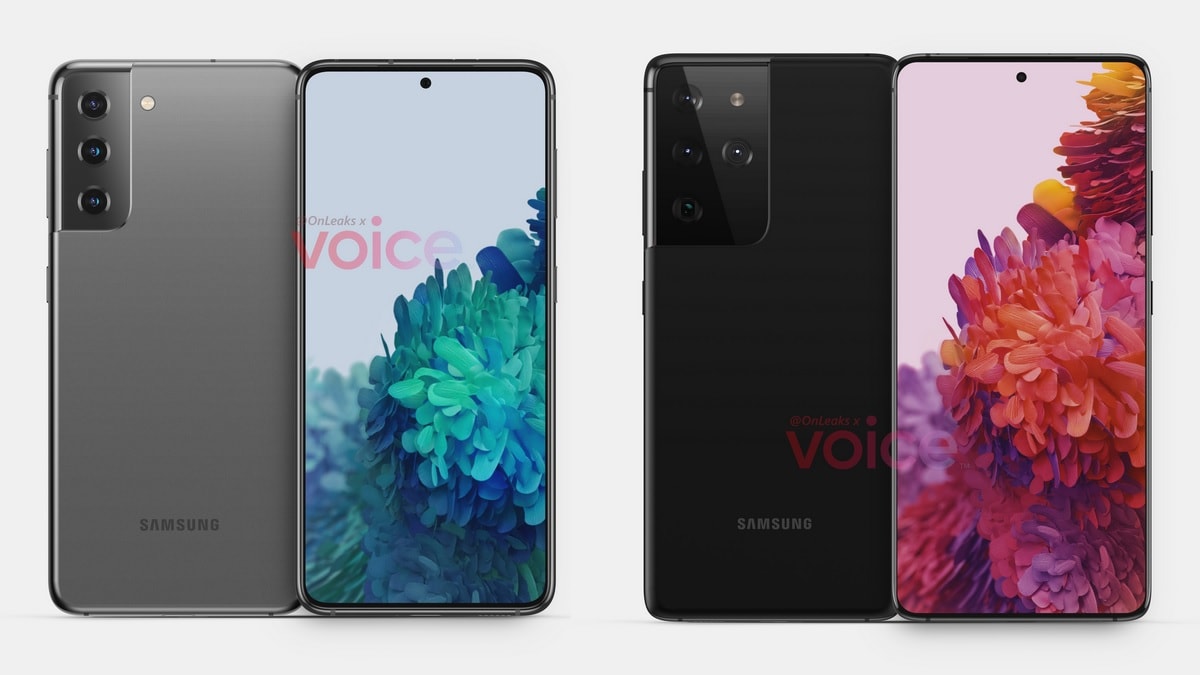 If you want the best upgrades, you have to spend on the Galaxy S21 Ultra. 
The panel size is slightly bigger at 6.8″ diagonal, as well as the quality thanks to WQHD+ resolution. The S21 Ultra will match the OnePlus 8 Pro, with its LTPO 120Hz Dynamic AMOLED. Reports suggest that peak brightness is at incredible 1600 nits, with a contrast ratio of up to 3,000,00:1. Unlike the other two models, only the S21 Ultra will feature an adaptive refresh rate that goes between 1Hz and 120Hz to save battery. 
Keeping the phone ready to go all day is a 5000mAh battery. 
For the cameras, the S21 Ultra will have four sensors on the back — 12MP ultrawide, 10MP telephoto with 3x optical zoom, 10MP super-telephoto with 10x optical zoom and 100x Space Zoom, and a 108MP sensor. The company is also bringing back its laser autofocus system to mitigate the focus-hunting issue on the S20 Ultra. Lastly, the two telephoto lenses will boast 130% larger pixels, as well as dual-pixel autofocus. 
The S21 Ultra will support the S-pen, albeit sold separately in a custom case with a silo for the pen. Expect Ultra Wide Band for tracking upcoming SmartThings tags, though this feature is reserved for the Plus and Ultra models only. 
The entire Galaxy S21 Series will come with either Snapdragon 875 or Exynos 2100, depending on your region. While the enthusiast market may be disappointed with the company's move to keep its Exynos SoC, word on the internet is that 2100 will be faster than the 875 for the first time in recent memory — all thanks to Samsung dumping its CPU in favor of ARM's. And if you're expecting GPU from AMD, that won't happen until 2022. 
RAM-wise, there's really no word yet about it, but we expect Samsung to make 8GB as the standard, 12GB for the top models, and at least 6GB for the smallest model. 
Galaxy S21 Prices
When it comes to the prices of the Galaxy S21, there's no exact amount yet, but reports suggest that they'll be cheaper than the S20 Series. To provide context, here's how the S20's prices looked during the launch:
S20 – Php49,990

S20 Plus – Php55,990

S20 Ultra – Php69,990
READ: