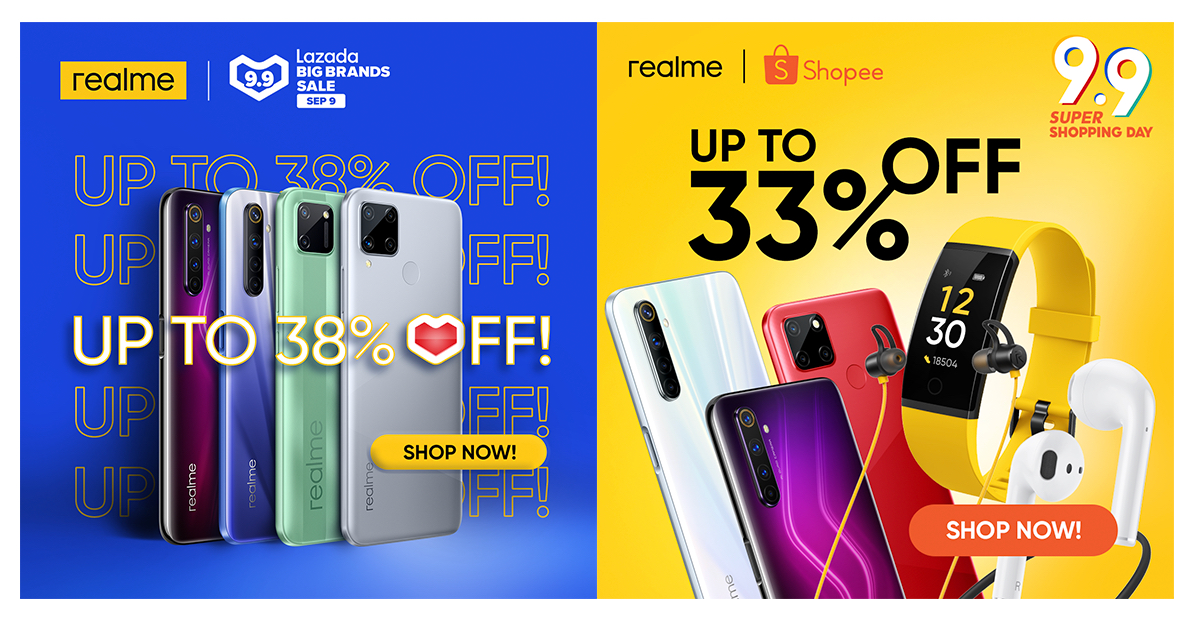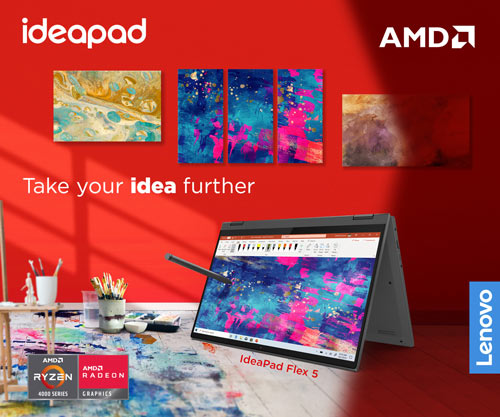 From the lowest-end smartphone up to the flagship killer, Realme is offering up to 38% discount off its products. You can get a new smartphone or AIoT device at its newest price point starting September 9. And if you're wondering which products are discounted, take a look at the list below:
C15 – 4GB/64GB – Php6,490

X3 SuperZoom – 12GB/256GB – Php24,490

C3 – 3GB/3GB – Php5,490

5i – 3GB/64GB – Php6,490

6i – 3GB/64GB – Php7,490 | 4GB/128GB – Php9,490

C11 – 2GB/32GB – up to Php700 off

6 – 4GB/128GB – up to Php700 off

6 Pro – 8GB/128GB – up to Php700 off

C15 – 3GB/64GB – up to Php700 off 

Realme Watch – Php2,590 (10% off on the straps)

Buds Classic – Php490

other AIoT devices – up to 38% off
Purchasers of the Realme 6 and Realme 6 Pro can also enjoy an added Php 100.00 and Php 300.00 discount on top of the devices' flash sale price by using the codes REALME6 and REALME6PRO upon checkout.
The list above applies to Realme's Lazada store, with the sale occurring from 12:00 AM to 2:00 AM.
As for Shopee buyers, here's what you're getting during the Shopee Midnight Sale from 12 AM to 3 AM.
Wireless Buds – Php1,349

Realme Band – Php1,159

Buds Air – Php3,190

Powerbank 1 – 33% off
Shoppers are encouraged to set their alarms for Shopee 9.9's Flash Sale Offers happening in multiple time slots from 12:00 AM. to 10:30 PM. Some of the devices that will be discounted are the Realme C12 (3+32 GB) from 12:00 AM to 1:59 AM, Realme 6 (8+128 GB) from 7:00 PM. to 7:29 PM, and Realme 6 Pro (8+128 GB) from 2:00 AM to 8:59 AM and 2:00 PM to 2:59 PM.
For a minimum spend of Php 1,500.00 on a single transaction, consumers can also enjoy an added 8 percent off of their purchases on top of the Flash Sale price by using the code GADGETZONE8.
Select Realme devices from smartphones to accessories will also be on sale up to 29 percent off throughout the day starting at 3:00 a.m. Fans can enjoy up to Php 600.00 off of the Realme 6 series and the discounted prices of the Realme C11 and Realme 5, offered with a final price tag of Php 4,910.00 and Php 6,649.00, respectively.
READ: Realme X7 vs Realme X7 Pro Specs Comparison – Affordable 120Hz, 5G Phones!